Pretty much everyone in Sam Gupta's family – his brothers and father especially – have run their own business. So after working in IT project management while his wife completed medical school and moved the family to Pittsburgh to take a job at the VA Hospital there, Gupta looked to jumpstart his own entrepreneurial path. The only catch was Gupta didn't want to spend years building the business to profitability.
So Gupta began looking at franchise options and eventually came across
CMIT Solutions
, a national group of nearly 150 offices that provide small business IT support and services. With Gupta's 25-year track record of implementing enterprise-level technology projects in the banking, retail and government sectors, it was a perfect match.
Since opening the
CMIT North Pittsburgh office
in 2012, Gupta and partner Sunny Yalamarthy have converted 12 of 20 prospects into customers, including more than half of whom are managed services customers. Gupta expects that growth to continue and also is focused on bringing in more CMIT franchises in Western and Central Pa. as CMIT's area developer for those regions.
So why did you go the franchise route?
I wanted to own a franchise because they already have some foundation to bulid on. They have partnerships and vendors. It just depends on what kind of work you want to go into, but at that stage, I couldn't wait for five years to build it. One thing I like about this franchise is it's a B2B business model. This is managed IT services for small- and medium-sized businesses that can't afford to have someone onsite. We become their virtual IT department and provide an unlimited help desk. 
So what ultimately convinced you to move forward?
CMIT's home office in Austin provides a two-week training. Sunny and I attended and it took us through the whole process. I got my first appointment while I was in training. When I came back the following week, I went to the appointment and that earned us our first client. At that point we knew what we were getting into and established certain expectations. 
With a little more than a year under your belt, how do you think things have gone?
We are very satisfied with what we've accomplished in the last year. There's always room for improvement. One of the areas we want to improve more on is the area developer side. We want to recruit more people who want to fulfill their dream of owning their own business or small IT shops who want to expand their existing IT business by acquiring a CMIT franchise. Having more franchisees in the area will allow us to share resources, like technicians and tool sets. We can become their mentors because we know how the business works. That was part of the plan – let's spend 6-12 months running our own territory and get some clients and then start recruiting new franchisees. 
Give us an example of how you're helping small businesses?
We want to focus more on nonprofit organizations. One of our clients is the Western Pa. Humane Society in Pittsburgh. They have 75 employees. We're managing close to 50 desktops and two servers. They didn't have any IT support onsite. We are their IT department and manage everything remotely and provide onsite support when needed.
How do you differentiate yourself from competitors?
The big difference is local mom and pop shops don't have access to the tools we do. We're able to provide enterprise solutions to small businesses who can't get it on their own. We have partnerships with companies like Continuum providing us access to a dashboard that allows us to monitor all PCs for every client. We can see what patches have been applied, where there hard disk level is at, and can create support tickets from there. Another big advantage is we have more than 900 technicians working for us throughout the country. We have access to all of them. There is no IT issue we can't resolve.
What's next for you and CMIT?
We'll be bringing more CMIT franchises to the area. We currently have four in Western Pa. We plan to add 3-5 franchises in the next 12 months. This will allow us to share resources and provide managed IT services to more local businesses in the community. Our larger goal is to add 25 franchises in five years.
— by Joe Petrucci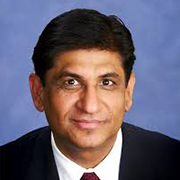 http://www.cmitsolutions.com/pittsburgh-north
1525 Park Manor Blvd. Suite 101 Pittsburgh, Pa. 15204
---
↑

Top