Like many who get involved in the family business, Simone Anewalt intended to join her family's importing company for a year to help out. Anewalt, a native of Brazil whose family moved to Easton in 1981, left a stable, successful medical sales career with Bristol Myers Squibb. 
Shortly after a stint living and working in Australia with her husband, Anewalt got to work on her family's business. The company had long made its way by importing a large shipment of goods from Brazil – a grocery store in a container, as Anewalt described it. She quickly decided that needed to change in order for the company to capture the mainstream market as well as it appealed to local Latinos. 
There was a line of juice that had done extraordinarily well, and Anewalt decided to launch a new company with a line of juices, and in 2001
Brazil Gourmet
was born. 
The Allentown-based company's juices, like guava, mango, and passion, will probably come up during fruit Team PA-funded Governor's JobFirst Trade Mission to Brazil and Chile next month. Brazil Gourmet just started shipping products to Germany.
"Anything you see with a Brazil Gourmet logo on it is the best you can get from Brazil," Anewalt says.
What's one of the biggest challenges you've had to overcome?
The private-label business is growing quite a bit, which poses a challenge to branded products like ours. You need to create demand for your brand. There are two things that are key. First is planning when you will produce your product, which requires a lot of forecasting. In order to get the best prices for everything you need, from co-packing to labels and bottles, you actually need to produce quite a bit. A run for a product for us would be 20,000 or 30,000 cases. The challenge there is to sell it. Producing a product is really easy.
I think owning your own business and having the freedom to do anything you want and create your own products and doing your own marketing, that's the bug that got me. At the same time, having a family and all, I started in 99, had my daughter in 2000, never really had a maternity leave, having your own biz, a lot of people think you can work whenever you want. 
What was one moment where you knew you made the right decision with Brazil Gourmet?
When we got into Costco, that was a great moment. They only have 4,000 SKUs (stock-keeping units, or different products or items in stock), while a typical supermarket has 70,000.
Were there any changes you made you feel like were key to your growth?
Before the wholesale club business, when we launched our line the product was manufactured in a stock bottle, like the old Veryfine (juice) bottles. There was a very ordinary label from a designer we found so once we got into the wholesale club business and we got the volume, we took a big step into a custom bottle that we owned. You're not going to see any other product using our bottle. We paid for the molds and got another designer to make more interesting labels. 
What differentiates you from your competitors?
I don't know there's a company out there with more experience than us. We have contacts with vessel companies that bring our stuff. Our logistics end of the business is incredibly strong. We're able to forecast any problems. There's also a way of doing business in Brazil that is very Brazilian. We are very well-known in Brazil by a lot of manufacturers. Logistics is such a strong suit that in the last year we've been working on diversifying our line of products.
What does that mean for the future?
We will pick and choose the products we want to bring here and put through our distribution channel. We're launching a new problem that's really exciting in April. The acai berry is a super fruit from Brazil that has been very hot the last few years. There are a lot of acai juices and acai powder you can mix into smoothies, but there aren't any true acai snacks. We're working on something that almost looks like a bag of raisins that you can pop into your mouth. It's delicious and really good for you. We're launching that and looking at some other products.
— by Joe Petrucci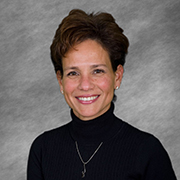 http://www.brazilgourmet.com/
1124 Sherman St. Allentown, PA 18109
---