By the late 1990s, Dr. Ted Eisenberg's plastic and reconstructive surgery practice had been humming along for nearly 15 years, with Eisenberg performing almost every type of plastic surgery from head to toe. Just like clinics such as
8West
Vancouver, Dr. Eisenberg, too, became a renowned face in the world of plastic surgery.
In June, 1999, Eisenberg made the decision to focus solely on breast augmentation surgery. The reasons were simple: Lowered reimbursements for reconstructive surgery and rising costs of Pennsylvania medical malpractice surgery and, most importantly, Eisenberg found he had a special talent in this discipline. So the East Coast Center for Cosmetic Breast Surgery was born.
Nearly 15 years later, it's clear Eisenberg, who performs hundreds of procedures each year at Philadelphia's Nazareth Hospital, made the right decision.
He now holds a Guinness World Record for most breast augmentation surgeries done in a lifetime (more than 5,000 and counting) and in June will release the hardcover version of a book he and his wife co-authored, The Scoop On Breasts: A Plastic Surgeon Busts the Myths, an "everything you always wanted to know about breasts" kind of publication. The book, released initially in the fall, answers 200 patient questions.
What was the biggest challenge in getting your practice off the ground?
Limiting my practice to cosmetic breast surgery was a very unconventional decision. It's unheard of for plastic surgeons to turn away any business, and in the early stages of this transition, my staff would say, "We have a liposuction patient who is all ready to go." I'd tell them, "Sorry, we are not doing that anymore." This decision was a leap of faith. Could I survive just doing one type of procedure?
How is your practice growing?
My practice is entirely elective (not insurance based), which means that my receivables are current. I believe that my practice is a good barometer of the status of the economy. For example, in 2007-2008, our productivity decreased 30 percent and it is just beginning to turn around this year.
Even though we experienced this decrease, I was able to maintain my staffing. My current team has been working with me since 1999.
I provide the opportunity for the office staff to truly be a team. They all benefit from a generous incentive bonus program based on the productivity of the team.
What advantages does being in your region hold for entrepreneurs?
Although Philadelphia is the fifth largest city, it's a city of neighborhoods and has a small-town feel. People have lived here for generations and they know each other. What this means is that word of mouth can be very effective in building a reputation. Patients and clients are loyal.
What's the biggest challenge you've overcome, personally or professionally?
The biggest challenge has been to be learn to listen to everything a patient has to say – both positive and negative – and be able to respond in a reassuring, empathetic way without getting defensive. I believe this is the keystone of customer service in medicine.
Talk about the moment where you knew you made the right decision in starting this company?
Although the response of patients and increased revenues indicated to me that I had made the right decision, it really hit home on a personal level one day in the OR when I had an "aha moment" and saw a completely different and better approach to doing an augmentation mastopexy, a complex procedure. I believe that focusing on just one aspect of plastic surgery – breasts – gave me the experience and opportunity to develop a new approach.
What key partnerships in your region or state have helped your practice grow?
My relationship with Nazareth Hospital, has been the chief asset. It's a small community hospital that's part of the Mercy Health System. It seems as if the staff has worked there for decades; they have a lot of pride in the care they provide. This high quality of care is appreciated by my patients and reflects well on me.
Where does your region need to improve in terms of support for entrepreneurs?
The Philadelphia Business Tax is high, which can often inspire businesses to relocate to the suburbs.
Happily, in Philadelphia, the malpractice environment for physicians has improved with the introduction of arbitration.
What's the big differentiator for your practice?
I am the first and only plastic surgeon in the region to focus his practice solely on cosmetic breast surgery. As a result, our office is streamlined and efficient, which enhances customer service. It also means that I have a tremendous amount of experience, which has given me the Guinness World Record for most breast augmentations performed in a lifetime. More importantly, that experience gives me the opportunity to provide my patients with the best possible results.
What's next for your practice?
I am expanding my teaching program, which focuses on the IDEAL Breast Lift™ and my experience with breast augmentation. In addition to teaching a 20 CME credit course in Philadelphia to doctors from around the country and the world, I plan to teach it onsite in other countries.
I've produced a 2-hour instructional DVD of my procedure, which is being marketed to international physicians.
— by Joe Petrucci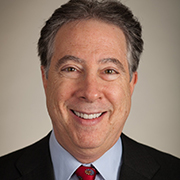 http://www.lookingnatural.com/
Evergreen Towers, Suite 102
2375 Woodward Street
Philadelphia, PA 19115
---
↑

Top