Timothy M. Block went straight from middle school to college at the State University of New York at Buffalo to study physics at age 14. After earning his doctorate at Princeton, he went on to focus on life sciences and after hearing about someone's personal experience with hepatitis B, he founded the Hepatitis B Foundation (HBF) with his wife Joan, a registered nurse, in New Hope, Bucks County.
Two decades later, the foundation has grown into a national organization with a bglobal reach, supporting international research and public health programs and attracting 1 million unique visitors from 180 countries. The foundation also engages in national advocay. Block was instrumental in introducing laws to require hepatitis B vaccinations, including Act 15 in Pennsylvania, and has been proficient in securing National Insitutes of Health funding for efforts to find a cure.
Block also founded and directed the Jefferson Center for Biomedical Research in 1997, a collaboration with Thomas Jefferson University and the Hepatitis B Foundation, and a year later he was named Scientist of the Year by the American Liver Foundation for the Delaware Valley.
What was the biggest challenge in getting the Hepatitis B Foundation off the ground?  
Gaining attention and support since most people did not know about hepatitis B nor understood the severity of this chronic liver disease.
How is the Hepatitis B Foundation growing?
Over the past 20 years the Hepatitis B Foundation has grown from a volunteer grassroots effort into the nation's leading nonprofit research and disease advocacy organization with a combined research and outreach budget of almost $5 million and 40 employees. In addition, the HBF created the PA Biotechnology Center of Bucks County, in partnership with a local college, and has a formal academic partnership with Drexel University College of Medicine. Thus, the total budget and staff exceed $9 million with 100 employees. The PA Biotech Center has more than 270 people working on its site and more than 30 early-stage start-up biotech companies. 
How many people are effected by hepatitis B?
There are 400 million people worldwide who suffer from chronic hepatitis B infection and 1 million die each year from this disease. Of this number, almost 2 million are Americans.
  
What resources did you take advantage of to grow the Hepatitis B Foundation?
We were fortunate to very early on obtain the support and participation of Dr. Baruch Blumberg, who won the Nobel Prize in Medicine for his discovery of the hepatitis B virus (and later the first vaccine against it). Dr. Blumberg not only provided credibility to our fledgling efforts, but he served as a valuable mentor and advisor for 20 years. We also had the support of our local community that provided both talent for our board of directors and donations to fund our mission.
 
What key partnerships in your region or state have helped the Hepatitis B Foundation grow?
The Foundation has a strong relationship with both the local Bucks County and Philadelphia Departments of Health. In addition, we are partners (and recipients of funding) with Ben Franklin Technology Partners of SE Pennsylvania, PA Department of Community Economic Development, and the PA Department of Health.
 
What advantages does being in Southeast PA hold for entrepreneurs?
This is an area rich in human resources. It's all here! Scientists, entrepreneurs, business and legal professionals – all within a supportive investment community (of which we could use more!). Infrastructures such as the Pennsylvania Biotechnology Center (which the HBF created and manages), as well as other great centers (University City Sciences Center). We are in the nation's center for pharmaceutical development, within 100 miles of 70 percent of the nation's pharma industry. The number of research universities, proximity to Washington, DC and New York City are also very important advantages. Finally, not to be discounted is the very high quality of life in Southeast Pennsylvania. 
 
Where does your region need to improve in terms of support for entrepreneurs?
As always, greater access to early stage funding, reinforcing coordination and access to business leadership.
 
How is the Hepatitis B Foundation different from other "find a cure" organizations?
The Foundation is unique in that we are both a nonprofit disease advocacy organization that also conducts its own cure research under one roof. We have leveraged our research talent and abilities to create the PA Biotechnology Center of Bucks County to attract entrepreneurs in the region to complement and advance our research mission.
 
What's next for the Hepatitis B Foundation?
Our drug discovery program has several lead compounds in preclinical development that show exciting promise against hepatitis B and liver cancer. We have discovered biomarkers for the early detection of cirrhosis and liver cancer, which are the most serious consequences of chronic hepatitis B infection. As a result, there is a tremendous amount of commercial interest in our research discoveries.
— by Joe Petrucci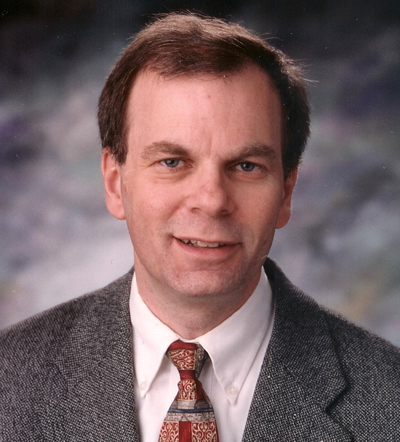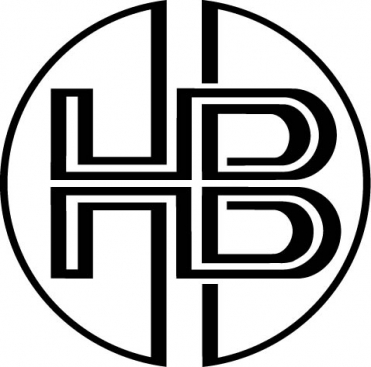 http://www.hepb.org/
3805 Old Easton Road Doylestown, PA 18902
---