The Schuylkill County community of Tamaqua has seen its share of hard times. Industries have come and gone, its once-thriving downtown became quieter, and blighted properties multiplied. But rather than surrender, local organizations have banded together to do something about it.
Driving through the borough today, visitors will see a vastly different place than it was 20 years ago. Tamaqua has experienced a perfect storm of economic revitalization: a new wave of small businesses — largely helmed by women — and a fledgling maker culture have come together to create a positive future for the community.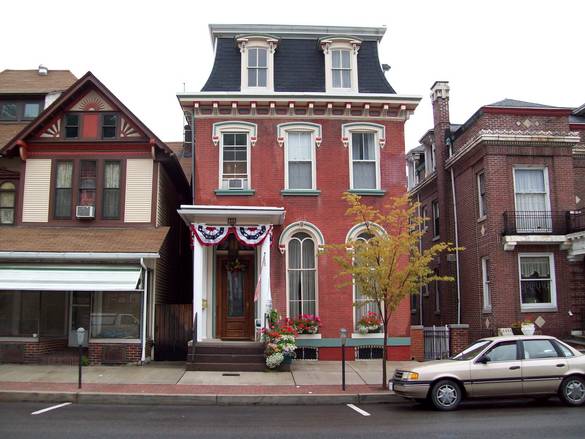 The town's recent renaissance may seem sudden, but local leaders insist that they are finally reaping the rewards of years of planning. Many of the efforts were spearheaded by the Tamaqua Area Community Partnership (TACP), a 501(c)(3) formed over 20 years ago as a visioning group with an emphasis on downtown revitalization. In recent years, the organization has expanded its mission to include recreation, historic preservation, tourist development, economic development, housing and neighborhood improvement, and arts and culture.
TACP works with the Tamaqua Historical Society, Tamaqua Industrial Development Enterprises (TIDE) — the economic development organization that recruits and retains larger businesses to the area — Tamaqua Area Chamber of Commerce, and a host of smaller organizations on an array of projects.
"The groups all work together," explains Ann Ostergaard, secretary of the Tamaqua Area Chamber of Commerce and owner of Heisler's Cloverleaf Dairy, a family-owned miniature golf course and dairy bar that has been a staple in the local community for over 50 years. "There is a good crossover of ideas."
TACP already has a number of success stories to its credit, and a long list of initiatives are in the works — including many that target small businesses.
It's been interesting to see how many women are opening businesses. Many of them are in their mid-to-late forties, their families are raised, and they're looking for their next chapter.Ann Ostergaard
"There's a lot happening because there's a lot of opportunity," explains Linda Yulanavage, owner of Sweet Treats Cakes and Candies, one of the many small businesses to emerge downtown. "There's been a lot of revitalization that's been getting a lot of attention."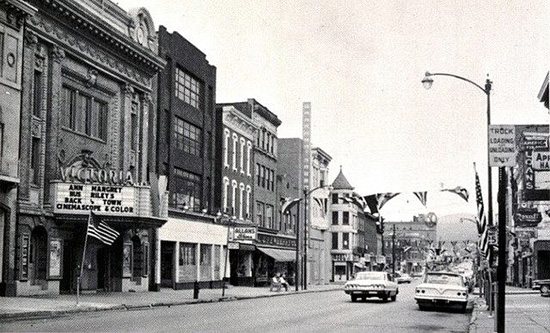 "We have a lot of unique storefronts in our downtown," adds Ostergaard. "We've tried to renovate the buildings to resemble how they used to look. The new businesses moving in came about because people were looking for unique spaces, and the spaces became available."
For many of those new business owners, the town's resurgence aligned nicely with personal circumstances.
"It's been interesting to see how many women are opening businesses," says Ostergaard. "Many of them are in their mid-to-late forties, their families are raised, and they're looking for their next chapter. They want to use their talents and offer something to the community." 
In 2015, Cheryl Leone opened Momma C's Bakery in nearby Andreas, West Penn Township. Less than a year later, she purchased the former Wenzel's Bakery, another family-owned landmark that went out of business in 2005, and opened a second location downtown.
"We had many customers come to our Andreas store and ask if we would ever move to the Tamaqua area," recalls Leone. "I grew up in Tamaqua on Mahanoy Street. I remember having the bakery and donut shops in town and how much I enjoyed going to them, so honestly it was a no-brainer. The response has been amazing from the community and my customers. For me it was just the right time to move into an area that I believe is perfect for what my life centers around: faith, family, community and truly giving back."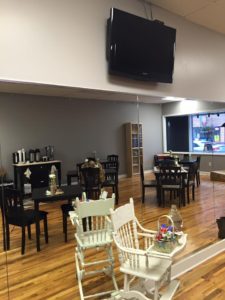 Down the street from Momma C's, Tink's Antiques is another example of a business that relocated to an underutilized space and became a leader in the new old-fashioned downtown. The shop started out as a straightforward antique and collectibles boutique in a much smaller location.
"My parents had the business for over 40 years," recalls owner Jody Kellner. "This building in town was available and the woman who owned it offered it to us."
In April 2015, Tink's moved into their new home: an all-brick structure built in 1910 that formerly housed Gueser's Grocery Warehouse (a wholesaler that serviced all of the local mom-and-pop shops in the area) and an auto parts store. The building also spent a few years as a private residence. The space has the right look and feel for an antiques shop with exposed brick, wood floors and no-nonsense, industrial fixtures.
At first Kellner was happy to keep the business as an antiques-only establishment, but a funny thing happened: local artisans and crafters started approaching her about selling their wares in the new shop.
"It was really a happy accident," she enthuses.
The vendors pay Kellner a commission in exchange for displaying and marketing their work. The group — which later christened themselves "the Tinkers" — started with three vendors and has grown to nearly a dozen. They sell a range of handmade items, everything from memory bowls crafted from discarded clothing to soap and candy.
For me it was just the right time to move into an area that I believe is perfect for what my life centers around: faith, family, community and truly giving back.Cheryl Leone, Momma C's Bakery
"Some of the vendors already knew each other," explains Amy Mogish of Classic Amy Joanne, who has sold her acrylic, colored pencil, and chalk art creations at Tink's since its inception. "We always try to promote each other's work."
While the "Tinkers" are finding new customers and outlets for their crafts, fiber artist Trina Shellhammer of The Green Snail insists that it's still a labor of love for most of them.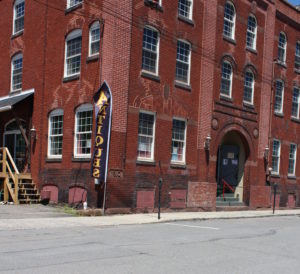 "Our businesses are still very much side businesses," she explains. "We spend a lot of time on this venture, but most of us still have other jobs."
The Tinkers are currently hard at work planning future events, including Ladies' Night Out, classes taught by various vendors, and an expansion to the building's second floor.
Tamaqua's civic and business leaders are also exploring new avenues, hoping to keep the momentum going. The Business Enterprise Center at Lehigh Carbon Community College's Morgan Center helps new entrepreneurs write business plans and research financing options. Tamaqua was also chosen as a pilot site for the City Revitalization and Improvement Zone (CRIZ), an initiative that gives significant tax relief to developers and investors, and is helping to tap the potential of the borough's many available storefronts. Bethlehem and Lancaster are the only other municipalities in the state that boast a CRIZ.
In addition, TACP is focusing its energies on arts and culture. The Tamaqua Community Art Center — located in a former church that TACP purchased and converted into a music hall, gallery, pottery studio and teaching space — has filled a much-needed niche in the area.
"[The Center] has provided our community a safe place to learn, create, appreciate and participate in the fine and performing arts," says Leona Rega, Art Center coordinator. "It has developed a shared vision that anyone can experience something new. It's been deemed a positive outlet for many artists, teachers, volunteers and residents. The key is offering a little of something for everyone at all ages, income levels and interests."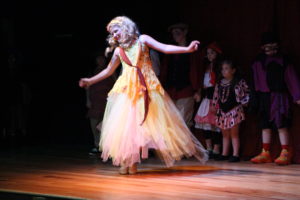 "It provides a sense of hope and renewed determination that together we can be the change towads a positive future," she adds.
Building on the Art Center's success, local leaders are working to market Tamaqua as an affordable and attractive destination for artists and creative professionals.
"Plans are in the works to specifically educate and connect artists with tools and resources for turning their hobby into a profitable business," explains Maureen Donovan, vice-chair of TACP. And there's more. "We're also focusing on reinvestment of the upper floors as residential and commercial spaces."
All of these initiatives are working towards a common goal: look toward the future while honoring the past.
"We want to restore the small-town feel so we have more people opening businesses like bakeries and cake shops," says Ostergaard. "We've had gaslights installed downtown. We're a community that supports local businesses. I think people in town want to shop local. We have some big box stores, but people are seeing that you lose quality with those kinds of places — you want to buy products that someone has put their time and pride into." 
SARA HODON is a Northeast PA-based freelance writer covering a wide range of topics, particularly funky small businesses doing great things in their communities. Follow her on twitter @shodon79.