Back in the dark ages of computing (aka the early 1990s), Roy Smith and a partner founded Turtle Beach Systems in York. With help from Ben Franklin Technology Partners of Central and Northern Pennsylvania (BFTP-CNP), the company brought a digital audio recording system to market that allowed recording studios, radio stations and film producers to record and edit CD-quality sound — a first.
Within a few years, Turtle Beach was generating millions, and was sold and resold. Today, the company that Smith started on his kitchen table is publicly traded on the NASDAQ exchange, has more than a 50 percent market share in headphones for computer gaming, and forecasts $1 billion in sales in 2018.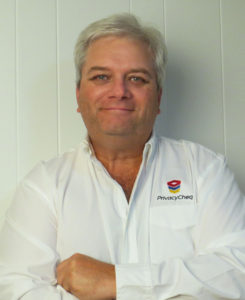 Smith went on to found WellspringFV, a Lancaster tech incubator, and from there appMobi, which sold its development tools to Intel in 2013.
Now Smith is again working with BFTP-CNP on two new tech ventures: AgeCheq and PrivacyCheq, hoping to ensure online privacy and safety.
"As an entrepreneur, I'm sensitive to seeing situations in the world where 'pain' is being experienced and figuring out technical solutions to that pain," says Smith.
In 2013, upon leaving appMobi, Smith saw an opportunity to mitigate pain on the part of game publishers and parents. The mobile game business was exploding, with kids playing games like Angry Birds and Candy Crush on hundreds of millions of smartphones. At the same time, COPPA, the U.S. child privacy protection law, was being upgraded to deal with all of the new privacy issues created by smartphones. Among its provisions, the law requires game publishers to get a parent's consent before capturing any information on a child under 13.
"Our big idea at AgeCheq was to create a service that would free game publishers from having to build and maintain technical resources to comply with the law," he explains. "[It] would also make it very easy for parents to quickly approve their child's use of games, easing pain on their side as well."
Smith says enforcement of the law has been inconsistent, forcing AgeCheq to find new markets for its technology.
"In 2015, we broadened our scope from child privacy to include all online privacy and rebranded the company as PrivacyCheq," he continues. "We created two new privacy services for other markets, the 'Internet of Things' and a much larger pain point that will be endured as a massive new European Union privacy law goes into effect."
Today, "PrivacyCheq leads the industry with innovative privacy-enhancing technology solutions covering mobile, desktop and Internet of Things devices, providing cloud-based privacy disclosure, regulatory and legal compliance services to a worldwide audience of mobile app and game publishers, website operators and consumer products manufacturers," says Smith. "As privacy continues to gain more and more attention from consumers and regulators, companies that do the right thing with user privacy will advance in their markets."