BEN FRANKLIN TECHNOLOGY PARTNERS is a partner in Keystone Edge. They will be sharing insights from their leadership and news from their portfolio companies in the Ben Franklin On: section.
Business incubation provides vital support to entrepreneurs and early-stage firms at their most vulnerable times. It is often pivotal to their survival and prosperity. For more than 30 years, Ben Franklin Technology Partners of Northeastern Pennsylvania (BFTP/NEP) has been a pioneer in the field. Our experience nurturing young companies in an incubator facility is deep and has been recognized with the prestigious National Business Incubator Association Incubator of the Year Award on two occasions.
BFTP/NEP launched the Ben Franklin Business Incubator at Lehigh University in Bethlehem in 1983. The location on a major research university campus allowed resident companies easy access to cutting-edge equipment, experienced faculty and talented students, which complement Ben Franklin's in-house expertise.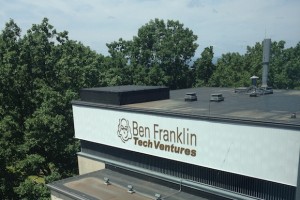 In 2007, we relocated the incubator program across the street to Ben Franklin TechVentures®, a former Bethlehem Steel laboratory, tripling our available space. Just 18 months after its grand opening, TechVentures was filled to near capacity. Ben Franklin TechVentures2, which opened in October 2011, was a major expansion, increasing total space to 109,000 square feet. Forty-one firms employing more than 170 people are currently located in Ben Franklin TechVentures. Since 1983, the incubator has graduated 64 successful companies, together grossing more than $1.2 billion in recurring annual revenue and creating more than 6,400 jobs.
TechVentures' current rentable space is nearly full once again. To address this demand, the organization is exploring funding sources for further expansion. The new TechVentures West Wing will allow our incubator to accommodate accelerating company needs while fueling regional economic growth.
In the early 1990s, we developed, led, and seed-funded the Ben Franklin Business Incubator Network. The network brings together eleven member incubator managers in northeastern PA to exchange ideas and information, and provides guidelines and training in accordance with national incubation standards. This network, with member incubators throughout our 21-county region, is among the largest in the U.S. and we are currently in the process of expanding membership by up to five more incubators.
Business incubation provides a venue, setting and culture that have become key components of the entrepreneurial and technology ecosystem in northeastern Pennsylvania. These organizations efforts fuel innovation, catalyze the regional technology economy, and create the jobs of the future. The reduced operating costs of starting a company in an incubator are often what draws early-stage companies. But when we ask incubator graduates what was most valuable to them, they cite the business development assistance from our staff and the sharing of best practices among tenants. 
Wayne Barz has managed Ben Franklin TechVentures for more than 15 years. Previously, he managed the Bridgeworks Enterprise Center, an Allentown-based business incubator and member of the Ben Franklin Business Incubator Network. Over his two decades in the industry, Wayne has learned many lessons. He will be sharing these lessons with Keystone Edge readers in a new series, Lessons from Incubating Innovation.
– Laura Eppler, Director of Marketing, BFTP/NEP
Lesson #1: There Are No Lessons.
Beginning a list of lessons that I've learned from incubating innovation with "There are no lessons" is a bit risky. If my playful approach doesn't work, I'll have a difficult job bringing you back for future posts. But I hope the deeper meaning embedded here sets the tone for the rest of the series.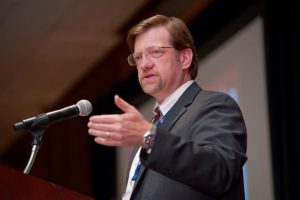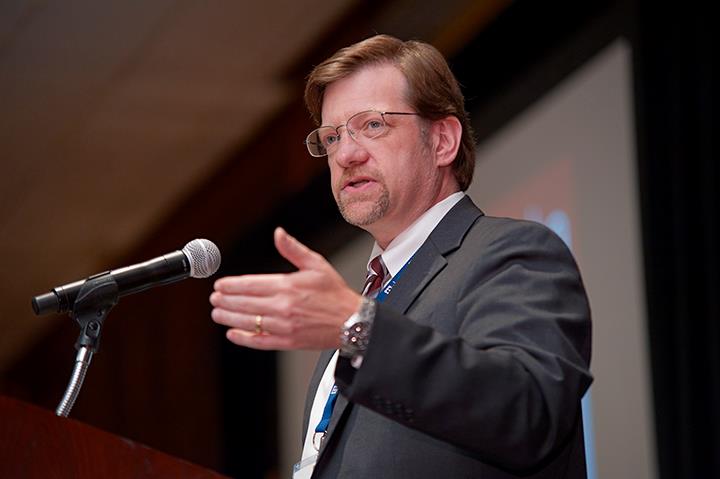 Tech company founders have a very difficult job. They have a powerful vision of innovation in their mind. They use the art form of company formation to interpret their vision — in the way dancers interpret their visions of music. In launching a company, founders are attempting to describe the future of their industries to prospective customers, investors and employees.
Innovators with a vision are dissatisfied with the world as it currently exists. Like artists, entrepreneurs can't launch their ventures by starting with someone else's vision of the world. They aren't beginning with a previously constructed paradigm of what a business can achieve. They have to work from a blank canvas, and they have to do it with insufficient capital, insufficient industry connections, an insufficient product line, no staff, no IP and no customers! Yet success can be achieved despite these tremendous obstacles.
Entrepreneurs do not get the credit they deserve when it comes to the level of sacrifice they make in exchange for uncertain returns. Like artists obsessed with their work, the sacrifices can be extremely personal. Marriages may suffer and dissolve. Sibling rivalries can evolve into destructive winner-take-all contests. And lifelong-friendships can be tested. But magnificent accomplishments can emerge from a dangerous and difficult entrepreneurial quest.
Those facing these extreme sacrifices want to know the lessons that Zuckerberg or Jobs can teach them, as if there is some secret talisman-like codebook to follow. I've had entrepreneurs actually describe their business plan to me in a deliberate imitation of the way that these or other big-name entrepreneurs built their businesses. In those moments in my office, I often suggest to the founder that entrepreneurial lessons are not meant to be followed — they are only meant to be understood.
The word "lesson" tends to imply something that can be learned by rote repetition; like "1 + 1 = 2" or "In a right triangle, the square of the longest side is equal to the sum of the squares of the other two sides." There are no such lessons in entrepreneurship. Instead of lessons, what you have are more like "gut-informing" experiences. No two situations or ventures are ever, ever the same.
Two firms may have similar product configurations, but different target markets. Or two companies might be targeting the same problem in the marketplace, but with a different sales model. Resources available to two otherwise similar startups can be wildly different, leading to two very different results.
No two companies are the same because company founders are people. How can two companies ever be similar enough to form textbook-like lessons when no two people are the same?
No hard-and-fast lessons can be provided to entrepreneurs because we cannot control the intrinsic and extrinsic phenomena that affect human actions. Experiences across ventures can be somewhat similar, but because startup ventures are so intertwined with their founders and the constantly changing circumstances in which they work, two pieces of venture-art may look similar at a cursory glance but will always be different in their hearts. This first lesson is very important to understanding the second lesson, which we'll consider in the next edition of Keystone Edge.
– Wayne Barz, Manager of Entrepreneurial Services, BFTP/NEP can be followed @TechonomicMan on Twitter and on the web at TechonomicMan.com