Across the state, the task of economic development — helping communities thrive financially, socially, architecturally and culturally — is passing to a new generation. And if the five women under 40 profiled here are representative of that next wave, Pennsylvania is in good hands.
A career in economic development attracts thinkers and doers as diverse as the towns and neighborhoods they serve, but these women have one thing in common: the desire to see their regions prosper. Four of the five grew up in the places they now serve. The fifth went to college there. Some are helping largely rural counties find a balance between growth and preservation, while others are encouraging evolving cities to embrace diversity, ensuring all residents partake in newfound prosperity.
AMY WISE, HUNTINGDON
Located between Harrisburg and Pittsburgh, Huntingdon County is large (889 square miles) but sparsely populated area (45,000 residents), with a topography that makes it difficult to find flat ground.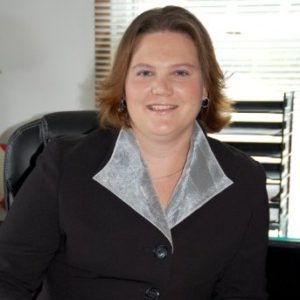 Amy Wise, whose family moved there from Hershey when she was in eighth grade, is enthusiastic about the county's assets: beautiful Raystown Lake, good colleges, a strong healthcare system (recently joined to Pinnacle Health System in Harrisburg). She loves helping businesses get started in the county and in the city of Huntingdon, the county seat.
But her path to a career in economic development was winding. After earning her master's degree in business administration at Millersville University in 2004, Wise worked in insurance sales for a while ("I hated it," she recalls) and did marketing for a construction firm. Then a friend suggested she apply for the position of Director of Business Development for Huntingdon County Business & Industry. She was hired in November 2007.
"I learned that economic development is a misunderstood field," she says. "We touch a broad spectrum of things. My day could be spent drafting a legal agreement with our solicitor, or doing a business-finance package with a commercial lender, or doing a survey with our engineer, or counseling a small-business owner, or building a business park, or lobbying for roadway improvement."
By January 2011, she had climbed to the role of Executive Director and earned her certification from the International Economic Development Council, a two-year program that she completed in 2012.
"It's tailored to what your community needs," she continues. "You could take the same job in another community and have a completely different set of priorities."
Wise has already shepherded a number of businesses from startup to flourishing company. That includes Stone Town Gallery in downtown Huntingdon, an arts incubation space founded in 2011. It is now home to 60 artists along with galleries, a café and wine bar.
I live here and I love what I do. That makes my job so much easierAmy Wise
Another success story is Anser Decoys, manufacturer of a patented goose-hunting decoy — the company is now entering the export market.
According to Wise, Huntingdon County's population is growing, mostly due to active retirees moving there for the recreational opportunities. These new residents are becoming involved, serving on boards and volunteering their time.
The county also has a healthy farming and manufacturing base that includes several fiberglass-related companies, Bonney Forge, a steel valve manufacturer for the oil and gas industry, and others. The local colleges — Juniata College, Pennsylvania Highlands Community College, DuBois Business College and the Huntingdon County Career and Technology Center — provide great educational opportunities.
The challenge is retaining students once they graduate, along with the talents they've developed.
"We have to make them aware of what career opportunities exist and start to do matching between what companies need and what young people want for their careers," says Wise, a mother of three. "This is a great place to raise a family."
While the HCBI struggles with a scarcity of resources — they had to lay off a staff person recently — Wise says she has a tremendous board of directors who pitch in. She is helping build a longterm portfolio so the organization can continue to provide their services free of charge.
Wise is also working on building relationships with the local media, getting the word out about who they are and what they offer.
"People often say they wish they had known about our organization before they started their business," she says. "I live here and I love what I do. That makes my job so much easier."
JENN VAN DAM, PITTSBURGH
Jenn Van Dam discovered Pittsburgh when she moved from New Jersey to pursue a degree in communications and cultural studies at Chatham University. After graduating, she moved to New York City to work for a web design company. Many of her friends were involved in the startup community — the thrill was contagious.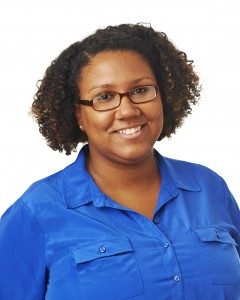 "It was so exciting and booming," she recalls. "The potential of starting a company was very exciting to me."
Two years ago, she moved back to Steel City. "On a whim" she applied for a job at Innovation Works' AlphaLab, an accelerator for startup tech companies, as the program coordinator. (Innovation Works [IW] is the Ben Franklin Technology Partner of Southwestern PA.)
She was hired, and has since worked with about 40 companies.
"Being around companies that are growing and at different stages — seeing how that happens and what kind of work goes into it — is so exciting," she says.
Van Dam's first job at IW involved making sure AlphaLab and AlphaLab Gear (a branch of the accelerator focused on hardware) were running properly, figuring out which companies could apply to the programs, supporting the applicants, managing sponsorships of community events and marketing their efforts.
In early July, she was promoted to Community Engagement Manager. She is now managing social media and digital PR for all IW programs, and working on diversifying participation. That means deepening connections with people who have traditionally been underrepresented in the startup community.
"This is a huge part of economic development," she says. "We want to make sure no one is left out. People are moving to Pittsburgh just to do business here. There's so much going on. I want to make sure that people who have been here all their lives don't get left out of that."
I'm inspired by the people that I work with. They have given me free rein to do things that I believe in and to champion causes that are important to me.Jenn Van Dam
Van Dam is also promoting IW's summer internship program, which pairs high-potential MBA and undergraduate engineering students with early-stage tech companies and manufacturers for design work and problem-solving.
Echoing Amy Wise, she notes that one of the challenges to economic growth in Pittsburgh is retaining students who come to study at schools like Carnegie Mellon and the University of Pittsburgh.
"We have to make sure they know we have all the resources here they want," she explains. "Also, we have to make sure companies hire people from the universities, even if [the applicants] don't necessarily have advanced degrees."
With its thriving educational institutions, world-class arts scene, and ascendent healthcare, tech and robotics industries, there are many reasons for people to live and work in Pittsburgh.
"We need diversity in every way you can think of," insists Van Dam. "We need to bring in the best in every field and make sure we're supporting people. I'm inspired by the people that I work with. They have given me free rein to do things that I believe in and to champion causes that are important to me."
GINA SEVERCOOL SUYDAM, WYOMING COUNTY
Located in Pennsylvania's Endless Mountains, Wyoming County is known for bucolic farms, outdoor recreation and the largest Procter & Gamble manufacturing site in the United States.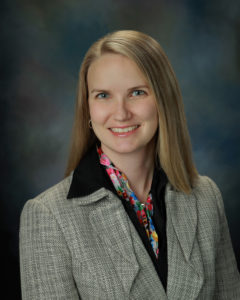 Gina Severcool Suydam grew up in the county seat Tunkhannock, home to the Wyoming County Chamber of Commerce. She left town to earn an accounting degree at King's College in Wilkes-Barre, and spent 10 years working as a fundraiser for the American Cancer Society and the Muscular Dystrophy Association in Lackawanna County.
When the position of president of the Wyoming Chamber opened up, she applied for two reasons: She wanted to use her degree to work in the business world and she wanted to help her husband, who worked for P&G in in Mehoopany, shorten his commute.
She was hired three years ago, and since then has been focused on a major challenge: Bringing natural gas to the county. In spite of the fact that it sits in the heart of the Marcellus Shale region, the only entity in Wyoming County with access to natural gas is P&G and some of its facilities.
"I'm working closely with the county commissioners and with UGI Utilities to provide natural gas service to Tunkhannock, which is the most densely populated area in the county," explains Severcool Suydam. "Once we do that, we'll have a better time bringing in some industries, such as light manufacturing and businesses that want to be close to P&G."
UGI is currently working with an engineering group on a cost analysis. Once this is complete — and if it falls within the guidelines of UGI's "GET Gas" program (GET stands for Growth Extension Tariff) — Severcool Suydam is hopeful that the project will begin by 2017.
When luring businesses to Wyoming County, the Chamber emphasizes the area's assets: the beautiful parks — including the Howland Preserve along the Susquehanna River — Keystone College, and the local workforce's experience in manufacturing.
"We have great potential," she adds. "We invite businesses to come and see it — we'll take them on the tour."
LAURA GEBHART, LANCASTER
When Lancaster County native Laura Gebhart started her college career at Penn State University, she didn't know which major to choose.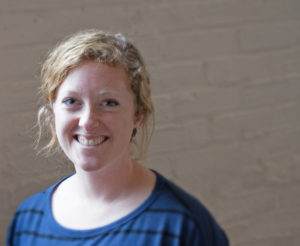 "I was interested in a whole range of things," she recalls, "political science, economics, sociology."
Fortunately, an academic counselor suggested the perfect option: Community, Environment and Development, with a focus on Economic Development.
"As soon as I heard about it, I loved it," says Gebhart. "As I worked through the courses, I really loved the subject material."
After graduating, as she did an extensive job search and learned that the Economic Development Corporation of Lancaster County was creating a new position. It seemed as perfect for her as that major. She applied and was hired in November 2015.
As the economic development coordinator, Gebhart works with President Lisa D. Riggs and Executive Vice President and COO John W. Biemiller on an array of projects. She is heavily involved in real estate inquiries: helping businesses looking to expand or move into the area find a site and connect with government agencies. She is currently assessing the county's inventory of available sites, finding those best suited for development.
"We have limited acreage in Lancaster," she explains. "And we have really strong preservation of farmland."
My first goal is to absorb as much information as I can while I'm in this position. Lancaster is such a unique place — there's so much going on here.Laura Gebhart
Gebhart is also involved in a new initiative called the Boroughs Collaborative — the EDC is helping Lancaster's 18 boroughs focus on economic development.
"The boroughs have some unique challenges," she explains. "They're very built out; they have no more room. And they have bad infrastructure [older buildings are in disrepair or underutilized]. We have created a working group with four borough managers, executive directors from county organizations, and consultants. We're trying to understand what tools we can use to meet the challenges and to spur economic development."
The EDC is focused on attracting businesses that will fit in with Lancaster's large agricultural industry, such as agribusiness, food production and bioengineering. They're also working on retaining existing companies by providing them with good data and other assistance.
"I've been given this really unique opportunity," she says. "Every day I'm grateful for it because there are new things that I get to learn. My first goal is to absorb as much information as I can while I'm in this position. The staff I work with are so supportive. Lancaster is such a unique place — there's so much going on here."
MEGHAN KEELY, VENAGO COUNTY
Venango County native Meghan Keely spent six years in the Pottsville and Kutztown areas, but she missed the Allegheny River, the bike trails, the farms, the small towns and the overall beauty of northwest Pennsylvania.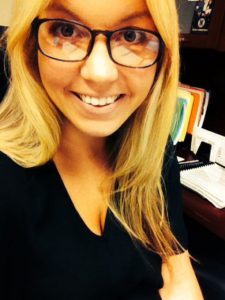 Originally a journalist (she earned a degree in journalism from Lock Haven University), Keely left the field after about four years to pursue a master's degree in public administration with a focus on grant-writing at Kutztown University.
"I loved the idea of doing writing that would help a company or a social service organization," she says.
Returning to Venango County, she found a job doing business outreach for the local CareerLink. Then the position of economic development manager opened at the Northwest Commission in Oil City — she was hired in September 2015.
The Northwest Commission is a Local Development District covering eight counties: Clarion, Crawford, Erie, Forest, Lawrence, Mercer, Venango and Warren. With the exception of Erie, the area is largely rural. Forest County, for example, has a population of about 7,000 (including the inmates of a state prison); there are no stoplights.
The Northwest Commission helps businesses with government contracting, international trade programs, business financing and more.
In her role, Keely provides technical assistance to other agencies in the region; solicits pre-applications for grant programs from local business owners; coordinates economic development outreach; works on business retention and attraction; administers the PREP (Partnerships for Regional Economic Performance) region; and facilitates a program in which local economic development organizations collaborate with their CareerLinks. She also does "lots of grant writing."
I moved away and I missed what we had to offer in this area. I think others would appreciate what's here, too.Meghan Keely
The region has been hit hard by the decline of the coal industry, since "a lot of our communities revolved around that," explains Keely. "The impact has been that the unemployment numbers have skyrocketed."
Layoffs at GE Transportation in Erie and at Joy Global in Franklin have resulted in workers struggling to find new jobs with comparable salaries.
"The challenge is to get them back to work," she says. "The focus is on training skilled labor and developing our workforce — diversifying the economy and trying to place them into other industries."
Shell Chemical Appalachia is building an ethane cracker plant in nearby Beaver County. It will have an effect on the eight counties, not only when the hiring starts for construction and then permanent jobs in the plant, but as businesses emerge to be part of the plant's supply chain.
Another focus for local economic development is tourism, tapping into the region's abundant opportunities for outdoor exploration. The Erie-to-Pittsburgh bike trail, mountain bike routes, campgrounds, hiking trails and fishing spots can all boost recreation-related retail, services and manufacturing.
"I moved away and I missed what we had to offer in this area," she says. "I think others would appreciate what's here, too. The quality of life here is amazing.
"There are so many dedicated people in [economic development] who are passionate about the area," she adds. "It's very motivating. I'm working with people who have been doing this for a long time. That keeps me hopeful."
This series was created in partnership with the Pennsylvania Economic Development Association (PEDA).
SUSAN L. PENA is a freelance writer living in Berks County. She writes regularly on arts and business for the Reading Eagle and has contributed to several other publications including the Eastern Pennsylvania Business Journal.
Editors Note: Since her conversation with Keystone Edge, Amy Wise has moved on from Huntingdon County Business & Industry.