The Department of Community & Economic Development (DCED) is preparing to celebrate Pennsylvania Manufacturing Week October 1-7. Tours, talks, demonstrations, career fairs and more are planned statewide. But before all the fun starts, there are a few things DCED Secretary Dennis Davin would like to make clear.
"I can say for certain that manufacturing is thriving in the Commonwealth," begins Davin. At $85 billion, manufacturing represents 12 percent of the state's economy, placing Pennsylvania among the top eight states in total output. The sector employs more than 563,000 workers at more than 14,500 locations.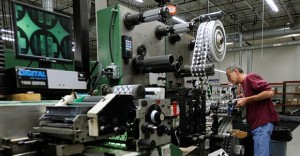 And sure, Pennsylvania still makes plenty of machinery and metal parts, but it also makes packaged food, 3D-printed items, medical equipment, plastic products, wood products and more. New technologies have made manufacturing much more sophisticated.
"Another false impression is that manufacturing doesn't require high-level skills," explains Davin. Today's manufacturing jobs draw heavily on STEM (science, technology, engineering and math) education. "The industry has largely shifted to computer automation, which requires a robust set of advanced technological abilities, including systems analysis and computer programming, as well as knowledge of advanced manufacturing applications such as computer-aided design (CAD) and computer-aided manufacturing (CAM).
"In addition, engineers, technicians and information research scientists are needed at various stages of the manufacturing process," he continues. "Being skilled in mechatronics, a multidisciplinary field that combines four engineering disciplines — electrical, computer, mechanical and control — into one multi-faceted skill set is extremely valuable in the manufacturing industry."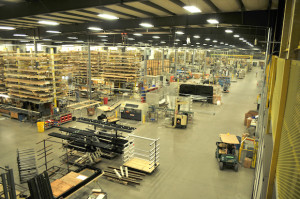 And those highly skilled workers earn good wages. The average annual salary in manufacturing in Pennsylvania is $63,752 — 15 percent higher than the average in all other industries in the state.
"There are a multitude of manufacturing occupations that offer even higher competitive salaries," adds Davin. "For example, chemical engineering is the highest-paid manufacturing degree for new graduates: They make an average of $97,690 in Pennsylvania, ranking fourth in the country for employment in that occupation."
DCED is feeling good about the growth of manufacturing in Pennsylvania. In recent weeks, several companies have announced plans to expand in the state, creating more than 800 news jobs. Since early 2015, the Governor's Action Team has secured commitments from 43 manufacturers to invest at least $1.7 billion in the Commonwealth, committing to the creation and retention of nearly 9,700 full-time jobs.
"Manufacturing is undergoing an exciting revolution and we are eager to celebrate the opportunities it brings to Pennsylvanians [during PA Manufacturing Week]," says Davin. "Make sure to register for events near you. Join in and help us promote the positive force of manufacturing in our economy today."
DCED is a partner in Keystone Edge.