With so much bad Zika-related news coming out of Florida and points south, it's exciting to hear some positive developments from Bethlehem's OraSure Technologies: The company is hard at work on a rapid test for the virus, aided by up to $16.6 million in federal funding.
OraSure made a splash in 2012 when it launched the first over-the-counter oral swab test for HIV. The company is considered a leader in point-of-care diagnostic tests. Besides the OraQuick In-Home HIV Test, OraSure's portfolio includes rapid tests for hepatitis C, Ebola and Flu A + B, along with other rapid HIV tests.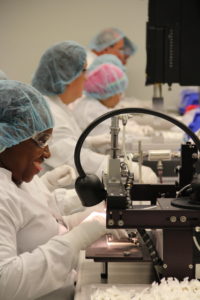 Ron Ticho, Orasure's senior vice president for corporate communications, says it's hard to predict how long it will take to develop the Zika test and bring it to market. But he notes that the nature of the emergency will likely expedite FDA approvals.
The contract for up to $16.6 million comes from the U.S. Department of Health and Human Services (HHS) Office of the Assistant Secretary for Preparedness and Response's Biomedical Advanced Research and Development Authority (BARDA). The six-year, multi-phased deal includes an initial commitment of $7 million and options for up to an additional $9.6 million to fund the evaluation of additional product enhancements, and clinical and regulatory activities.
The rapid Zika tests will utilize the same OraQuick technology employed in other OraSure kits, and will be aimed at health professionals, not over-the-counter consumers.
"Although there are currently molecular tests available for Zika, the company believes these tests have limited utility, because of the short window of time when viral RNA can be detected in patients," explains Ticho. "Because anti-Zika antibodies appear in the body soon after infection — and are present in the body for longer periods than the virus — the company believes there is a significant need and utility for a rapid Zika antibody test. In addition, currently available tests are conducted in a laboratory and the availability of a rapid test will minimize turnaround time for the healthcare provider and the patient."
The company's continued growth is a boon to the Lehigh Valley's high-tech economy.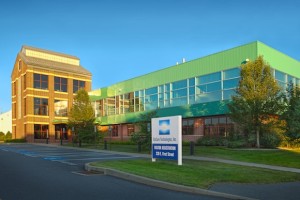 "We've come a long way," says Ticho, "from a startup at Ben Franklin TechVentures up on Lehigh University's Mountaintop Campus to a publicly-traded company on former Bethlehem Steel property that develops and distributes medical diagnostic products that are saving lives around the world."
The path wasn't always straight. The company was founded in 1987 as SolarCare, Inc. to develop and market a sunscreen towelette. After successfully licensing that product to pharmaceutical giant Schering-Plough, OraSure expanded quickly into enzyme immunoassay tests for the insurance risk assessment market.
In 2000, with a total of $235,000 in funding from Ben Franklin Technology Partners of Northeastern PA and an additional $9.1 million in private investment, the company merged with Epitope, Inc., to become OraSure Technologies, Inc. In 2011, they acquired DNA Genotek, a leader in molecular collection systems for DNA, RNA and genetic testing. The subsidiary launched the first FDA-cleared oral fluid based DNA collection device for molecular diagnostics.
Today, OraSure employs 330 at its three Bethlehem facilities, two of which are located on reclaimed Bethlehem Steel brownfields.
"We are certainly very proud to call the Lehigh Valley our home," adds Ticho.
Ben Franklin Technology Partners is a partner in Keystone Edge.