This post originally ran in December, 2016. 
Tis the season of giving, but before you max out your credit cards on stuff made everywhere but here, Keystone Edge offers this sampling of Pennsylvania-centric items for everyone on your list.
For the Young in Years (or at Heart):
Crayola has come a long way since its first box of eight wax crayons rolled off the assembly line in 1903 (price: five cents). Still located in the Lehigh Valley, today the company makes a vast array of toys and arts-and-crafts materials: paints, markers, modeling clay, chalk and more. But there is still nothing quite like cracking open a pristine box of crayons.

For a colorful family excursion during the holidays, take the kids to The Crayola Experience in downtown Easton, where they can watch crayons being made and are encouraged to color outside the lines.
Crayola crayons: 99 cents – $100
For the Outdoorsy: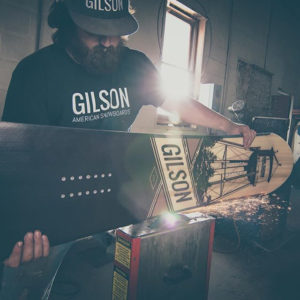 Gilson snowboards are Pennsylvania through and through: They're made in Winfield from locally grown and sustainably harvested PA poplar trees. The company proudly claims to "merge the woodworking heritage of our region with the precision of modern technology, building snowboards that are of the highest quality in construction."
As if that weren't cool enough, Gilson tours the country in a 1970s Airstream to show off its latest designs. They'll be at Big Boulder Mountain on January 27 and Camelback Mountain on February 4.
Gilson snowboard: $299 – $850
For the Indoorsy:
In 1944, the first Emeco chairs were made in Hanover for American warships and submarines. Made of salvaged (known today as recycled) aluminum, the chair was designed to withstand water, salt air and the occasional torpedo blast. The so-called Navy Chair has been in continuous production ever since. Today, it is an icon of modern design and a favorite of architects and designers including Georgio Armani, Philippe Starck and Frank Gehry.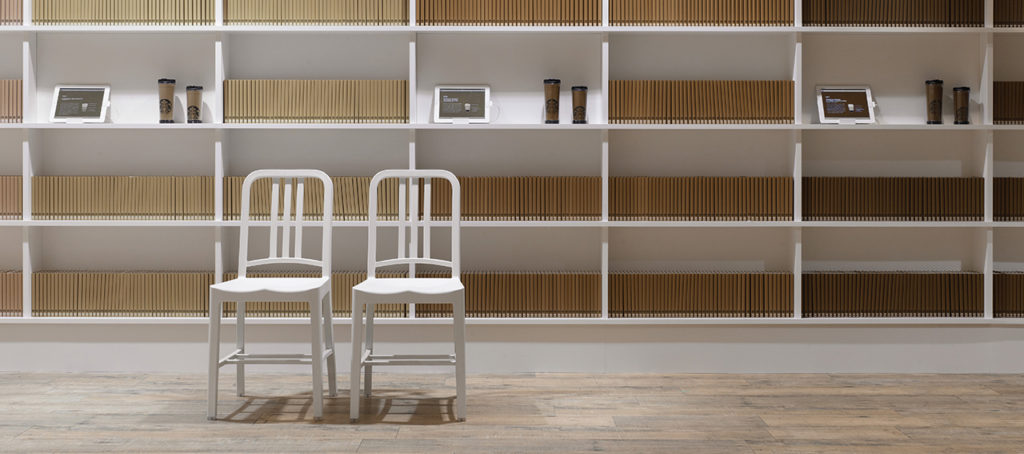 Over the years, Emeco has added other beautiful and eco-conscious designs from materials including Polyethylene Terephthalate (aka recycled plastic bottles), reclaimed wood polypropylene and cork.
Anyone lucky enough to receive one (or a set) for the holidays will be sitting pretty.
Emeco chair: $722 – $2,200
For the Fashion Forward:
Nothing is cooler than the retro-chic of Woolrich's iconic buffalo check.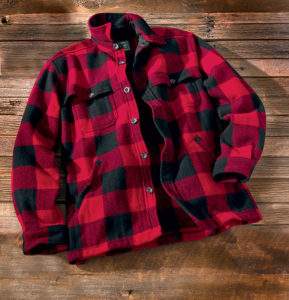 Officially known as MacGregor Red and Black, the tartan pattern goes back to 1700s Scotland; Woolrich introduced it in 1850. According to legend, the name comes from the Woolrich designer who introduced the distinctive pattern and owned a herd of buffalo.
"The name stuck, and the rest is history," says the company.
Woolrich remains based in its eponymous hometown and is still run by Rich family descendants. It continues to offer its trademarked "Original Buffalo Check" in everything from shirts and hats to Christmas stockings, picnic baskets, sneakers and even dog beds. The coziest gift of all: a classic Woolrich woolen blanket in, what else, buffalo check.
Buffalo Check items: $29.99 and up
For the Sweet Tooth:
Marcie Blaine Artisanal Chocolates are handcrafted in Philadelphia, made with Lancaster County organic cream and butter, and flavored with seasonal produce, herbs and honey from nearby farms.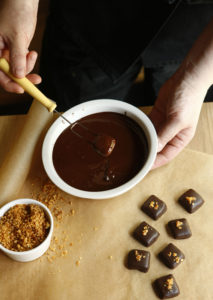 In the city's trendy Midtown Village (Blaine and her partner Valerie Safran are pioneering entrepreneurs with six restaurants and boutiques along the once-desolate 13th Street), visitors can watch chocolatiers at work in a small studio kitchen at the rear of the couple's boutique Verde.
The chocolates are inspired by flavors from the pair's restaurant empire which includes Lolita (Mexican), Jamonera (Spanish) and Barbuzzo (Mediterranean). Some are decorated with city-centric icons: Love Park, the Liberty Bell, the skyline, the soft pretzel and neighborhood names. What sweeter way to say, "I love Philly"?
Marcie Blaine Artisanal Chocolates: $10 – $49.95
For the Musical:
The gift of a Martin guitar might not turn your niece or nephew into Elvis Presley, Eric Clapton or Paul McCartney, but it couldn't hurt. The C. F. Martin Co., based in Nazareth, started making acoustic instruments in 1833 and is today run by a sixth generation of the Martin family. Its iconic guitars are handmade using techniques new and old.
The oldest American guitar maker, Martin celebrates its legacy at the Martin Guitar Museum and Visitors Center which, combined with a factory tour, is a great day out for any music lover.
Martin guitar: $319 and up
For the Budding Scholar: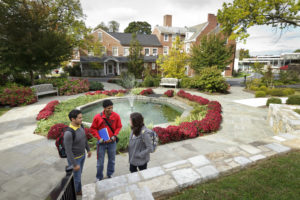 A contribution to the PA Treasury's 529 College Savings Program is truly the gift that keeps on giving. For the beneficiary, the funds are a step towards paying for college expenses at most higher education institutions nationwide. For the donor, it's a tax break: According to the Treasury, Pennsylvania taxpayers can deduct PA 529 contributions from their Pennsylvania taxable income up to $14,000 per beneficiary per year.
529 Contribution: $1 – $14,000
For the Person who Truly has Everything…or returns everything:
Give cold hard cash. Coins inscribed with a "P" were struck at the U.S. Mint in Philadelphia.
ELISE VIDER is news editor of Keystone Edge.