Our new series "On the Way To…" was created in partnership with the Pennsylvania Department of Community & Economic Development and the Pennsylvania Tourism Office. Over the next year, we'll be highlighting some of our favorite Pennsylvania events and attractions, and letting you know how to make the most out of your road trip.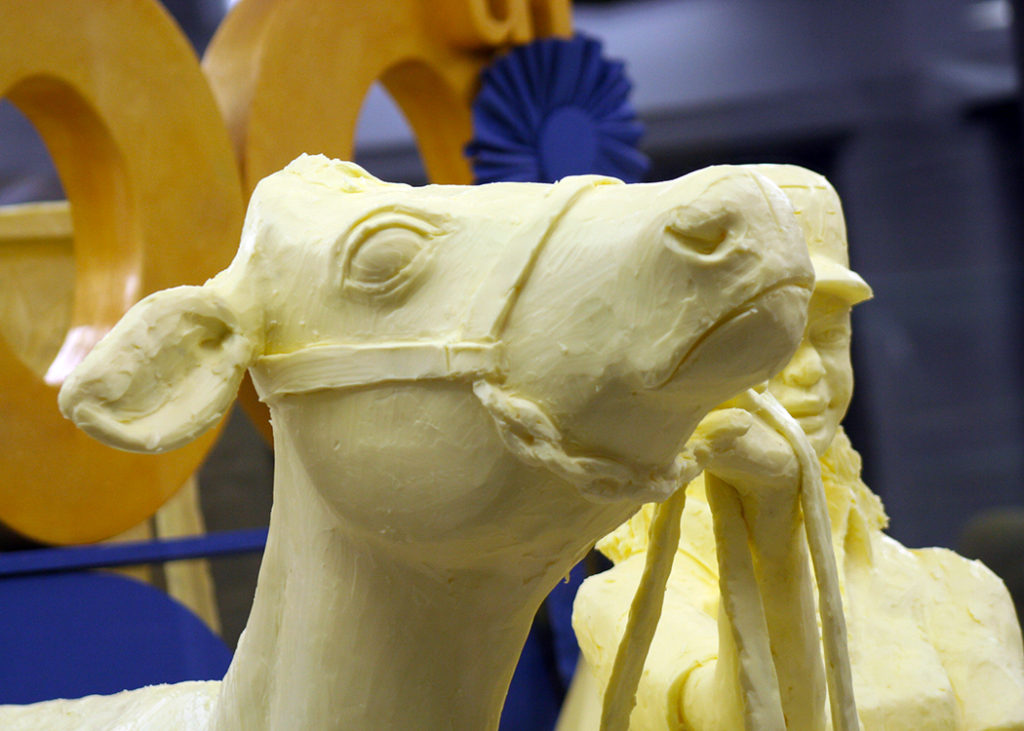 This story originally ran in 2016; the 2019 PA Farm Show takes place January 5-12.
In January, with the holidays in the rearview mirror, many Pennsylvanians will road trip to the 101st Pennsylvania Farm Show, an annual family favorite featuring 6,000 animals and 10,000 competing exhibits. The largest indoor agricultural event in the U.S., the festivities run January 7 through 14 at the Pennsylvania Farm Show Complex in Harrisburg.
A road trip to the Farm Show is also an awesome opportunity to see more of what our state has to offer. Skip the gas station snacks and rest area relaxation in favor of regional museums, local brews, charming main streets, tasty eats and manufacturing marvels.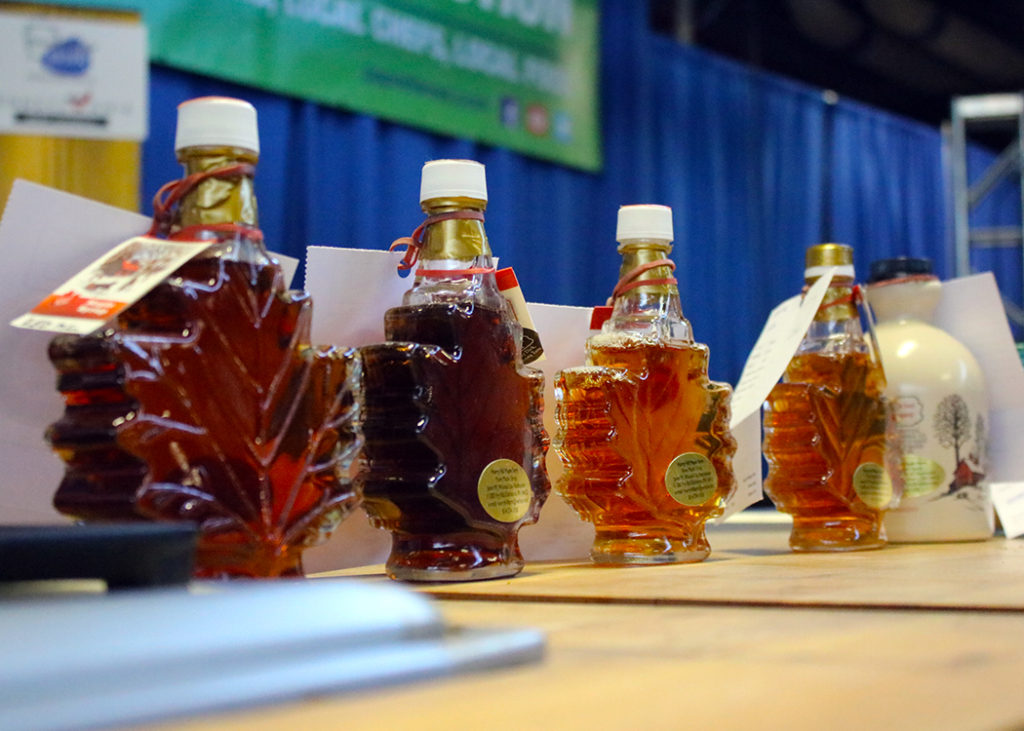 No matter what direction you're driving from, there are plenty of worthy detours along the way.
FROM THE NORTH:
Located just 50 minutes from Harrisburg, Selin's Grove Brewing Company is an ideal spot to break for lunch or dinner. The vast menu features an array of pub food, microbrews and local wines guaranteed to delight. This unique establishment is housed in a gorgeous 18th century mansion once owned and occupied by Simon Snyder, the three-term governor of Pennsylvania for whom Snyder County is named.
121 North Market Street Selinsgrove, (570) 374-7308. Hours: Wednesday & Thursday 11:00 a.m. – 11 p.m.; Friday & Saturday 11 a.m. – midnight; Sunday 11 a.m. – 8 p.m.; closed Monday and Tuesday.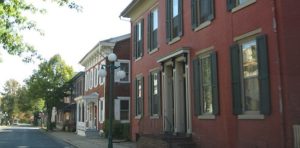 Another place to stretch your legs is beautiful downtown Lewisburg, only an hour from the Farm Show. A large portion of the Borough — and much of the Bucknell University campus — is listed on the National Register of Historic Places and the town features a wide variety of architectural styles. Stop and browse in the enormous bookstore at Bucknell or sample wares from local artisans at over 40 independent retailers. Lewisburg also boasts a variety of restaurants, ranging from Thai to tapas, Italian to gourmet burgers.
For more information, visit lewisburgpa.com.
The Winery at Hunters Valley, Liverpool PA
A great locale to unwind after a long day of driving (or as a break after hours of livestock and funnel cake), Hunters Valley features a wide variety of wines along with spectacular views of the Susquehanna Valley. Travelers can enjoy pre-packaged, locally sourced snacks perfectly paired with your favorite vino.
3 Orchard Rd, Liverpool, (717) 444-7211. Open daily 10 a.m. – 6 p.m.
FROM THE WEST:
This borough is an ideal stop for anyone headed to the Farm Show from the Western portion of the state. The seat of Cumberland County is only 45 minutes from Harrisburg. If you're looking for a diversion (or a snack) along the way, you have your choice of over 30 restaurants in the downtown area alone.
Cumberland County Historical Society (CHHS)
This local institution was founded in 1874, and boasts 16 permanent galleries and two changing exhibitions. Visitors are encouraged to experience 250 years worth of local history plus a gift Shop, archives, a library and a hands-on education center.
21 North Pitt Street Carlisle, PA (717) 249-7610. Hours: Monday 4 p.m. – 8 p.m.; Tuesday – Friday 10 a.m. – 4 p.m.; Saturday 10 a.m. – 2 p.m.
Featuring a multitude of arts and crafts from local Cumberland County artisans, this is fun place to look for a one-of-a-kind souvenir from your Farm Show road trip.
33 W. High Street Carlisle, PA (717) 249-7610. Hours: Tuesday – Friday 10 a.m. – 5 p.m.; Saturday 10 a.m. – 2 p.m.
Within walking distance of CHHS, this sweet spot offers Belgian-style brews and bistro fare.
16 N. Pitt Street Carlisle, PA (717) 249-2007. Hours: Open daily 11:30 a.m. – 9:30 p.m.
A mom-and-pop favorite of the Dickinson College crowd, this eatery offers loaded hot dogs (think cheese, chili and mustard) and famous desserts.
55 W. High Street Carlisle, PA (717) 249-4410. Hours: Monday – Saturday 6 a.m. – 9:30 p.m.; closed Sundays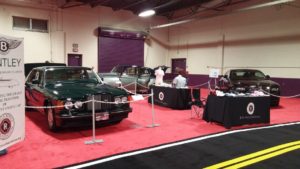 With only about 30 minutes to go, pop in to see some classic vehicles with a high-end twist at the Rolls Royce Foundation and Museum. The ultimate stop for the luxury automobile connoisseur, this 5,000-square-foot museum is "dedicated to the preservation and heritage of Rolls-Royce and Bentley Motorcars." Gems you might see in this changing collection include a 1929 Springfield Phantom 1 and a 1989 Silver Spirit. All cars are from private donors.
189 Hemp Road Mechanicsburg, PA (717) 795-9400. Hours: Monday – Friday 10 a.m. – 4 p.m.
FROM THE EAST: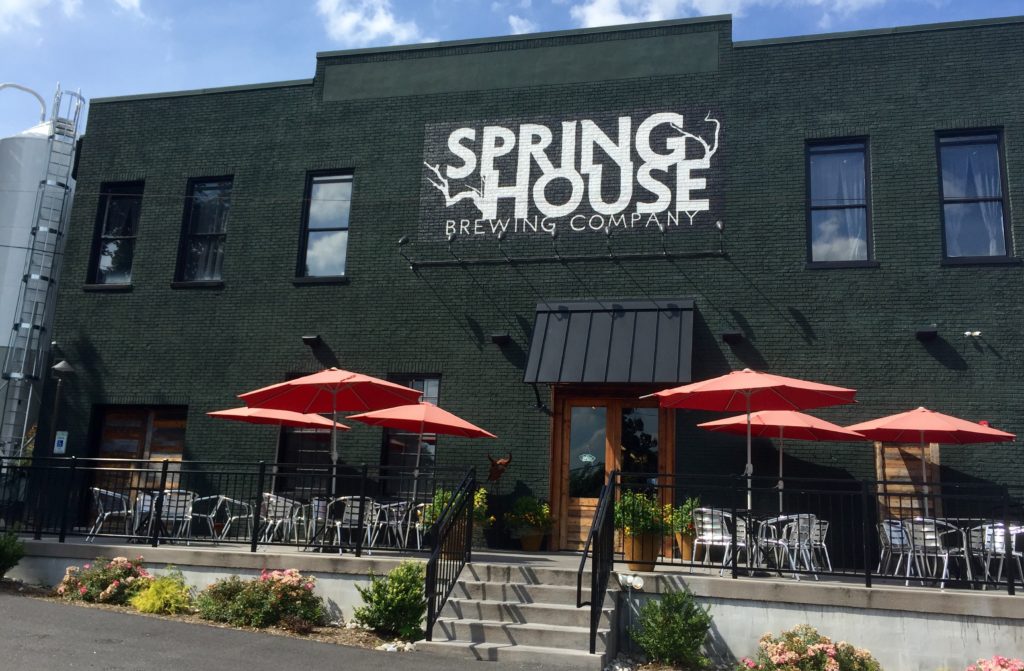 As you get closer to your Farm Show destination in Harrisburg, why not grab a bite to eat — try the giant pretzel — and sample delicious craft brews at Spring House Brewing Company in Lancaster City. You can drink a flight with a view of the stunning metal brewing equipment.
209 Hazel Street Lancaster, (717) 984-2530. Hours: Monday – Thursday 11:30 a.m. – 10 p.m.; Friday & Saturday 11:30 a.m. – midnight; Sunday 10 a.m. – 10 p.m.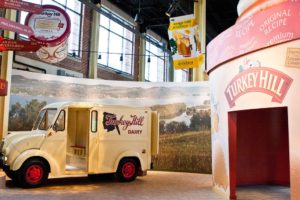 Looking to sample a scoop of the ultimate comfort food? If you find yourself craving ice cream and want to learn more about how it's made, head to the Turkey Hill Experience in historic Columbia. This Lancaster County treasure is a fun, family-friendly place to learn all about ice cream and it includes a Taste Lab where you can create your own flavor.
301 Linden Street, Columbia, PA, (844) 847-4884. Hours: Daily 11 a.m. – 4 p.m. (weekend hours may vary)
Keep the chocoholic in your car happy with a stop in Hershey. See for yourself how everybody's favorite treat is made.
251 Park Blvd., Hershey, PA, (717) 534-4900. Tours are free and run Mon. – Thurs. 9 a.m. – 5 p.m.; Fri. 9 a.m. – 10 p.m.; Sat. 9 a.m. – 11 p.m.; Sun. 9 a.m. – 9 p.m.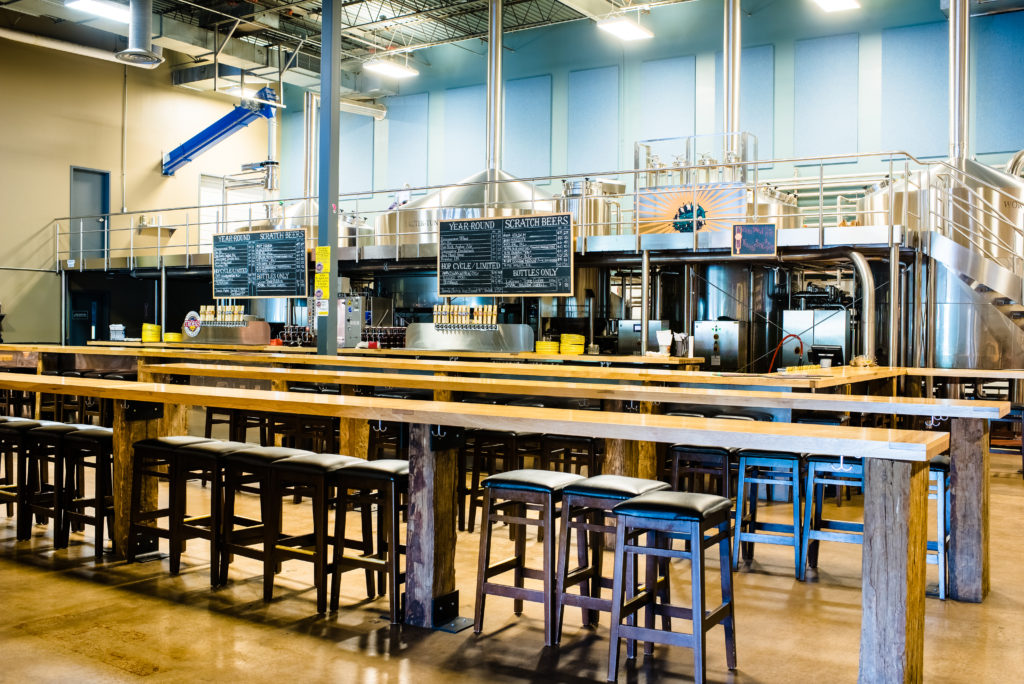 Need something cold to wash down all that chocolate? Troegs has a family-friendly atmosphere and a nice variety of tasty brews for the discriminating palate. Check out the self-guided tours, the Tasting Room, a "Snack Bar" with a large menu, and a General Store selling brews to go.
200 E. Hersheypark Drive, Hershey, PA, (717) 534-1297. Hours: Sun. – Wed. 11 a.m. – 9 p.m.; Th. – Sat. 11 a.m. – 10 p.m.
FROM THE SOUTH: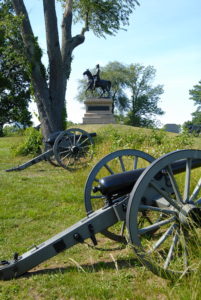 Gettysburg National Military Park
The Museum & Visitors Center boasts 11 galleries, battle artifacts and interactive exhibits. Additionally, it features the Cyclorama, an oil painting enhanced by audio/visual effects, depicting Pickett's Charge.
Afterwards, make the short drive to the Gettysburg Battlefield with its almost 1,400 monuments and statues. Noteworthy for January: You can tour the Battlefield from the comfort of your car.
1195 Baltimore Pike (Rt. 97), Gettysburg, PA, (717) 334-1124
Craving salty treats? Make sure to stop in and visit a York County snack food paradise. Enjoy the tour at your own pace. A glass-enclosed observation gallery offers views of the entire production process from start to finish.
900 High Street, Hanover, PA, (800) 367-7629. Free admission. Hours: Mon.-Thurs. 9 a.m. – 4 p.m. (Also open some Fridays; call ahead.)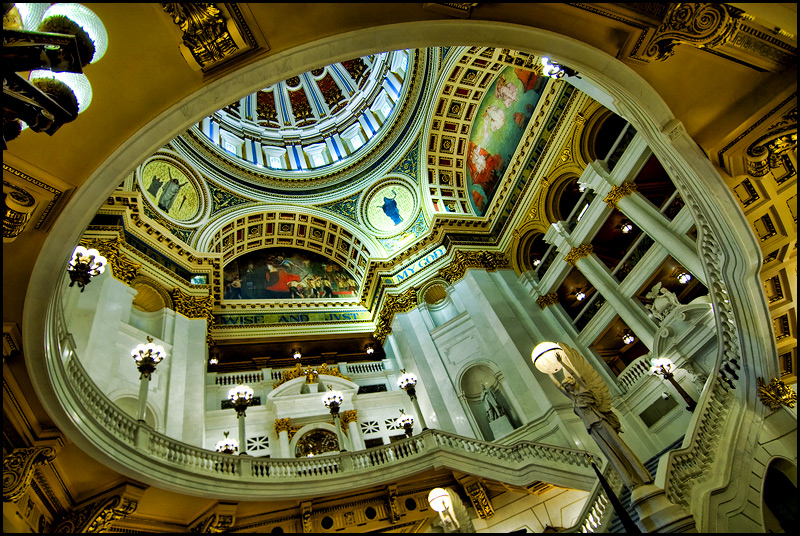 Once in Harrisburg, don't miss our beautiful State Capitol, conveniently located about a mile from the Farm Show. This majestic treasure is a National Historical Landmark.
501 N. 3rd St./Commonwealth Avenue, Harrisburg, PA, (800) 868-7672. Free guided tours are offered Monday through Friday on the half-hour, 8:30 a.m. – 3:50 p.m. Weekend tours are offered at 9 a.m., 11 a.m., 1 p.m. and 3 p.m.