The Internet of Things (IoT) has arrived at Bethlehem's Ben Franklin TechVentures with Arkados Group, a fast-growing provider of scalable and interoperable high-tech solutions.
IoT is a sort of digital infrastructure that connects devices, vehicles, buildings and other items through electronics, software, sensors and networks.
"Think about trying to explain to someone just 30 years ago that, using the Ring doorbell, you'd be able to see and talk to someone on your front porch, even if you're halfway around the world," says Wayne Barz, manager of TechVentures, the award-winning business incubator owned and operated by Ben Franklin Technology Partners of Northeastern Pennsylvania.
Arkados' hardware and software platforms offer machine-to-machine communications solutions for machines, buildings and cities with a focus on commercial and industrial markets; its services group works with customers to design and implement energy- and cost-efficient solutions in the areas of lighting, boiler and combined heat-and-power systems, and industrial machinery.
The company plans to conduct its core research and development at TechVentures.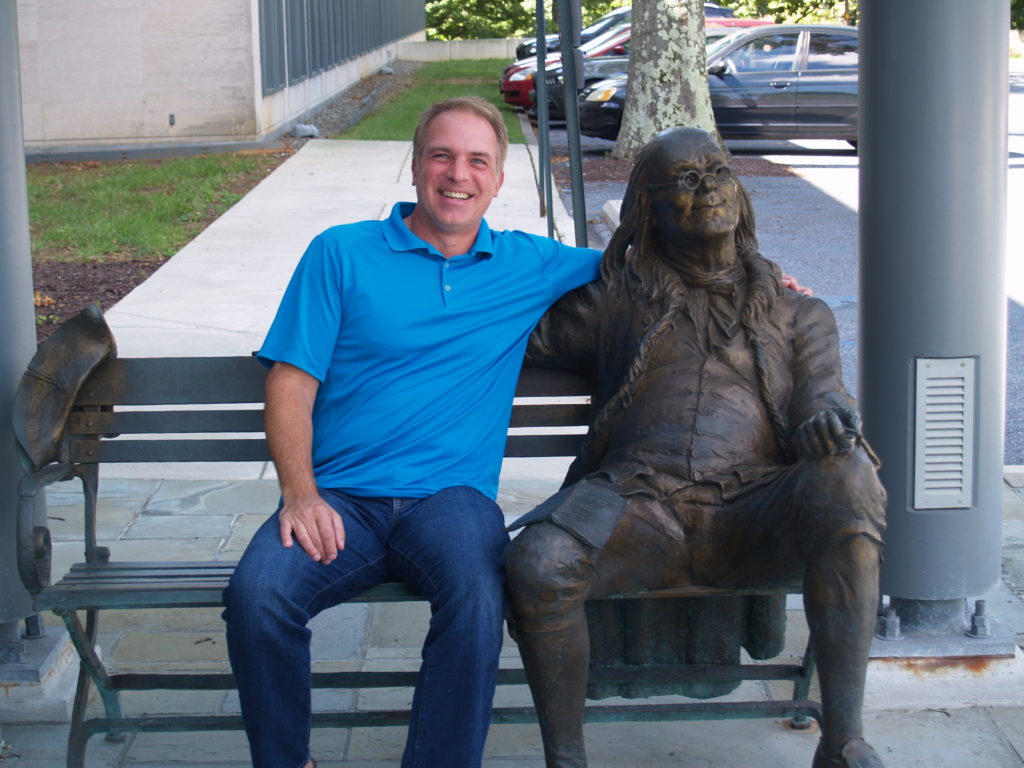 "We are at a stage where our software and hardware platforms have been developed so now our focus is on the application layer, which is where we believe the value proposition lies," explains Arkados CEO Terrence DeFranco. "Our progress plan at TechVentures is to leverage all that is made available to us to grow our R&D efforts and accelerate our ability to release value-added products and services much quicker and at a lower overall cost."
The company currently has 11 employees at locations in New York and New Jersey, and reports fast growth with revenue up almost 400 percent year-over-year. According to DeFranco, further expansion in the Lehigh Valley is likely.
A resident of the area, he identified TechVentures as ideal for the company's R&D operations.
"It starts with the leadership team who have a vision of how TechVentures can bring value to local, emerging companies in terms of access to an ecosystem of technology companies, professional service companies, state and local government resources, and financial resources," he says.  "In addition, TechVentures' ability to help companies leverage a relationship with Lehigh University is a great asset."
Barz agrees that it's a win-win.
"We believe there are job growth opportunities for the company and that it can contribute to the technology ecosystem in Ben Franklin TechVentures and the region overall," he enthuses. "Their relationships with large, global companies also bring important potential connections for our other resident companies." 
ELISE VIDER is news editor of Keystone Edge.
Ben Franklin Technology Partners is an investor in Keystone Edge.