Attention couch potatoes: Play Impossible, a Lewisburg startup, has developed a gaming system that promises to "turn your backyard into a video game."
The company's product is a multi-sport smart ball that connects to an Android or iOS mobile app for interactive, physical play.
"The Play Impossible Gameball fills the gap between traditional physical play and the casual digital gaming that almost everyone is addicted to," says CTO Kevin Langdon, who co-founded the company with CEO Brian Monnin and Chief Product Designer Gaid Amit.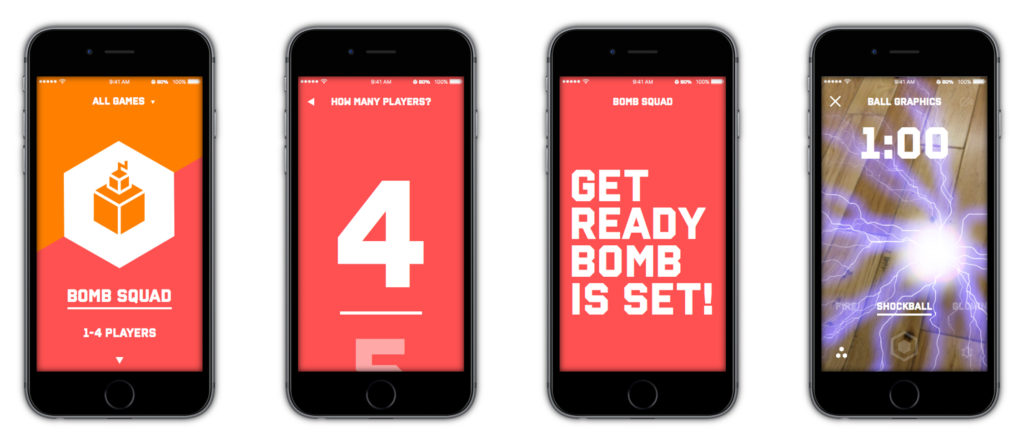 "I now see the irresistible pull and emanating blue light [of gaming] upon my two boys' faces — ages 10 and 13 — every day," wrote Monnin in a blog post. "You can bet with massive investment in virtual reality that this will only become more addicting and that sitting still becomes even more normal for kids and adults… It's not our normal state to sit still. Active play — anything that gets you huffing and puffing — leads to independence, creativity, cooperation, concentration and fitness."
Five inches in diameter, Gameball is designed for energetic indoor and outdoor play. It comes with a rapid charging stick that provides up to 90 minutes of fun; charging takes less than 30 seconds (just long enough for players to catch their breath.)
Since its first prototype a year ago, Gameball has gone through multiple iterations starting with "bulky sensors stuffed into foam balls," recalls Langdon, and settling on "a premium air-filled ball with a microfiber exterior" developed with Baden Sports, a Washington State company that manufactures the balls.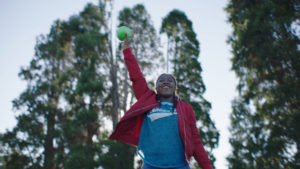 "We have developed all of our own electronics, firmware and software, and our technology is patent-pending," adds Langdon; the Gameball circuit boards are being populated and assembled in Reading.
Play Impossible got a significant boost in November when it won the annual Venture Idol competition hosted by Ben Franklin Technology Partners of Northeastern Pennsylvania. The company is on a fast track to commercialization, with $1 million in investments from Two Sigma Ventures, Ben Franklin Technology Partners and WestRiver Group. Play Impossible is also expecting to close on an additional $400,000 in the coming months, and recently raised more than $114,000 — double its initial goal — on Indegogo's new equity crowdfunding platform.
Gameball retails from $99.99 and will be available soon at a discount via pre-sale on the Play Impossible website. According to Langdon, the company is currently working on accessories and extensions, and is partnering with Bucknell University mechanical and computer engineering students on product development.
ELISE VIDER is news editor of Keystone Edge.
Ben Franklin Technology Partners is an investor in Keystone Edge.