The site of an epic Revolutionary War battle and a place where George Washington actually laid his head, Germantown is one of Philadelphia's oldest, and most picturesque neighborhoods. It is also one of its most beleaguered.
Home to an astonishing five National Historic Landmarks, lush parkland, gracious Victorian houses and blocks of sturdy brick rowhomes, Germantown has been plagued by disinvestment, poverty and blight.
Now Ken Weinstein, president of Philly Office Retail and a longtime real estate developer in northwest Philadelphia, has settled on an ingenious mechanism to revitalize the neighborhood and generate wealth by training and funding newbie developers.
"Jumpstart Germantown was born out of the idea that we can remove blight and keep wealth local by helping people rehab vacant deteriorated properties in their community," he explains.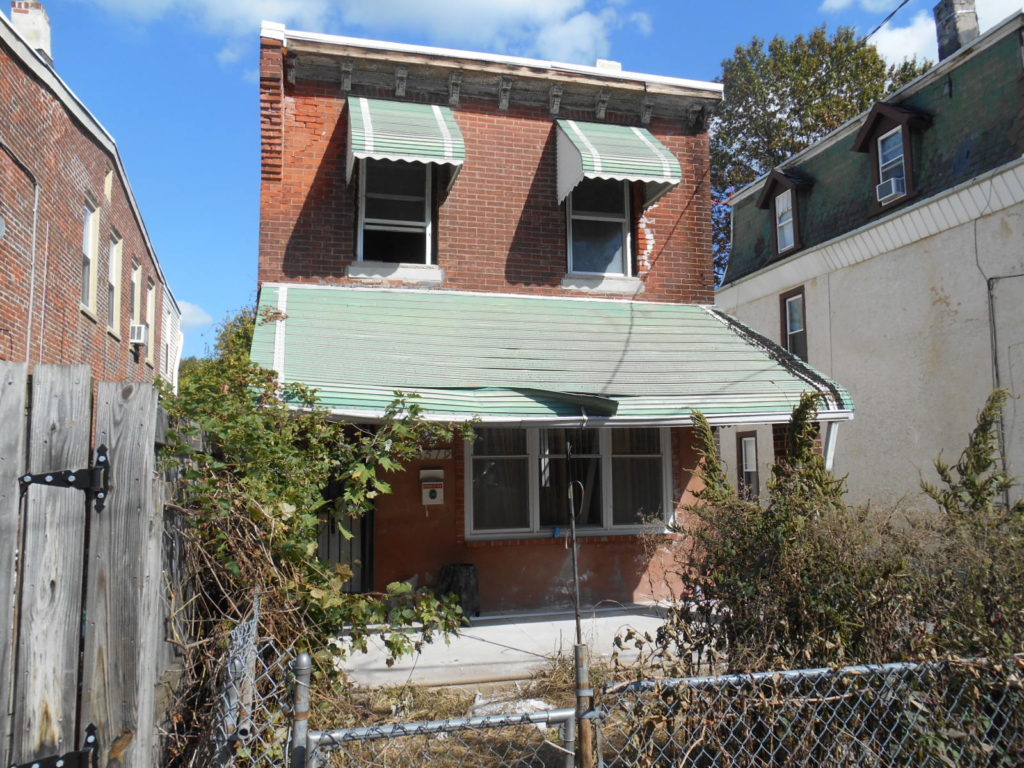 Launched in 2015, Jumpstart trains, mentors and provides aspiring developers with access to capital. So far, 151 graduates have completed the program; 80 percent of them are female or African-American. Weinstein notes that these demographics are "grossly under-represented in the real estate development industry."
The initiative trains four classes of 20 participants a year. No one is turned away, and there is already a nearly one-year wait list.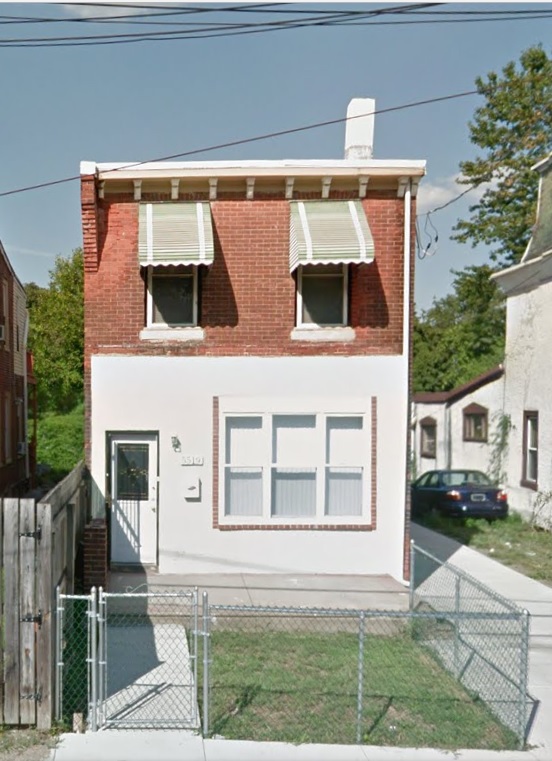 The program starts with a nine-hour overview of the real estate development process. Weinstein and other speakers discuss sourcing properties, legal structure, zoning, community involvement, leasing/selling, design, permits and property management. Speakers also share tales from the trenches — how they got into the business and corrected early mistakes.
Participants are then paired with experienced real estate professionals as mentors to guide them through their first several projects.
"This handholding can be the difference in whether or not an aspiring developer makes it in this line of work," insists Weinstein.
To ensure access to capital for these upstart Germantowners, Weinstein secured a $2 million personal line of credit.
"We are providing loans that banks don't want to provide to less experienced developers for relatively low loan amounts, and for acquisition and construction, not for stabilized properties," he explains. "We typically provide 85 percent loan to cost, which is considerably higher than what a bank or a credit union can and will offer."
Since April 2015 when Jumpstart Germantown began, we have seen an uptick in development activity by both Jumpstart participants and outside investors. There is a buzz about Germantown around the Philadelphia region.Ken Weinstein
So far, Jumpstart Germantown has closed on 22 loans valued at more than $2.2 million. The organization takes a first lien on every property to minimize its risk. To date, all borrowers have paid in full and they've had no defaults.
Thanks to its success, Jumpstart is expanding beyond Germantown to other Philadelphia neighborhoods. Kensington, a gentrifying, post-industrial enclave on the Delaware River, and Mt. Airy, a mostly residential section just north of Germantown, have already established Jumpstart programs. Strawberry Mansion, which hugs a verdant stretch of Fairmount Park, and the federally designated Promise Zone in West Philadelphia are probably up next.
To help even more neighborhoods implement the Jumpstart model, the Barra Foundation has made a $125,000 grant to Philly Office Retail and Local Initiatives Support Corporation (LISC), a nonprofit community developer, to develop a guide, website and other resources.
"The Jumpstart Program is absolutely replicable around the state and country," says Weinstein. "The need we saw in Germantown…is a need that exists in many communities."
"Jumpstart allows community leaders and entrepreneurs to learn how to use the tools of real estate development for both profit and community benefit," adds LISC Executive Director Andrew Frishkoff. "We expect Jumpstart will help tackle blight, create affordable housing and launch small businesses, improving neighborhoods for current and future residents."
Funding for newer Jumpstart programs will come from different sources. For example, Jumpstart Kensington recently received $2 million from The Reinvestment Fund. Other nonprofits have also voiced an interest in supporting Jumpstart loans.
In Germantown, Weinstein already sees an impact.
"Germantown has seen slow, steady growth and improvement over the past 28 years I have been investing," he says. "I don't expect revitalization to happen overnight, but since April 2015 when Jumpstart Germantown began, we have seen an uptick in development activity by both Jumpstart participants and outside investors. There is a buzz about Germantown around the Philadelphia region, which is something I have not seen or heard in Germantown previously."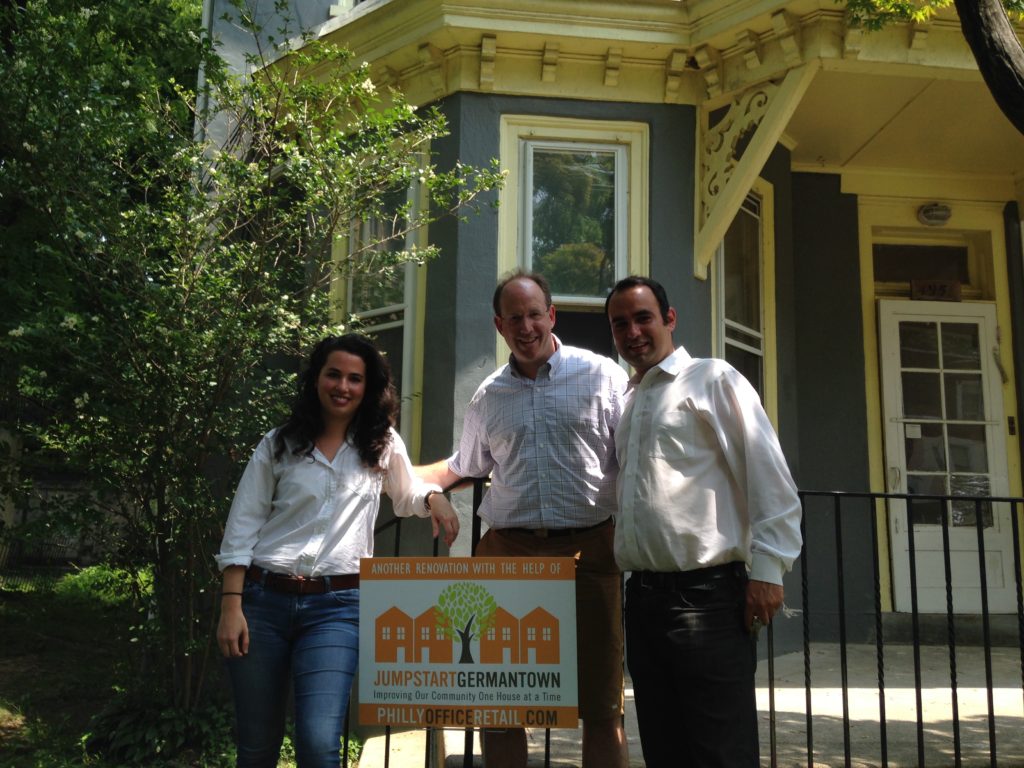 He points proudly to early successes like Gabriella and Oliver Somoza, siblings who relocated from New York and were among Jumpstart's first graduates. They are currently working on their third project in East Germantown using Jumpstart loan funds.
"It is hard to break into this business, especially if you are a woman or minority," adds Weinstein. "By giving people the experience and funding they need, almost anyone with the right skill set can succeed."
ELISE VIDER is news editor of Keystone Edge.