It's something of a mantra among entrepreneurs and investors: "Hardware is hard." AlphaLab Gear, Pittsburgh's hardware startup accelerator, is aiming to debunk that myth by hosting Hardware Cup 2017.
The event is a pitch competition for early-stage startups with a physical product — the companies can be at any stage from ideation to prototype to post-revenue. Products can range from consumer products and electronics to fashion, food, medical and health devices, robotics and more.
"We have an incredible startup ecosystem here in Pittsburgh, but investors were still turning down great companies because 'hardware is hard,'" says Leah Simoncelli, Hardware Cup operations manager. "While that's a common misconception, we know that hardware startups have numerous advantages: enforceable intellectual property; increased access to resources and makerspaces like TechShop; lower barriers to entry; higher exits…the list goes on."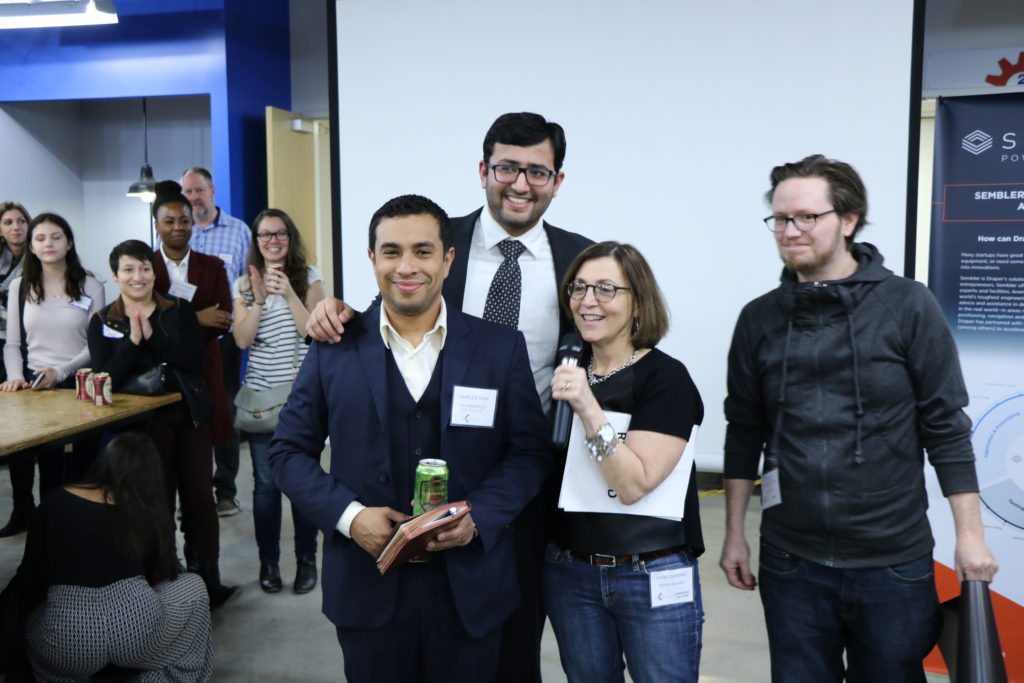 The Hardware Cup finals (April 19-20 in Pittsburgh) are the culmination of semi-final rounds held in seven cities across the country and at four international locations.
On April 19, up to 12 competitors will pitch for four minutes — followed by four minutes of Q&A — before a panel of seasoned entrepreneurs and venture-capital executives.
Semi-finalists include Rubitection, a Pittsburgh company that makes a device for early bedsore detection and management. Others hail from Los Angeles, Boston, Florida, Virginia, Japan, South Korea, Canada and Israel.
The grand prize winner will receive a $50,000 convertible-debt investment from StartBot VC, an exhibit booth at COMPUTEX TAIPEI 2017 (the leading information technology/Internet of Things trade show and global startup platform), airfare to Taiwan and accommodations.
The second place finalist will earn $5,000 and third place, $3,000. Each U.S. regional finalist will have already won $3,000, a one-year license to SOLIDWORKS 3D software, and other prizes.
According to Simoncelli, the Pittsburgh finals are an opportunity to showcase the city and its entrepreneurial landscape to hundreds of expected attendees. The April 19 event is free and open to the public, but registration is required.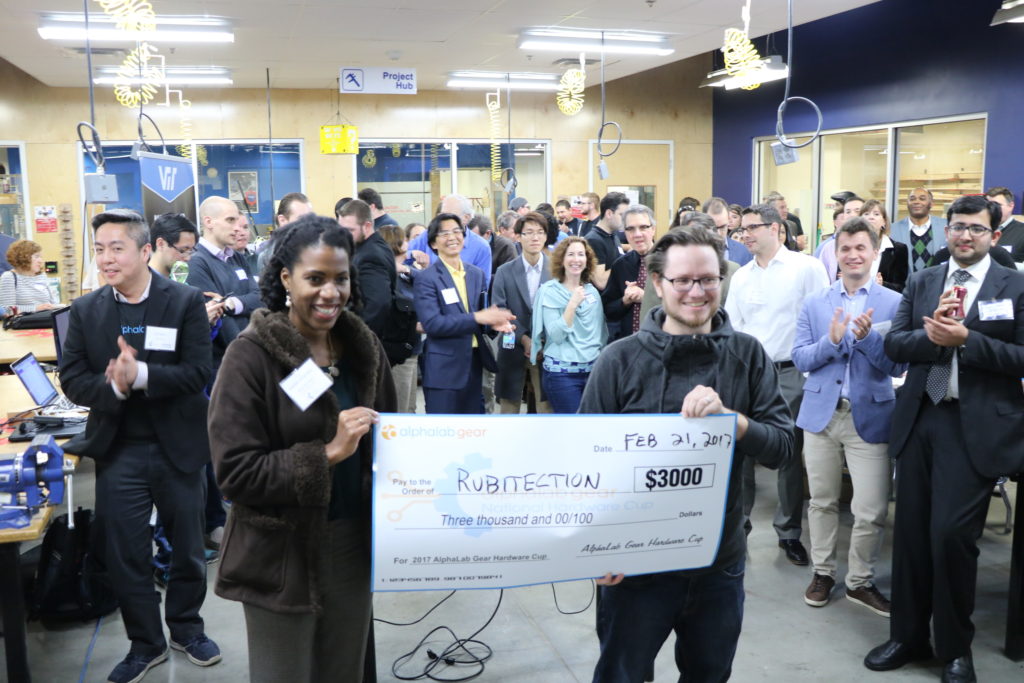 Then on April 20, competitors will have the chance to "speed date" with investors, meet successful Pittsburgh-area hardware startups that have participated in AlphaLab Gear and Innovation Works programs, and tour global companies that have made their home in Steel City.
Though the winner is under no obligation to set up shop in Pittsburgh, "we have connections to investors, manufacturers, mentors and coaches of all kinds," explains Simoncelli. "There are a lot of incentives for promising companies to remain in Pittsburgh, even outside of the usual benefits of living [here] like the low cost of living and the extremely active entrepreneurial community."
If an international team wins the competition, it will receive a free membership to Pittsburgh's Ascender coworking space and startup incubator, and all services required to establish a U.S. subsidiary, including filing fees.
In addition, every company that submits an application to the Hardware Cup has the opportunity to be considered for the next cycle of the AlphaLab Gear hardware accelerator.
No matter where the winner comes from, the underlying goal of the contest is to "highlight all these promising physical product companies nationwide," says Simoncelli, "put them in front of investors and other entrepreneurs and change the dialogue about hardware."
ELISE VIDER is news editor of Keystone Edge.
Innovation Works is the Ben Franklin Technology Partner of Southwestern PA; Ben Franklin Technology Partners is an investor in Keystone Edge.