As part of the liberalization of Pennsylvania's liquor laws (wine in grocery stores, anyone?) comes the imminent opening of Pennsylvania Libations. The Pittsburgh shop will essentially be the Commonwealth's first private liquor store.
Under the new rules, Pennsylvania liquor producers with so-called "limited distillery licenses" can join together to open satellite locations. With experience as co-founder of Four Seasons Brewing Co. in Latrobe and owner of CGS Brokers, a wine and spirits brokerage serving bars and restaurants in Western Pennsylvania, Christian Simmons knew a liquor-business opportunity when he saw one. In 2015, he got to work on Pennsylvania Libations. Almost two years later, the shop is awaiting final approval from the Pennsylvania Liquor Control Board (PLCB) to open in Steel City's hip Strip District.
According to Simmons, the store will carry about 220 wines, spirits, ciders and meads made by 27 Pennsylvania producers.
"The Strip District on any given weekend can easily see 10,000-plus pedestrians," he says. "My location is in the heart of the strip. This is where family businesses come to thrive. It's a fact that this is where you go when you want the freshest fish, meats, produce and flowers. Soon, you will be able to experience what Pennsylvania has to offer as far as wine, spirits, ciders and meads all in one shop."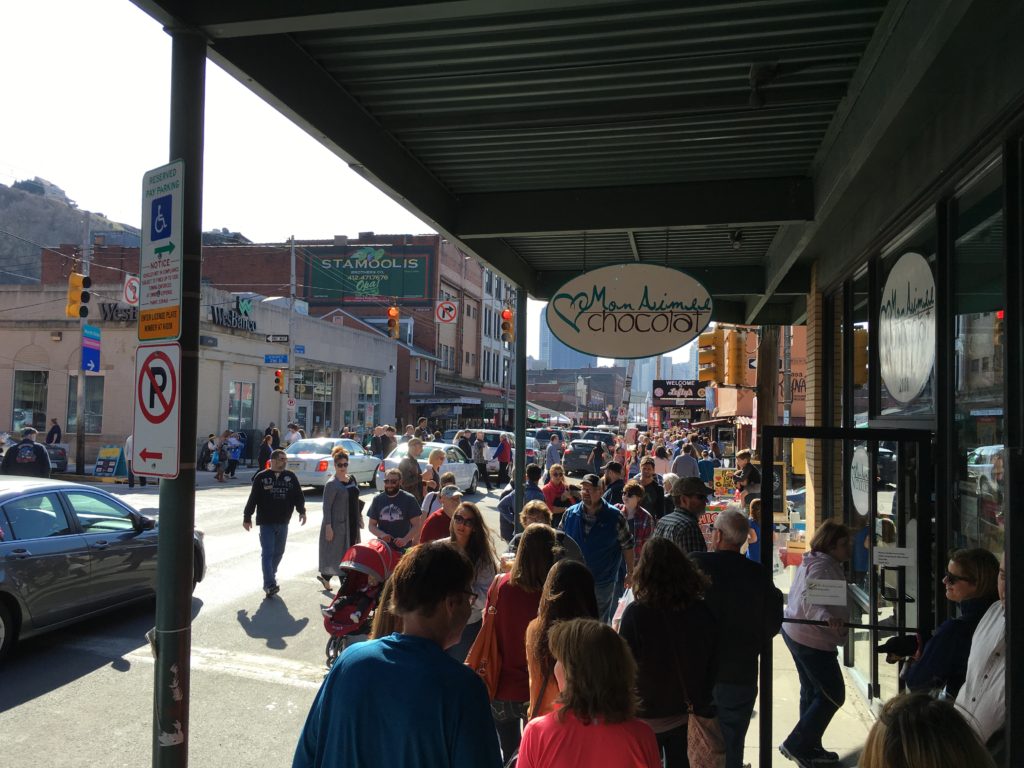 The state's wine and spirit makers and brewers are earning growing attention and respect, and Simmons is excited to showcase them.
"I would say that the aged whiskey program here in PA will be producing some of the best in the world in no time," he argues. "There are a lot of young barrels out there."
But Simmons has a larger vision.
"I am not just a shop that sells bottles," he says. "I am a sales force and representation company to hundreds of liquor license holders as well… I have the backing of so many manufacturers across the state that know what I am doing and understand the laws that apply. This single location in the Strip District in Pittsburgh will support hundreds of jobs and families across the state of Pennsylvania."
As he awaits final approval from the PLCB (which he credits with enthusiastic support), Simmons is already thinking ahead.
"We will expand as the possibilities occur," he says, mentioning State College and Philadelphia as options. But for now, "We are focusing on Pittsburgh and taking care of this area first. We are focusing on being the leading alcohol vendor for all the event venues, and for caterers, planners, museums and so many more. I am excited to be a part of something that has been a part of our American culture since the beginning."
 ELISE  VIDER is news editor of Keystone Edge.