Once again, hundreds of technology entrepreneurs, business people, economic development professionals, venture capitalists, political leaders, educators, students, bankers, lawyers and accountants will gather for iXchange, Ben Franklin Technology Partners of Northeastern Pennsylvania's annual awards night.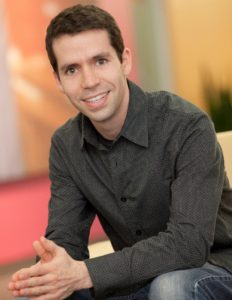 The event will feature a talk by "chief troublemaker" Dustin Garis, whose keynote looks at "disruptive innovation."
"The iXchange is a proud day for all of the innovation award winners and for all of us at Ben Franklin," says Laura Eppler, director of marketing for BFTP/NEP. "It showcases some of the many successes we've had in investing in and supporting companies. Our clients are generating highly paid, sustainable jobs in the Commonwealth."
This year's celebration will honor the following winners.
Entrepreneurial Achievement: Core Business Solutions, Inc., Lewisburg
This company helps small firms get certification required by many major purchasers. Ben Franklin provided them with business plan and sales process assistance, seed investments and solutions network support. Core Business has been growing at a rate of 30 to 40 percent, more than tripling revenue over the last three years; the company now employs 18 and supports 12 service subcontractors.
Incubator Graduate: Glemser Technologies Corporation, Bethlehem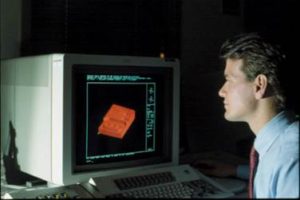 "Ben Franklin matched our initial investment to provide the startup funding we needed to launch our business [in 1987]," recalls President Raymond G. Glemser II. "We started out at the Computer-Integrated Manufacturing Laboratory at Lehigh University for our first three years, then moved to the Ben Franklin Incubator Facility for the next two years. During that time, we were exposed to the key resources and ideas we needed to run a business: professors and students, office space and equipment, engineering peers and industry experts, and legal and accounting professionals."
Upon graduating from the incubator, Glemser established its headquarters in a restored historic building in Bethlehem.
Product Innovation: Industrial Vision Systems, Bryn Mawr (formerly Lehigh Valley)
The company's VisionTally is a machine that utilizes digital cameras, laser line generators, laser rangefinders and software algorithms to determine the dimensions of boards within a bundle of lumber without opening the bundle. Ben Franklin investments in the company complemented substantial management capitalization. After overcoming difficult technical challenges, IVS has grown its revenue.
Innovative Application of Technology: RADIUS Corporation, Kutztown
RADIUS designs and manufactures personal care products including eco-friendly toothbrushes, molded travel cases, dental floss and organic toothpastes. Through Ben Franklin funding and connections, RADIUS received marketing and strategy support, teamed up with the Plastics Manufacturing Center at Penn College to address a breakage problem with toothbrushes, and more recently worked with Lehigh University's Enterprise Systems Center on facility optimization. Since last year, RADIUS has increased employment from 30 to 35; in the past five years company revenue has increased 3.5 times. RADIUS will soon purchase, renovate and relocate to a larger building in response to burgeoning demand.
"Expansion is our favorite word right now," says CEO Saskia Foley. "We're growing rapidly so we're planning a facility and employee expansion in the near future and we're also focused on expanding into new categories at retail.
Manufacturing Achievement: Simplex Industries, Inc., Scranton
Over 45 years, Simplex Industries has become an industry leader in the manufacture of modular homes by incorporating innovative designs, working through complicated customized projects and providing energy-efficient modular manufacturing. Ben Franklin linked Simplex to Lehigh University's Enterprise Systems Center to fully integrate AutoCAD 3-D printing, develop plans to transform two plants and address production bottlenecks. The efficiencies achieved helped Simplex grow and employ more than 215 people in Scranton. In response to escalating demand, the company has announced plans to add 40 more jobs and increase production with a $3 million investment in the plant.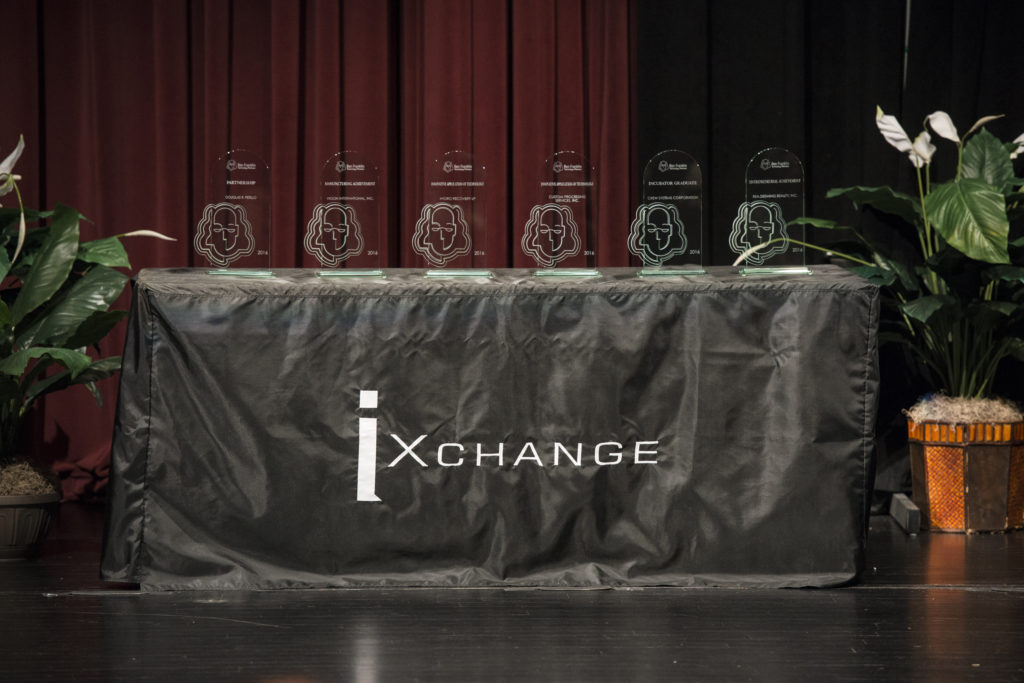 Two individuals are also being honored for their "strong vision, dedication, and commitment have helped Ben Franklin Technology Partners accomplish its goals."
Paul Browne, Executive Director, Carbondale Technology Transfer Center, Carbondale
In order to meet emerging needs in the region, Browne recently established an Electronics Makerspace that allows companies to rent time with pick-and-place machines, reflow ovens and other equipment used for prototyping and short production runs. CTTC is a member of the Ben Franklin Business Incubator Network and Ben Franklin clients Prova Systems and Crew Systems are among the organization's resident companies
Mary T. Webber, President, Webber Associates, Lemoyne
Webber has provided legislative advocacy to the Ben Franklin Technology Partners statewide network since the program's inception in the mid-1980s. The initiative has been funded through seven administrations, from Governor Thornburgh through Governor Wolf.
iXchange is happening 5 p.m. Tuesday, May 9 at the Zoellner Arts Center, Lehigh University in Bethlehem.
Ben Franklin Technology Partners is a partner in Keystone Edge.