If you know anyone in business in Pennsylvania, chances are you know a small businessperson. In fact, 99.6 percent of the state's businesses are "small" under federal guidelines (500 or fewer employees for most manufacturing and mining industries, and $7.5 million in average annual receipts for many non-manufacturing industries.)
So it made sense two years ago for the Pennsylvania Department of Community & Economic Development (DCED) to boost small and would-be-small businesses in the Commonwealth with its own Small Business Week. (The feds have been running a National Small Business Week since 1963.)
"With this annual event, we aim to equip businesses with the knowledge and tools they need to be successful, while hopefully inspiring others who have been on the fence to learn more or take the plunge into starting their own small business," says Neil Weaver, DCED's executive deputy secretary.
This year's calendar of events runs April 30 to May 6, and includes live workshops, trainings and seminars around the state, plus a series of free webinars focused on resources for small businesses and the process of registering a business in Pennsylvania. The webinars will conclude with a live Q&A with three accomplished entrepreneurs – they will provide insight into business operations, human resource management, technology, and their own experience starting and growing in the Commonwealth.
Small business is a highly competitive endeavor, but those who succeed go on to change our economy and communities for the better.Neil Weaver, DCED
Cultivating this sector of the economy is critical. The state has more than one million small businesses employing 46.8 percent of the workforce. But the challenges are real. The Small Business Administration reports that in the second quarter of 2015, more than 6,700 establishments started up in Pennsylvania, generating nearly 24,000 new jobs. During that same period, 6,267 establishments exited, resulting in 20,448 jobs lost, on par with the national average but still better than many surrounding states.
"The adage that nine out of 10 new businesses will fail isn't inaccurate, and is a trend that is seen across most states," says Weaver. "Small business is a highly competitive endeavor, but those who succeed go on to change our economy and communities for the better."
So one goal of PA Small Business Week is to bring awareness to tools and resources available year-round. For example, many small businesses may find a list of the best merchant account providers for credit card processing useful. So many payment service providers aren't suitable for small businesses as they charge unaffordable processing fees, so it can be useful to have a list of providers that you can choose from..
Small business owners sometimes cannot compete with the already established other businesses and if they can't find the needed capital they might run out of business. Some business owners might grasp this opportunity to buy other small businesses with the help of partner buyout loans and expand their business.
"DCED and its regional partners offer support for many of these potential obstacles with various forms of funding and free technical business and site selection assistance," says Weaver. "[We] help both those just starting out, and those who have achieved success and want to take their enterprise to the next level."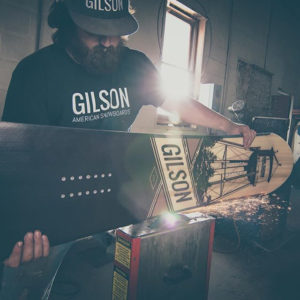 Another goal is to celebrate thriving companies.
"We've heard from many small businesses about their success in Pennsylvania, and have been sharing these stories regularly via our PA Proud Blog, so it's difficult to choose only a few," enthuses Weaver. "From Mezzimatic's goal of providing creative STEM toys for children, and Gilson Boards' homegrown marriage of tech and snowboards, to the legacy of craftsmanship and collaboration at RGM Watch Co., and the energy-efficient sophistication of Soltech Solutions, many businesses have found success in Pennsylvania with fresh, innovative ideas and technology that often combines time-honored tradition with new advances."
"An economy that is founded on small business is more stable, diverse and innovative than one that relies mostly on major corporations or other larger entities," he adds. "Here at DCED, we're keenly aware of the symbiotic relationship most businesses and communities share: one's success and vibrancy depends on the other's, and vice versa."
ELISE VIDER is news editor of Keystone Edge.
DCED is a partner in Keystone Edge.