Our new series "On the Way To…" was created in partnership with the Pennsylvania Department of Community & Economic Development and the Pennsylvania Tourism Office. Over the next year, we'll be highlighting some of our favorite Pennsylvania events and attractions, and letting you know how to make the most out of your road trip.
For mixing nature with history, you can't beat a visit to the Brandywine Valley, an hour's drive southwest of Philadelphia.
The area's top destination has deep roots in every sense. Kennett Square's Longwood Gardens is the most-visited public garden in America: Each year, more than one million people make a trip to this hotbed of historic horticulture.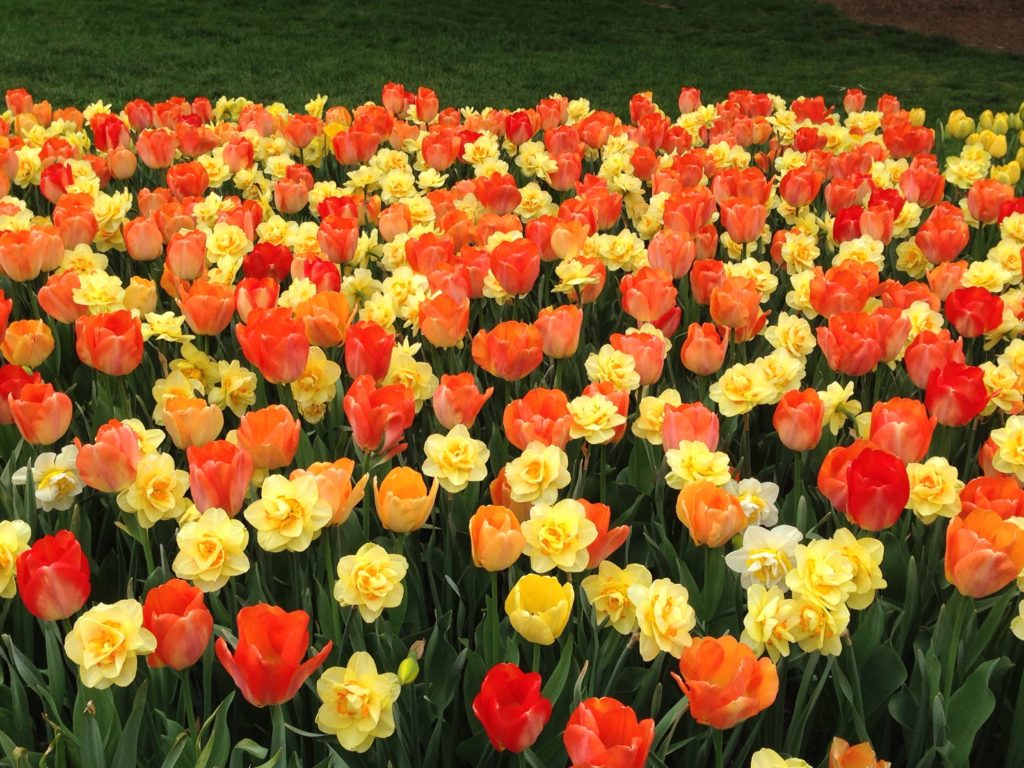 William Penn owned the original grounds. The Quaker Peirce family bought the property about seventy-five years before the Declaration of Independence, starting a farm there. By the turn of the 19th century, Peirce descendants had established a notable arboretum, but 100 years later, a lumber mill threatened the famed tree sanctuary. To save the trees, DuPont chemical company heir Pierre du Pont purchased the grounds in 1906 and Longwood Gardens was born.
If you're visiting today, be sure to wear comfortable shoes. Longwood covers 1,077 acres, with 20 indoor gardens, 20 outdoor ones, and meadow and woodland trails. With several hours to see it all, it's possible to take in over 11,000 types of plants. The 1921 Conservatory building, with its four-and-a-half acre footprint, is the main attraction. In a labyrinth of exquisite displays, guests can explore the world from the Mediterranean to the Pacific Isles and beyond, getting up close and personal with cacti, palms, Bonsai, lilies, snapdragons, orchids, ferns, pineapples and countless others.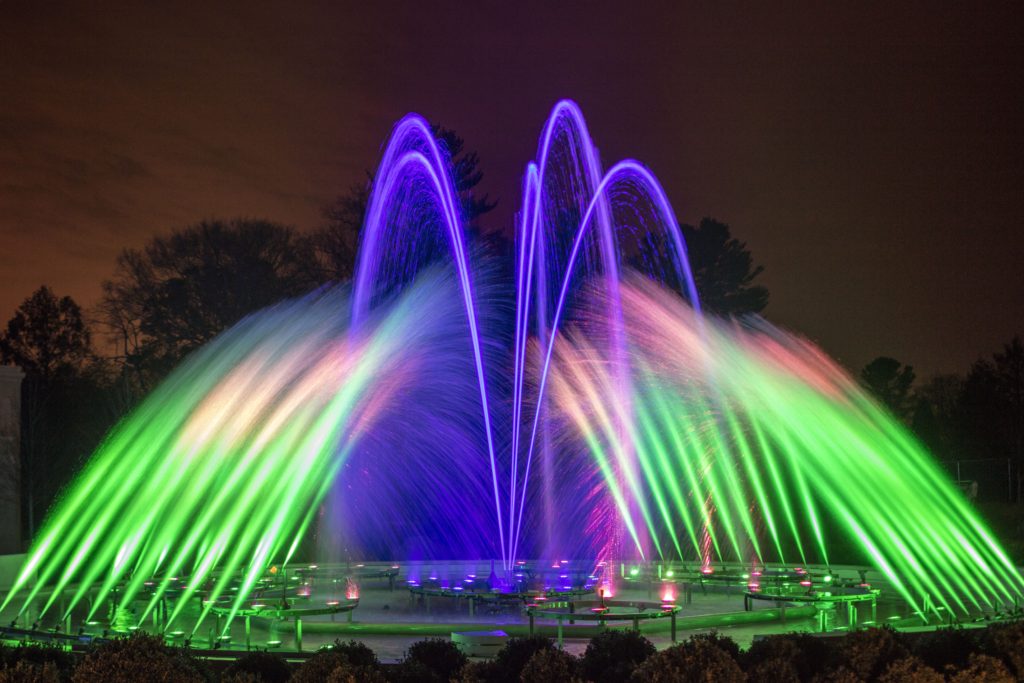 This year is a special one at Longwood: On May 27, the historic Main Fountain Garden (which debuted in 1931) will re-open after a two-year, $90 million renovation. The largest fountain preservation effort of its kind in the country, the project adds a new garden and boasts 1,719 water jets, some rising 175 feet.
In conjunction, Longwood's Summer of Spectacle season runs May 27 through September 30, featuring tours, concerts and a range of special programming, including nighttime illumination of the fountain and fireworks shows.
Fortunately, there are plenty of ways to turn your visit to Longwood Gardens into a full-blown road trip with these tantalizing detours.
If that fountain makes you want to get your feet wet, it's about fifteen minutes north to West Chester's Northbook Canoe Company, which has been helping visitors explore the beautiful scenery of Brandywine Creek's west branch for forty years.
Northbrook offers trips down the Brandywine for individuals, families and larger groups via tubes, canoes or kayaks. Road transportation between launch, pick-up spots and the company's Beagle Road headquarters is included. Guests can cruise or paddle downstream for trips lasting anywhere from one to three hours, depending on your river-faring mode and destination. Reservations one week in advance are required for some trips.
Of course, some travelers may want another way to test the local waters, and nearby wineries fit the bill.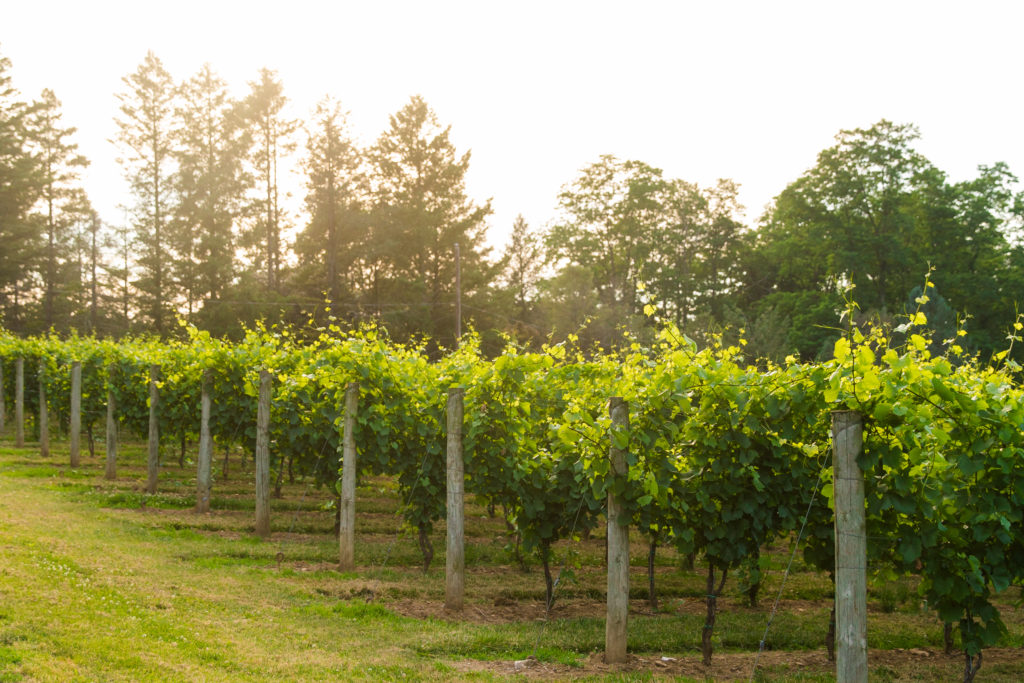 Galer Estate Vineyard and Winery lies just northwest of Longwood. This year, its rosé won a gold award in the prestigious national San Francisco Chronicle Wine Competition. Starting May 4, Galer hosts summer tasting hours Thursday evenings, and Friday and Saturday afternoons and evenings.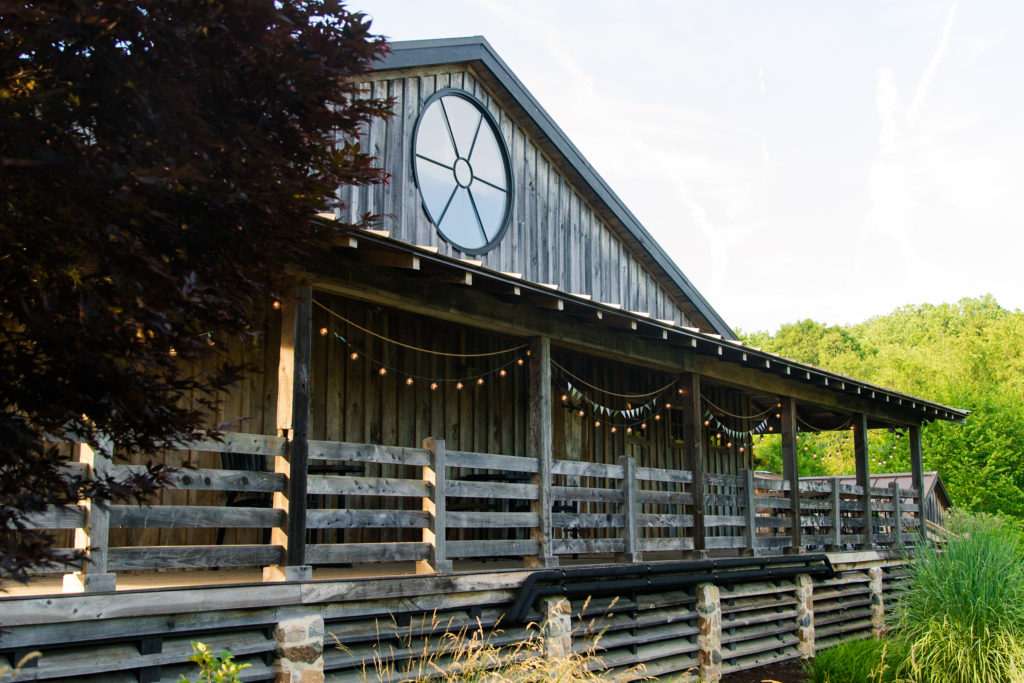 Just above the Delaware state line in nearby Chadds Ford lies the award-winning, family-run Penns Woods Winery, a 30-acre oasis with a summer patio overlooking the vineyards. Guests are welcome to bring a picnic for the lawn. The gorgeous spot is open seven days a week.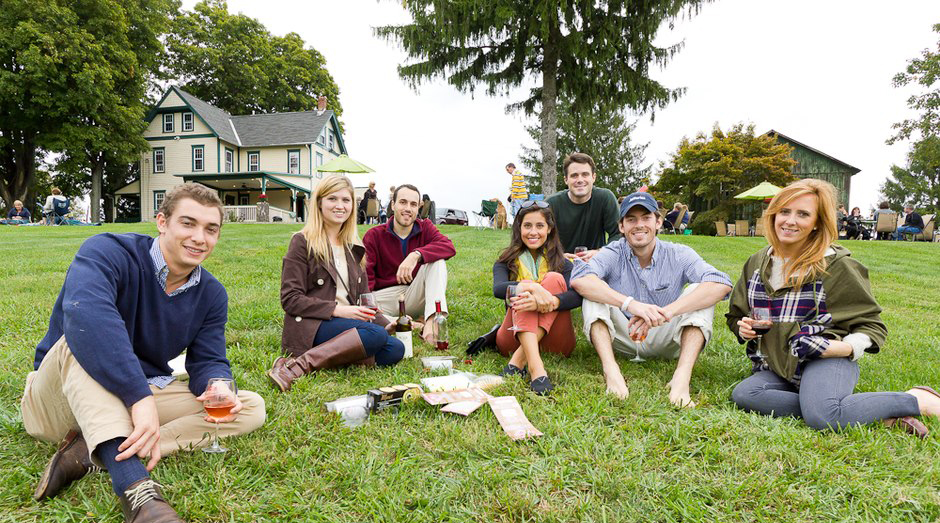 Meanwhile, Avondale's intimate Va La Vineyards, about fifteen minutes southwest of Longwood, is a favorite with locals. This cheekily inviting, small yet world-class vineyard (just under seven acres) produces one wine per quadrant of the property, and offers tasting hours on Friday, Saturday and Sunday afternoons. Take note: They can't accommodate groups larger than six.
For oenophiles who also love art and local lore, the Brandywine River Museum of Art in Chadds Ford, now celebrating its 50th anniversary, is a must-see. In addition to rotating special exhibitions, the museum collection highlights iconic landscapes and historic figures of the Brandywine Valley from American artists such as Gilbert Stuart, N.C. Wyeth, Andrew Wyeth, Horace Pippin, Howard Pyle and more. It's open daily 9:30 a.m. to 5 p.m.
Looking for something a bit more modern? To explore the local contemporary art scene, head to a worKS Kennet Square, a former garage turned gallery that's a bit off the beaten path on the southeast side of town. Offerings there include curated antiques, specialty leather goods and soaps.
Whether flowers, wine, water, history, or art is your goal, every roadtripper to the area should dip into the historic town of Kennett Square.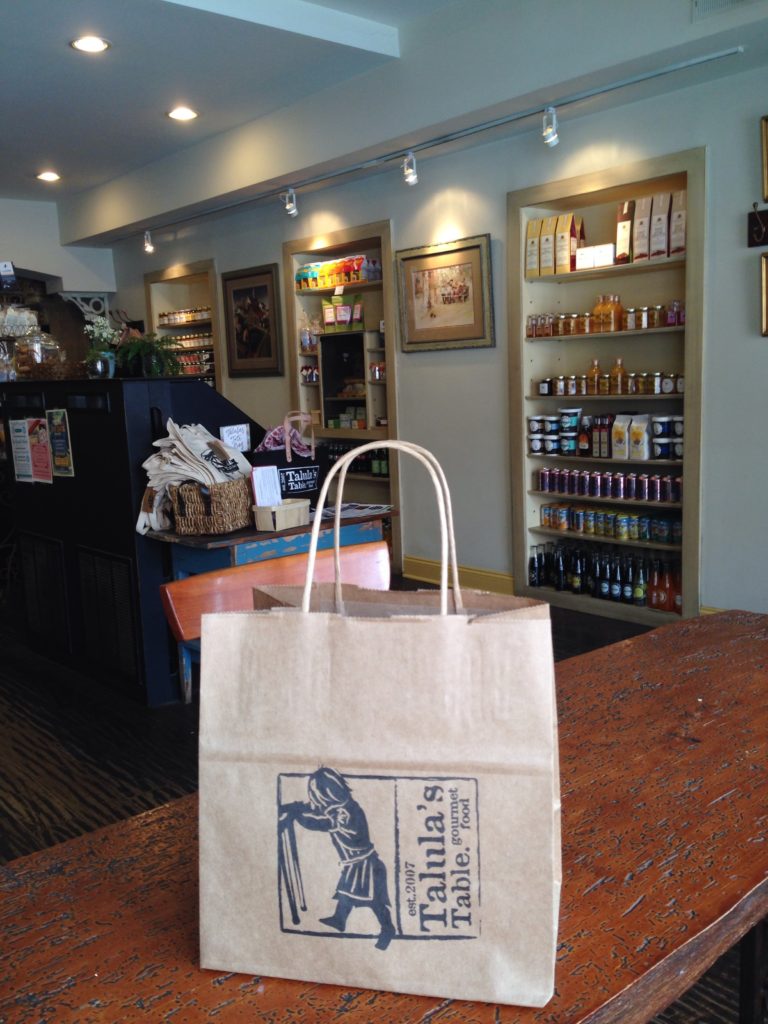 Like Longwood, Kennett Square traces its lineage to William Penn: He gifted his daughter a 15,000-acre tract in the late 17th century. By 1765, a smaller section of the land — featuring a new "public house of entertainment" — was dubbed Kennett Square; it was officially incorporated as a borough in 1855. The picturesque hamlet, full of galleries, restaurants and shops, holds rich history from the American Revolution and the Civil War; centuries of Quaker tradition made it a center of the Abolitionist movement and Underground Railroad.
Summer Fridays are a great time to visit: There's an evening arts crawl on the first Friday of every month, and you can catch the Kennett Square Farmers Market weekly from May until November (Fridays, 3 – 7 p.m.).
And since Kennett Square is also the Mushroom Capital of the country (the majority of mushrooms grown and sold in the United States come from southern Chester County), a visit to the Woodlands at Phillips, in southeast Kennett Square, is the perfect gateway. This mushroom-packed gift shop, museum and culinary center is located in a beautifully restored 1828 home, acquired by the Phillips family in 1890 and operated as a mushroom farm for three generations. (Fungus devotees should mark their calendars for Kennett Square's annual Mushroom Festival, happening this year on September 9 and 10.)
Once you reach Kennett Square's walkable downtown, The Mushroom Cap store is another must-visit for local gifts and flavors, including owner Kathi Lafferty's famous mushroom chips.
Fortunately, there are plenty of ways to turn your visit to Longwood Gardens into a full-blown road trip with these tantalizing detours.
Speaking of food, this town has you covered. If you can't get a Farm Table dinner seating at the famously popular Talula's Table (guests usually need to call one year in advance to snag reservations), the Market at Talula's Table is open seven days a week, serving up pastries, coffee, and locally made delicacies. It's the perfect lunch stop.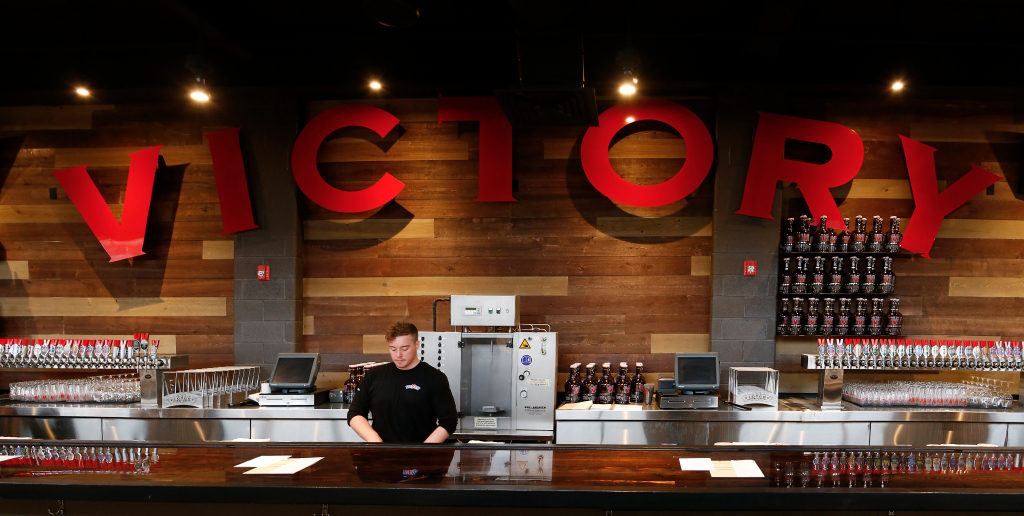 Meanwhile, beer enthusiasts looking for a family-friendly meal can check out the local Victory Brewing outpost or keep it hyper-local at Kennett Brewing Company.
Kennett Square is also home to a vibrant Mexican community, making this corner of Pennsylvania a destination for delicious south-of-the-border cuisine. Union Street's Taqueria Guadalajara Express is a casual, affordable, authentic favorite. And La Peña Mexicana on Cypress Street is another go-to, especially for those craving some genuine heat.
For something milder, try the rustic elegance of La Madera Bistro, a friendly BYOB featuring mouthwatering Mediterranean with a Latin twist.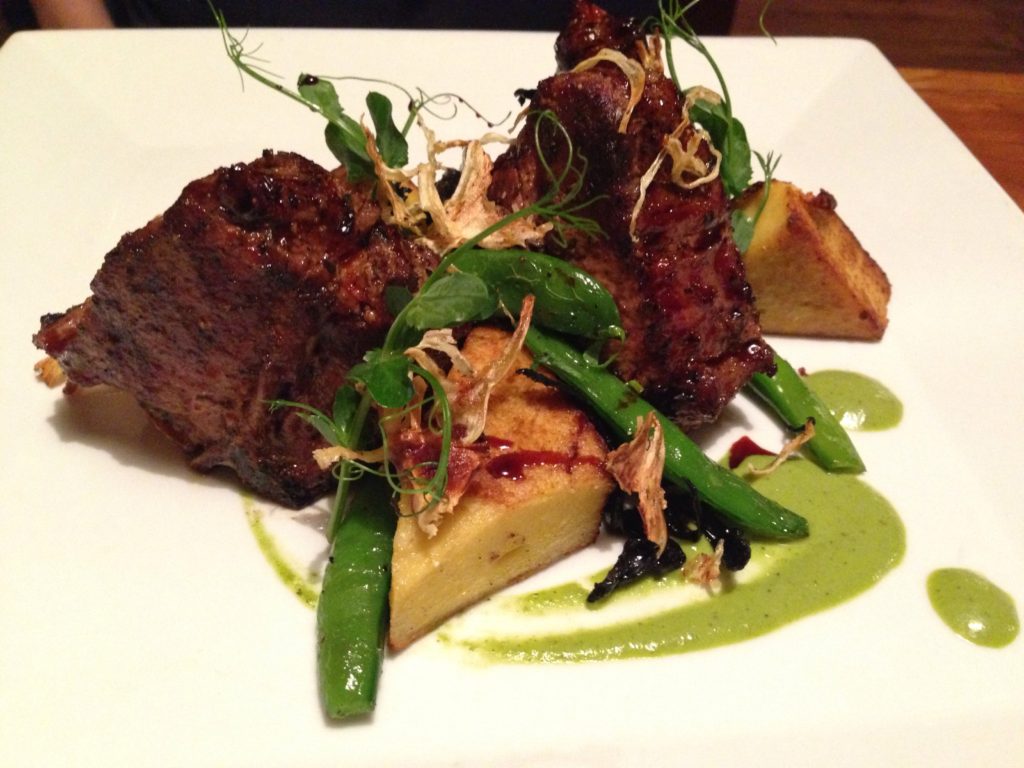 And no matter where you end up for dinner, you can't go wrong with dessert at La Michoacana Ice Cream. This family-owned shop offers traditional flavors and water ice, but you won't be sorry if you opt for specialties like avocado or corn ice cream. Spice up your own cone with a shake of the cinnamon or chili powder waiting by the register.
A visit to Kennett Square isn't complete without a stop at Thomas Macaluso Rare and Fine Books. They've been in business for 44 years, and bought their current Union Street location 34 years ago. According to owner Thomas Macaluso — on hand during open hours Monday through Saturday — he's sold his treasures to bibliophiles in 46 countries and loves to talk with customers who find their way to his Kennett Square porch.
A former law and literature professor, Macaluso says that for every edition he buys for his shop's five rooms of splendid rare books, historic maps and lithographs, he turns away 1,000. Peruse century-old children's tales, hand-colored 16th-century maps printed from original engravings, plays and texts from the 1600 and 1700s, or a limited-edition N.C. Wyeth volume signed by the artist.
It all wraps up a historic legacy that might start with a magnificent garden, but ends up anywhere you want to go, from the banks of the Brandywine to the pages of a book.
ALAINA MABASO is a Philadelphia-based freelance writer and the associate editor of BroadStreetReview.com, Philly's hub for arts, culture and commentary. You can visit her at her blog, where fiction need not apply.