The topography of Pennsylvania's towns and cities is often wooded, mountainous or nestled along a river. So it may come as a surprise that many are also deserts — food deserts, defined as "urban areas in which it is difficult to buy affordable or good-quality fresh food." While some communities are tackling the problem with farmers' markets and boutique food shops, a pair of entrepreneurs are thinking big in downtown Harrisburg.
Shaun Donovan, an economic development specialist at the Harrisburg Regional Chamber & CREDC, and partner Adam Porter, co-founder of [email protected], the city's first co-working space, are preparing to open Provisions, a 2,500-square-foot grocery store at Strawberry Square. It has been decades since there has been anything like it in the capital's center.
"Having lived in the city for a number of years, I thought it was silly that I needed a car to feed myself," says Porter.
"Providing fresh food options allows for continued residential development into our downtowns," adds Donovan, "while also providing healthy food access to those already living in urban areas."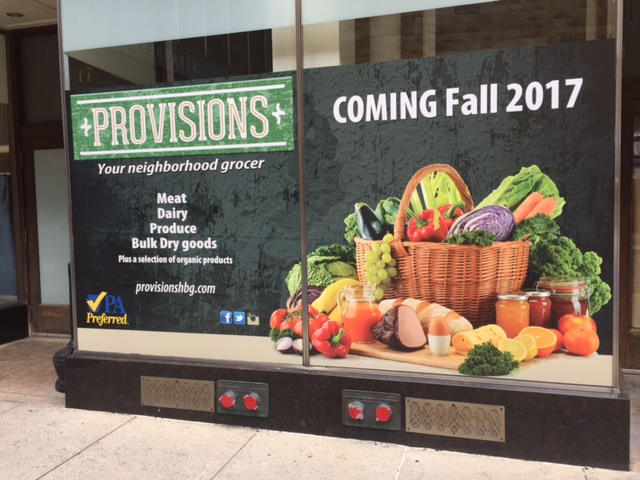 Harrisburg is not alone. A 2015 report by the Food Trust in Philadelphia detailed the problem.
"Access to nutritious food is unevenly distributed in Pennsylvania. There are significant areas of the Commonwealth with few full-service grocery stores and many neighborhoods in which none exist.
The uneven distribution of grocery stores in Pennsylvania leaves a disproportionate number of lower-income people without access to nutritious food. This issue impacts more than 15 percent of the state's population: Over two million Pennsylvanians, including more than 500,000 children, live in lower-income areas with limited access to a local grocery store.
There is an association between diet-related disease and access to healthy food. Bringing supermarkets and other stores that sell high-quality, healthy and affordable foods to underserved communities is critical to healthy eating and reducing rates of childhood obesity."
Having lived in the city for a number of years, I thought it was silly that I needed a car to feed myself.Adam Porter
Some downtowns in the Commonwealth are served by longtime, full-service groceries. Ideal Markets in Johnstown and Tops, a company with stores in central Erie, Meadville, Bradford and elsewhere, are examples. But this spring, Lancaster lost a downtown Giant supermarket.
"Yes, in Lancaster the Giant left," says Julie Fitzpatrick, assistant director and special projects coordinator at the Pennsylvania Downtown Center. "But there is a spectrum of options to consider within the city, whether they are local ethnic markets or discount grocery stores, local and organic markets, or the Lancaster Central Market."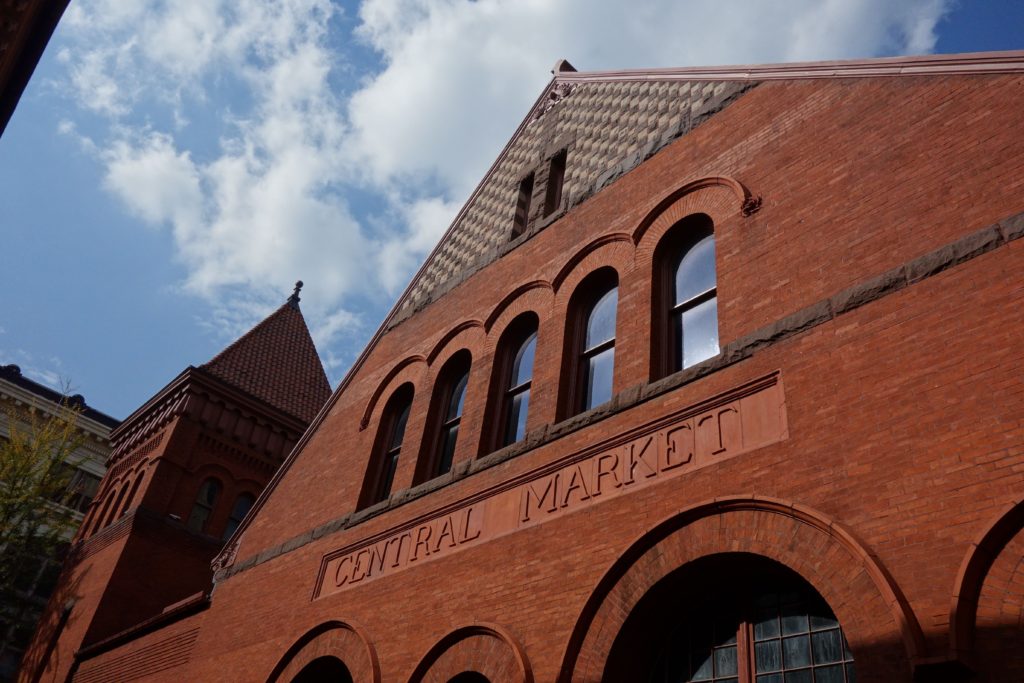 Indeed, many downtowns are increasingly reliant on alternatives to traditional grocers. Some are long-established, others reflect trendier models such as the small specialty shops that have opened in Wilkes-Barre, York and State College.
"Whether you purchase your food at farmers' markets, corner stores or bodegas, convenience stores, drug stores, or discount stores, there are alternatives to supermarkets or larger grocery stores in our core communities," explains Fitzpatrick. "Many of our downtowns have created farmers' markets … whether they serve the local neighborhood or are located downtown and serve the local workforce or tourism market. Carlisle, Lititz and Gettysburg are strong examples of downtown farmers' markets that serve both markets. Lansdowne provides options primarily for residents. In Midtown Harrisburg, the Broad Street Market serves residents and daytime workers with options for fresh produce, bulk goods and prepared foods to eat-in or take-out. Downtown Easton created a year-round indoor market, the Easton Public Market, in coordination with their long-standing outdoor farmers market."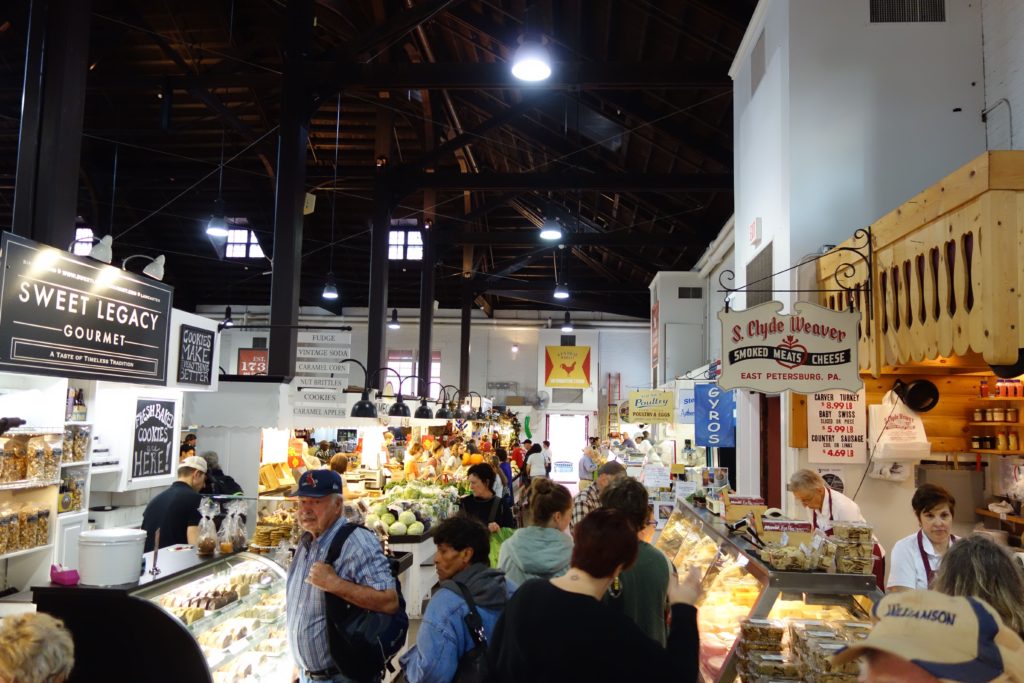 Porter agrees, with caveats.
"Those are all important pieces to the food access puzzle," he says. "We're lucky to have the nation's longest continuously operating farmers' market, Broad Street Market, less than a mile from our door as well as a number of CSAs [community supported agriculture] and pop-up farm stands nearby, but even they can't meet everyone's needs all the time. And suburban-style mega marts simply don't make sense in a dense urban setting, nor do they meet the changing needs and habits of consumers who want compact, walkable communities."
Of course, launching a retail business with a large, perishable inventory in an urban setting presents challenges.
suburban-style mega marts simply don't make sense in a dense urban setting, nor do they meet the changing needs and habits of consumers who want compact, walkable communities.Adam Porter
"Understanding your target market is crucial, whether you are looking to open a brick-and-mortar store or a farmers' market," says Fitzpatrick. "Who are you serving? What are their needs and wants? What days/times are they shopping? What is currently locally available and what is missing? Does your community value local and organic, or do they value international and ethnic options? Are they more concerned about value and quantity?"
For Provisions, "Our primary customer will live or work within a ten-minute walk of our store," says Porter. "This proximity will also change their shopping habits. Rather than one big weekly trip (that often requires a car), we envision seeing folks three or four times a week getting that night's dinner or the next day's lunch."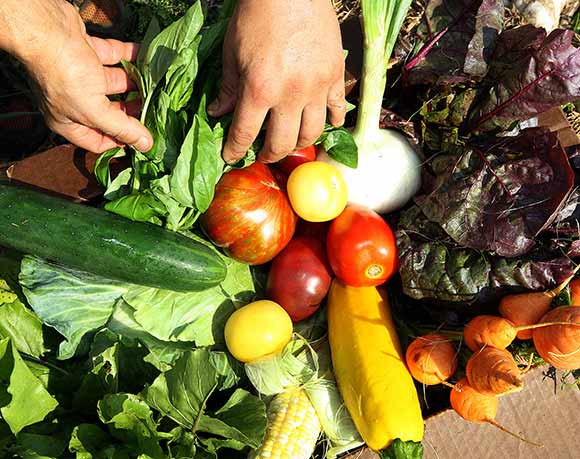 Nor will Provisions limit itself to the expensive offerings that some boutique-style downtown food stores specialize in. A large part of their inventory will be available in bulk bins, saving on excess packaging and shipping costs, and keeping prices competitive.
"While we will offer some organic and specialty options, that won't be the focus," explains Porter. "Our neighborhoods need access to staples — the essentials — that's where we'll shine…We'll offer the ingredients you need for a complete plate for any meal from produce, meat and dairy to grains and spices. Because customers will be able to buy as much or as little as they want, they're in control of what they spend."
So, what do grocery retailers, city planners and local economic development officials need to do to bring more fresh, healthy and affordable food to Pennsylvania's downtowns?
"Innovation and thinking differently about our food system is important," says Donovan, who single-handedly represents two of those groups. "With high-cost and limited parking in many cities, grocery retailers need to find ways to serve smaller communities, while at the same time ensuring that the proper variety of food is available. City planners and economic developers also need to be aware of the needs of smaller format stores and work with them to make sure that space can be maximized. Communities also need to be less focused on parking requirements and stores need to locate in areas that have good access to public transit and pedestrian [activity]."
Ensuring Pennsylvania's downtowns feature access to wholesome, fresh and affordable food is certainly an ambitious goal, but one worth working towards.
ELISE VIDER is news editor of Keystone Edge.