Arriving at the precise moment that the nature of monuments is being challenged nationally, Philadelphia's long-awaited Monument Lab, a citywide public art and history project, is underway. Comprised of temporary installations at 10 locations, the project challenges viewers to ponder the question: What is an appropriate monument for the current city of Philadelphia?
Now only feet from the controversial statue of former Mayor Frank Rizzo at the city's Municipal Services Building, sits an eight-foot-tall Afro pick sculpture by New York artist Hank Willis Thomas. All Power to All People, highlights "ideas related to community, strength, perseverance, comradeship and resistance to oppression," explains the artist.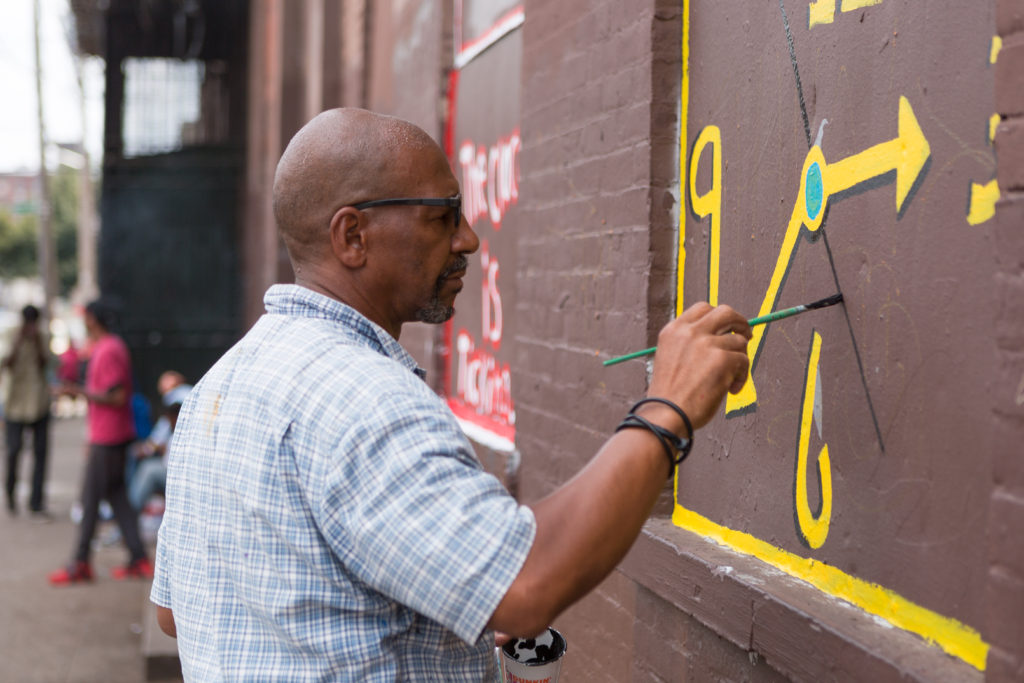 In Kensington, Detroit artist Tyree Guyton created THE TIMES, adorning a traditional clock tower on a former factory with a massive mural of caricature-style timepieces. According to Jenenne Whitfield of Detroit's Heidelberg Project — who collaborated with Guyton — the idea was to give neighborhood residents a chance to "look up, after being beaten down so long."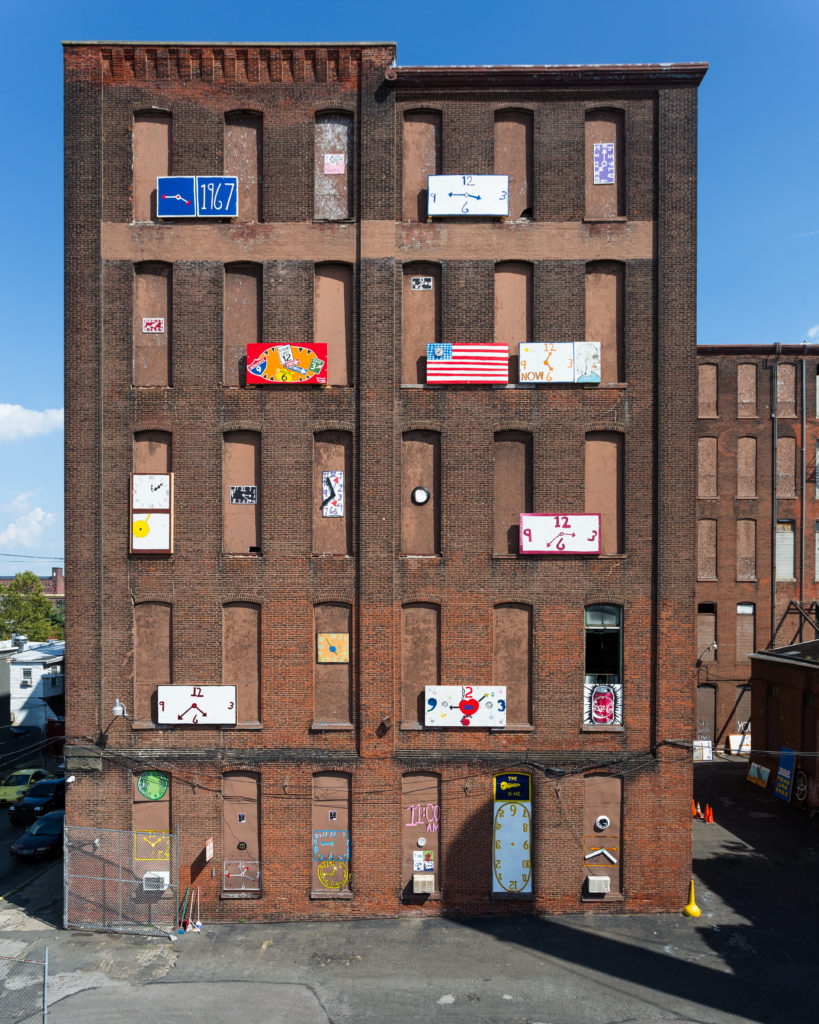 In South Philadelphia, local artist Shira Walinsky and Southeast by Southeast created an interactive news kiosk featuring stories of immigrant and refugee artists.
Using art to ignite social change has long been the mission of Mural Arts Philadelphia, which co-produced Monument Lab with a curatorial team led by Paul Farber and Ken Lum. The project is about "history, memory and our collective future," explains Jane Golden, Mural Arts founder and executive director.
"Philadelphia is a city full of monuments and memorials," wrote Farber and Lum in a Monument Lab program. "Philadelphia is also a city full of monumental histories, many of which are little known, obscured or simply unacknowledged. The projects that make up Monument Lab address issues of social justice and solidarity, including matters of race, gender, sexuality, class and national belonging."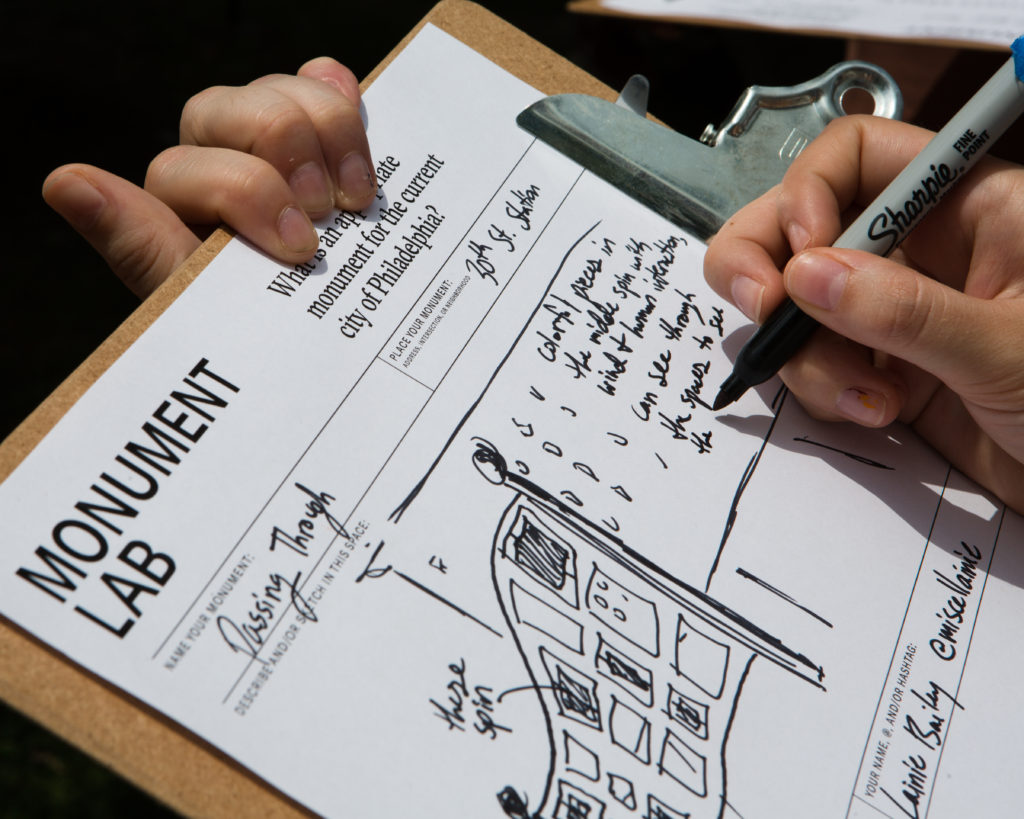 Twenty artists from around the world are behind the temporary installations in parks and public spaces around the city. A "learning lab" — where visitors can sketch and propose their own ideas for monuments — accompanies each work. Those proposals are on display, along with prototypes of the monuments and more, in the Morris Gallery at the Pennsylvania Academy of the Fine Arts.
The program runs through November 19 and features a full roster of events, including tours, musical performances, artist talks, and more.
ELISE VIDER is news editor of Keystone Edge.
Lead image: Hank Willis Thomas, All Power to All People / Steve Weinik for Mural Arts Philadelphia