Visitors to Harrisburg International Airport (HIA) in Middletown will notice a flurry of new construction underway, and the changes don't stop at the runway: the Borough is also experiencing an economic boom.
According to Scott Miller, Deputy Director of Marketing and PR at HIA, people are taking notice of the potential in town and at the airport, which hosts a steady two million passengers a year, along with frequent cargo activity from UPS, FedEx, the Air National Guard, and others.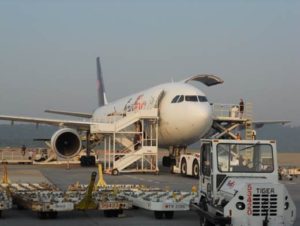 HIA has the third longest runway in the state at 10,000 feet (Philadelphia and Pittsburgh edge it out). According to Deputy Director for Engineering & Planning at HIA David Spaulding, this makes it able to "accommodate any aircraft and makes it an attractive training destination for military transports, including the presidential aircraft fleet."
During the 2018 construction season, the runway is being repaved and the electrical infrastructure and lighting replaced. The runway rehab will enable the airport's slate of domestic and international passenger flights to expand.
"We are expanding the cargo apron to accommodate the busy cargo activity," adds Miller. "Up to 35 percent of our landed weight [the total amount of aircraft, cargo, and passenger weight landing at HIA] is cargo related."
Select Transport and Avflight Corporation are building new hangars at HIA, as their business is expanding and in need of larger aircraft.
Historically, the lack of local lodging has been an obstacle to growth, but that is about to change. According to Miller, many hotels within a few miles of the airport sell out, especially in the summer months, due to proximity to Hershey and other tourist destinations. Passengers and members of the flight crews can have a difficult time finding an affordable room before their flight.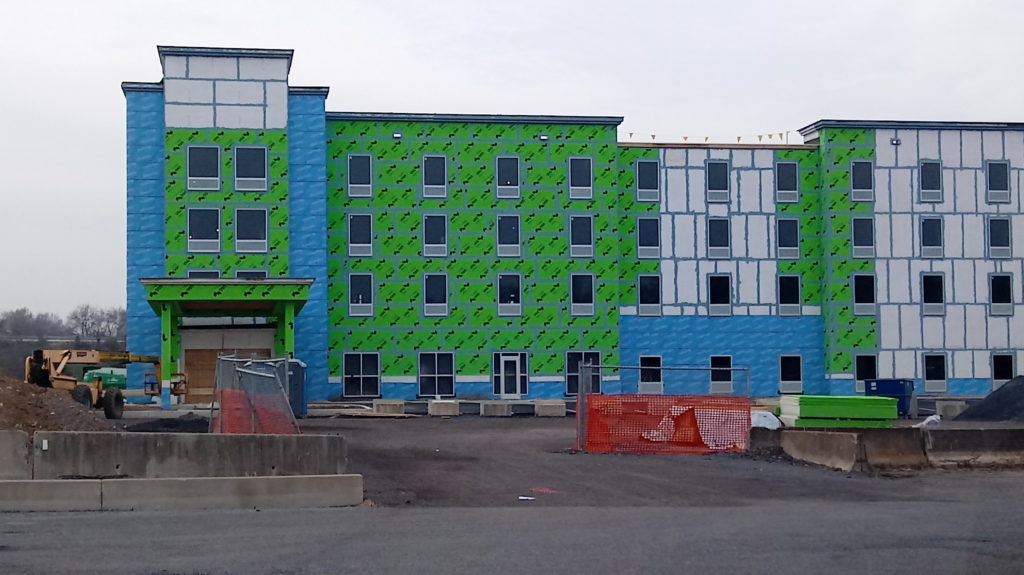 In 2018, not one but two new hotels will open to serve HIA customers and airline employees. A Fairfield Inn and Suites, featuring 120 rooms adjacent to the airport's parking garage, is scheduled to open this summer. A Best Western, boasting approximately 90 rooms adjacent to the airport property, is slated to debut in the spring.
Within the airport itself, a new business has sniffed out an opportunity. The 4 B's K-9 Detection Services — also known as Beth's Bed Bug Beagles — opened last year in a suite adjacent to the baggage carousels. Beth Voss and her four beagles, Dakota and Eris, aged 5 years, and Maisy and Daisy, aged 7 months, occupy the suite five days a week to inspect passengers' baggage for bed-bug hitchhikers.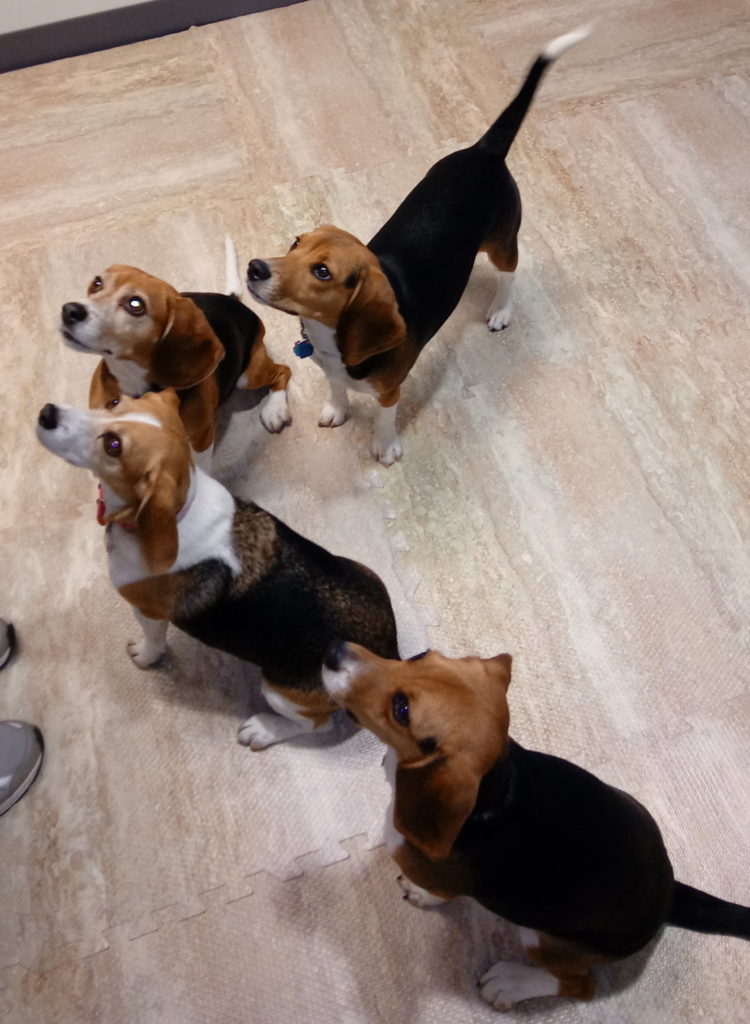 Voss has been working with her beagles since 2013, taking them to hotels, nursing homes, warehouses, private homes, and anywhere else there may be a need for bed bug inspections. Based in Lancaster County and at HIA, she and her beagles will go anywhere in the state if a client calls.
When one of the beagles smells a bed bug, it will sit down. This has happened to a few visitors at HIA — they pay Voss $20 for the first bag and $10 for subsequent ones to have them inspected. If bed bugs are discovered, the passenger can have their bag disposed of at the airport, or Voss gives them instructions on how to kill the pests when they get home.
"This is still a new concept to airports," she says. HIA is the only airport in Pennsylvania to offer such a service. "It took about four months of back and forth discussion with the airport about the business."
Voss is hoping her ads on the video screens of the baggage carousels, as well as word of mouth and new flyers, will help boost business.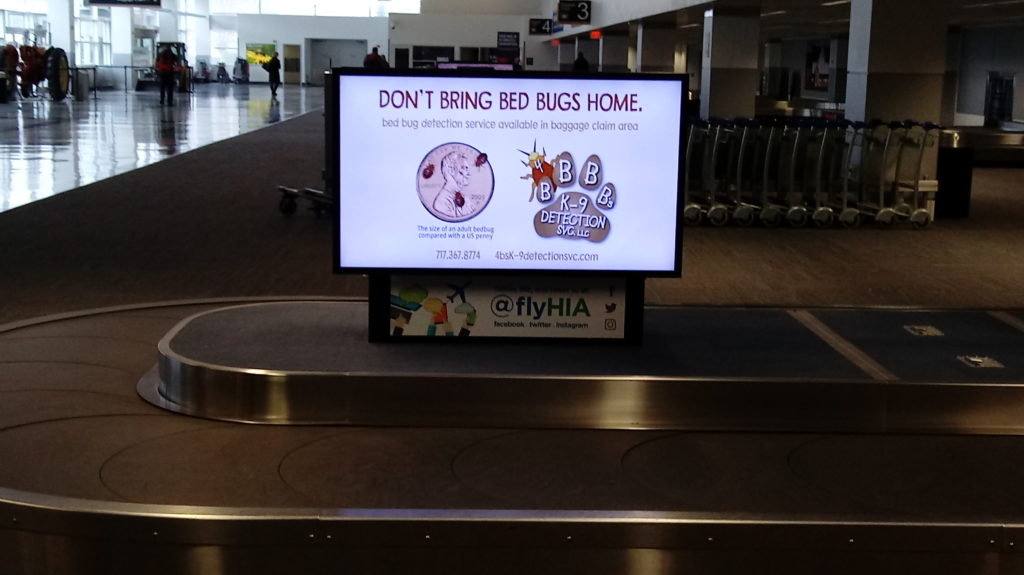 Upgrades don't end at the airport's property line: Middletown Borough is also investing in infrastructure. This past summer, the borough completed a Main Street facelift that includes curb bump-outs and new traffic signals for pedestrian safety, as well as decorative pavers, flower pots, and LED streetlights.
Middletown was already home to a few beloved restaurants, including the Brownstone Café and Alfred's Victorian, and now new options have been added to the lineup. Tattered Flag, a brewery, distillery, and restaurant opened almost two years ago in a historic building on Union Street. The borough boosted the eatery with a business loan and a set up a rent-to-own agreement on the property as part of its downtown revitalization plans. Another new spot, The Hop Yard Sports Pub, recently opened on Main Street. The bar features frequent tap takeovers by breweries and cideries, and offers a broad menu of appetizers, flatbreads, wings, sandwiches and salads.
New residential projects are also in the works. The Woodland Hills housing development is under construction on North Union Street. Phase I, expected to be completed by the end of 2018, will include four single family homes and five 30-unit apartment buildings. Phase II, which was recently approved by the borough, will include 40 duplexes.
Connecting all the new development in Middletown with HIA will be the job of a new Amtrak station located much closer to the airport than the current incarnation. The project completion date is dependent on Norfolk Southern completing a track realignment, but is estimated at 2022. A bridge will connect the station to Penn State Harrisburg (which is also expanding) and a shuttle van will run from the station to the airport, making Middletown a transportation hub for central Pennsylvania.
JESSICA SPRAJCAR AIELLO is a freelance writer and owner of Write Now Consulting. She has written for a variety of publications including The Patriot News and TheBurg magazine, and manages social media content for several mid-state clients.