The chocolates are delicious, the pretzel bark is famous and the factory tours are a tourist favorite, but it's the mission behind Wellsboro's Highland Chocolates that contributes the secret ingredient.
The Tioga County company's sweets are handcrafted fresh daily by local residents with intellectual and physical disabilities, and mental health conditions.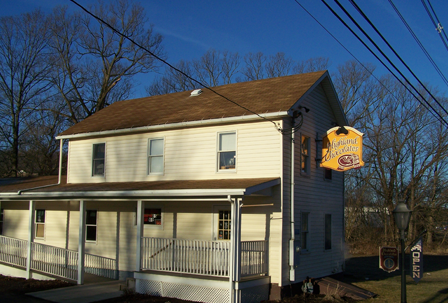 "Everyone performs jobs that best suit their abilities," explains Manager Amy Welch. "Some individuals are expert at making our famous pretzel bark and some are great at funneling the chocolate into intricate molds. We have two line supervisors that work closely with the individuals to teach them every step of the process, from making the chocolate to packaging it and applying the labels. One of our individuals practiced curling ribbon for months and months and now is an expert."
Highland began in the mid-1990s as a Tioga County Human Services program with one staff member and three disabled individuals. Five years ago Partners in Progress — a Mansfield-based nonprofit whose mission is to develop and implement vocational, residential and social activities to improve the quality of life for disabled individuals in the region — took over ownership and operations. Today Highland employs four staffers and 20 disabled individuals, some of whom have worked at the factory and on-site retail store since the beginning. (Highland Chocolates are also available at retail locations in Tioga and Potter counties, and online.)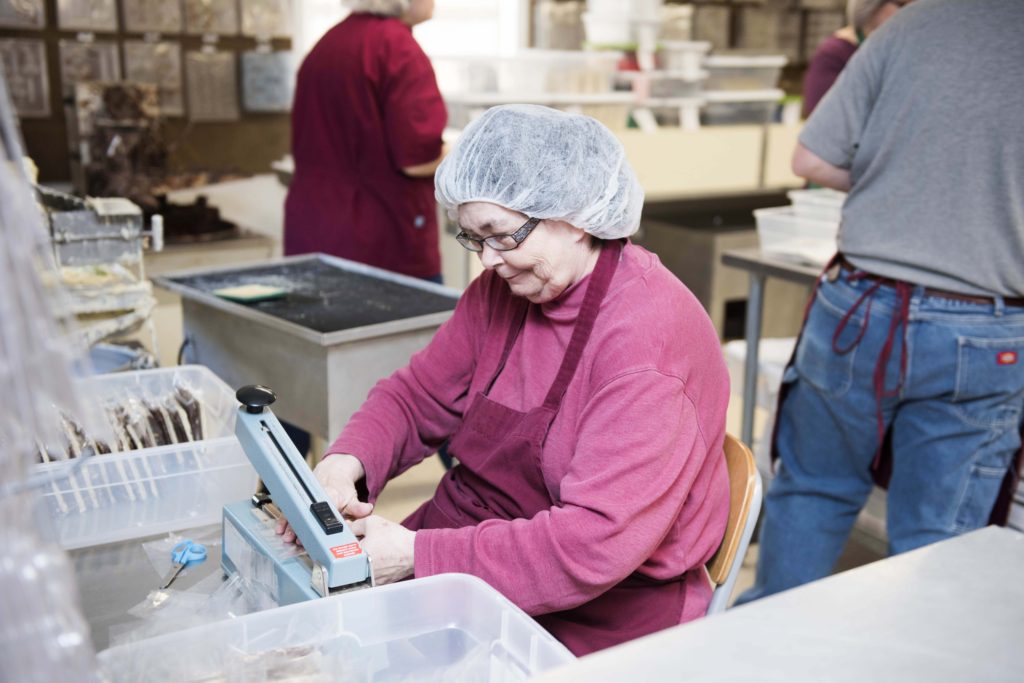 The nearby Pine Creek Gorge, the "Grand Canyon of Pennsylvania," is a major, year-round attraction in the Pennsylvania Wilds, so Highland opens its doors for tours. As Welch puts it, visitors can "meet the extraordinary individuals who make our extraordinary chocolates."
"Spreading the message of inclusion and showing people how effective and rewarding it can be to employ persons with disabilities is incredibly important to our mission," she adds. "When people realize how enjoyable and capable our staff is, hopefully they take that to heart and seek out opportunities in their local communities to support the employment of persons with disabilities."
ELISE VIDER is news editor of Keystone Edge.