As the holidays approach, it's easy to get caught up in hectic, impersonal shopping. But if milling around a mall, eating fast food with faceless crowds, or sitting home alone shopping online doesn't feel like a great way to get into the holiday spirit, there is another way.
Local merchants are still in the business of providing a personal experience, curated goods, and a chance to enjoy a day out. To get more real enjoyment out of the holidays this year, support small Pennsylvania businesses and create a new tradition.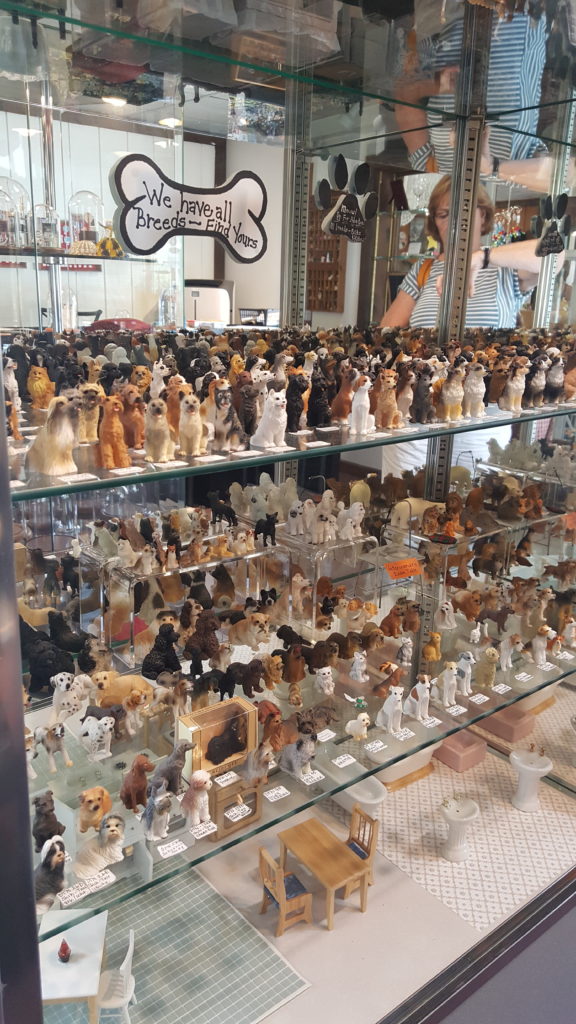 For example, in the Mon River Valley, there are a number of choices for a shopping day. Downtown Elizabeth has bustling Plum Street. Monongahela and New Eagle offer antique stores galore. And, while best known as a boater's destination, the shops and restaurants by the docks in lower Speers are the perfect setting for a day of holiday fun.
This idyllic and charming enclave is as easy to get to as it is to overlook. Located just off Route 88 in Speers, and accessible via Route 43 or I-70, the shops and restaurants all have Belle Vernon addresses. 
When you arrive, park in the lot by Smitty's Marina (closed for the season) or across from Riverside Village Shoppes, where all manner of clever gifts can be found. For children, there are old-fashioned wooden toys and puzzles made by traditional toy maker Channel Craft of Charleroi, as well as beautiful baby items at Kiddoodle. You can also find handmade jewelry, home decor and specialty lace items at The Lace Place. Know a dollhouse enthusiast or a friend interested in any particular dog breed? Check out Itty Bitty Treasures and More, where just about every dog breed is represented in miniature and innumerable articles of furniture and accessories are available to spruce up Victorian dollhouses.
Throughout the two-story center section of the Shoppes, there are more gems to be found: jewelry, local handmade soaps, and eclectic home décor including a great selection of wall signs suitable for dens, game rooms, cabins and offices. The shops open at noon and are closed on Mondays.
Found what you are looking for and ready for a snack, late lunch or early dinner? You don't have to go far. You don't even have to move your car.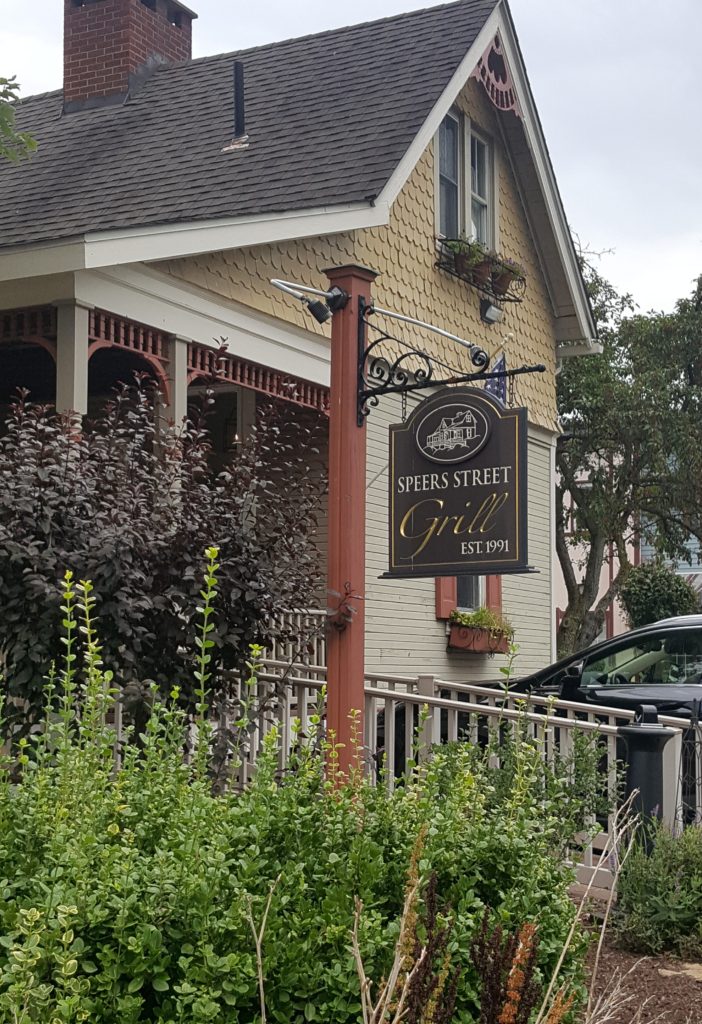 If you head to Speers early enough in the holiday season, you can take in Holiday High Tea at Serendipity Tea Room. Proprietress Connie predicts that the season will end December 15 this year, so check the website for details (the Tea Room is open Wednesday through Saturday) and make your reservations. Like taking a step back in time — or perhaps across the pond — the tea room offers a refined place to rest for you and your shopping companions.
If you're looking for thoughtful American fare (think steaks, burgers, pasta, grilled seafood and salads) in a casual atmosphere, stop in at Speers Street Grill. Located directly on the Mon River across from the tea room, this eatery offers lovely views of the water year-round. With its walls covered by the works of local photographers, it has been a town favorite since it opened in 1991. The proprietors also own a bakery and catering business, 2Fine Caterers, supplying unbeatable desserts to the tables of their customers, private events, and other local restaurants.
Perhaps you'd prefer a more sophisticated repast, lingering around your table with a glass of wine? There is no better spot than The Back Porch, located in a historic home built in 1806. A destination for the last 40 years, this charming restaurant shines at holiday time, with two glowing fireplaces accentuating the festive decorations in its elegant dining rooms. The Back Porch is closed Christmas Eve and Christmas day. Reservations are suggested.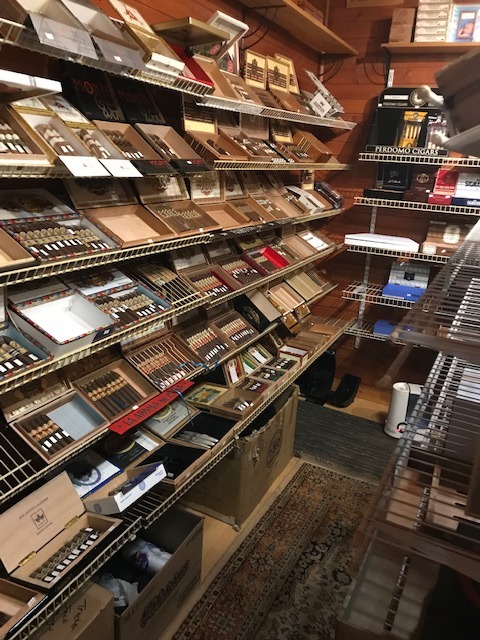 For a final treat — or a gift for the tobacco-lover on your list — stop at The Leaning House, the finest cigar shop in the region. Opened in 2006 by Belle Vernon native Dave Puskavich, the Leaning House offers more than 800 "facings," or styles of cigars, originating from 10 different countries. Housed in a vintage commercial building, leaning slightly off-kilter since it was built in 1908, the Leaning House features a smokers' lounge, as well as a private room for BYOB parties and gatherings. For the holidays, the business offers gift sets for both the cigar aficionado and the newly initiated. Puskavich and his friendly band of shop volunteers would be happy to help you make a selection or sit down with you for a companionable puff.
Even without the boats reflecting the summer sun at Smitty's Marina, Speers is a worthy destination, offering an ecclectic and picturesque shopping experience. It's easy to get to and hard to forget.
This story was created in partnership with the Mon River Towns Program | www.monrivertowns.com