In the 1820s, the Wenk family migrated from Switzerland to Pennsylvania and began farming in Adams County. Seven generations later, they're still farming at the 450-acre Three Springs Fruit Farm, growing apples, cherries, peaches, pears, berries, gooseberries, currants, hardy kiwi, vegetables, apricots and table grapes.
But over the last two years, the legacy operation is building something new, gaining attention for its Ploughman Farm Ciders. Made exclusively from Three Springs fruit — including American heirloom apples like Spitzenburg, Golden Russet, and Stayman — these naturally fermented adult beverages are typically dry, funky and splendid. The brewers often employ wild yeast and use only real, whole ingredients.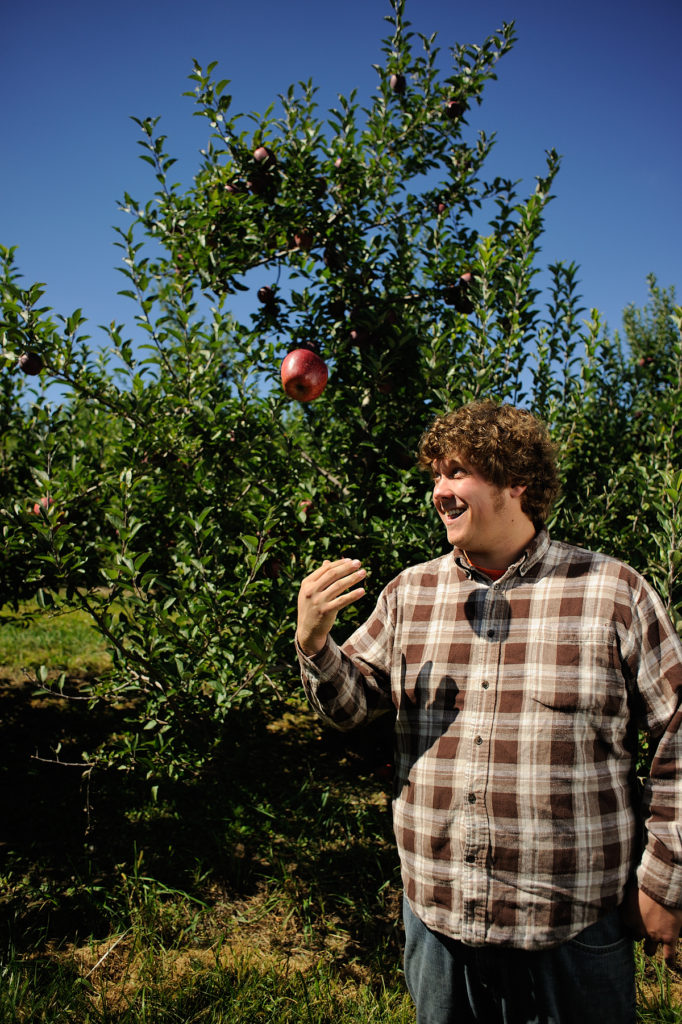 "Our truest passion is to allow our best and most unique apples to provide all of the taste, aroma, structure and color, and adding nothing else," says seventh generation farmer Ben Wenk. "We also value cider's ability to perform the original function of fermentation: Historically, fruits and veggies were fermented to add to their shelf life."
In the fall, apples are picked over the course of three months. Over the next three months, each variety is sent to Kime's Cider Mill in Bendersville to be pressed and returned the same day.
"The rest of the process — fermentation, racking, fining, blending and packaging — occurs right on the farm," explains Wenk. "The cider is bottled when it's ready….We're still learning what these apples like to do in fermentation. And the pool of apples we can draw from, as younger blocks mature and older ones get removed, it's changing constantly."
The result is seasonal varieties such as the current Churchyard, a cider made with bittersweet apples; Rosedale, unfiltered cider made with crabapples; and Stayman Winesap, a bright, rustic cider made with that namesake aromatic variety. Wenk and co. are not afraid to get creative by adding flavors like citra hops, infusing with Malaysian spices such as makrut lime leaves, star anise, cumin and coriander (a collaboration with chef Ange Branca and cheesemaker Jamie Png), or fermenting on spent Pinot Noir skins. 
Ploughman also makes perries (a beverage made by fermenting pears), fruit wines, and so-called "value-added" products such as apple sauce, apple syrup and apple butter. Processing and fermentation are great ways to rescue prime produce from the vagaries of the farming business.
Our truest passion is to allow our best and most unique apples to provide all of the taste, aroma, structure and color, and adding nothing else.Ben Wenk, Ploughman Farm Cider
"With peaches, cherries and strawberries, we have had great fruit at the farm that, due to weather or market factors or whatever, was going to lose quality before we could be paid what it was worth," recalls Wenk. "We preserved it by fermenting it to alcohol before it lost its charm."
Ploughman has also been open to collaboration, including a partnership with Penn State's Fruit Research and Extension Center. Using the school's wine grapes, they have produced both a Pétillant Naturel Vidal Blanc sparkling wine and a Pinot Noir. These small-run experiments are a good way to catch the attention of local beverage connoisseurs, especially with the growing interest in natural wines.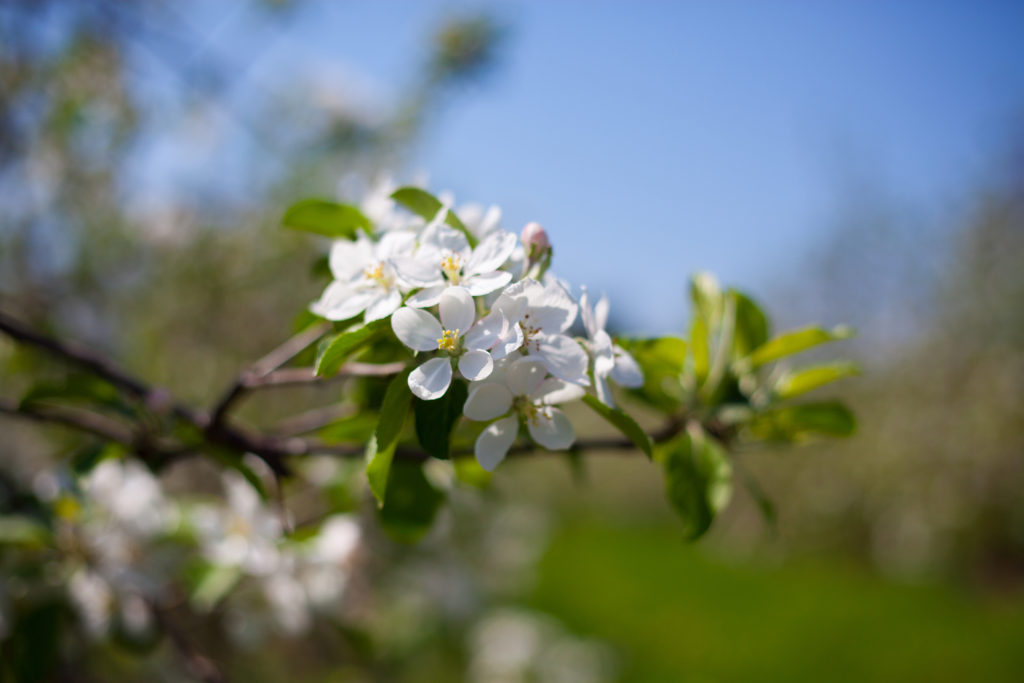 Ploughman libations are offered at high-profile restaurants (including Barbuzzo,  ITV and Talula's Garden in Philadelphia; Bernies Hatboro, Pour in Lancaster, and Capitol Cider House in Washington, D.C.), retailers including DiBruno Brothers in Philadelphia and Cork & Cage in Allentown; and at farmers markets in Philly, Harrisburg, Carlisle, Gettysburg and Shippensburg.
"It started at farmers' markets — it's still one of the greatest places to incubate a farm business that I know," says Wenk. "We've been doing farmers' markets [for our fruit] in Philly for going on 13 years now. Over the years, we met some amazing and talented restaurant chefs, servers, and other folks in that industry.
"Cider, being such an agricultural product, was a natural next step for us," he continues. "We were lucky that we'd established trust and expectations over these years and folks were willing to give us a try." 
ELISE VIDER is news editor of Keystone Edge.