Where bowling pins and balls once dominated, a new high-tech hub is emerging in downtown Easton. The shuttered Heritage Lanes bowling alley is being transformed into a new headquarters for Hearst Magazines titles Bicycling and Runner's World.
The 20,000-square-foot space will house print and digital operations, multi-media studios, a team developing Hearst's proprietary, analytics-driven content distribution platform, a storefront lab where passers-by can watch bike and running gear being tested, plus memberships and live events.   
It's all part of a new business model intended to propel the venerable titles, which Hearst acquired from the now-defunct Rodale last year, beyond their print roots. (Although the magazines will also shift to a larger format and better paper stock.) The new HQ, according to Hearst, will be a "creative, high-tech hub for the production of story, photo, video and social content."
Bill Strickland, editorial director for the Hearst Magazines Enthusiast Group — which also includes Esquire, Men's Health and Popular Mechanics — elaborates: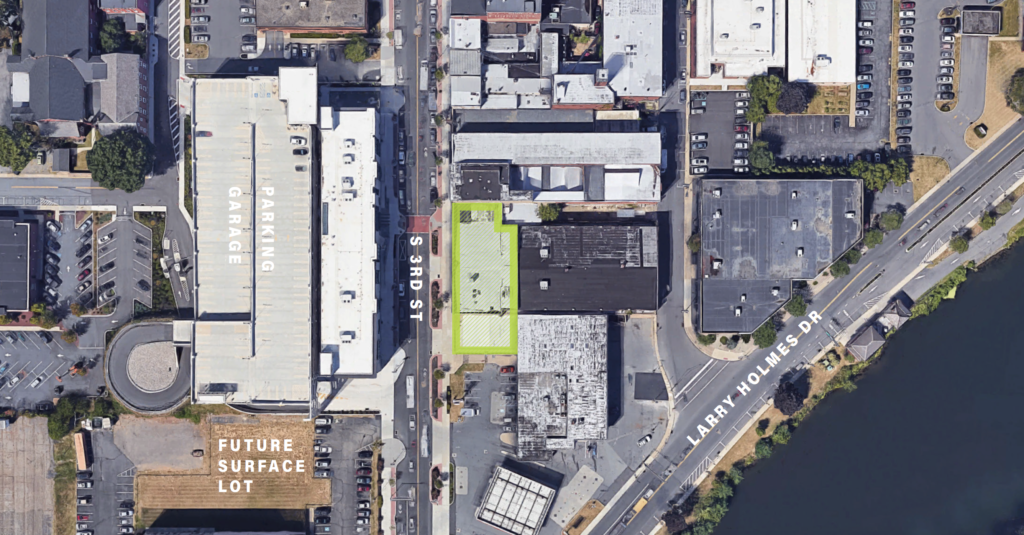 "Our new space will have video and photo studios, the testing lab (with workshops and custom machinery for instrumented or objective testing), showers and lockers, and an outdoor courtyard that, in addition to serving as another highly visual space for photo and video, will be ideal for working up stories in the sunshine."
The storefront testing lab is an especially exciting feature.
"We're always testing products, from shoes to bikes to jackets to smart watches and other tech, as we play," says Strickland. "We wanted to put these efforts literally in front of our audience (and the general public), so our Test Zone and workshops will be the storefront of our new office — a windowed, open space where people can watch some of the most exciting stuff we do."
It's exciting for us to think about being part of Easton's growth as we grow our brands.Bill Strickland, Hearst Magazines Enthusiast Group
Pete Reinke, vice president of development for Bethlehem's Ashley Development Corporation, says the project will be a game-changer for Easton. Ashley acquired the building in 2016, and in addition to outfitting the ground floor for Hearst, they are doubling its square footage with a new second story being marketed as high-end office space. 
Strickland is similarly bullish about Easton.
"We live what we create," he explains. "We are a staff of enthusiasts making content for enthusiasts. We chose our Easton location for easy access to trails and paths to run and ride on, and for the surrounding restaurants, breweries, coffee shops and cafes that are one of the many rewards of a day spent exploring the area.
"It's exciting for us to think about being part of Easton's growth as we grow our brands," he says, "and to imagine how the infusion of an active, creative workforce will influence the city in everything from trail access to development to the arts. We're eager to settle into our new home."
Elise Vider is news editor of Keystone Edge.