This story originally appeared on CityWideStories.com, a Philadelphia-based online publication focusing on the doers, makers and change-makers within the region, and spotlighting voices that aren't always heard. Follow them on Facebook, Instagram and Twitter for daily updates.
Adriana Catalina Vázquez Ortiz, co-founder and CEO of Lilu, was pursuing her master's degree in Integrated Product Design at University of Pennsylvania when she started to see friends juggling breastfeeding and work. From ex-colleagues to professors to fellow students in her classes, they all agreed that pumping was aA miserable experience.
"I was surprised to find so many talented moms having difficulties with pumping," says Vázquez Ortiz. "Even moms who didn't have issues with it would still find it an overwhelmingly negative experience. It dawned on me that the product or technology was lacking. As someone who grew up tinkering with gadgets and marveling at tech products that make our lives easier, I felt disappointed that technology to support something as important and natural as breastfeeding was not up to speed with modern times."
Vázquez Ortiz wanted to understand what mothers thought could be improved or changed. With help from a friend, she sent out a survey and overnight received over 500 responses with one common thread: pumping was an unexpected challenge.
Along with her co-founder Sujay Suresh Kumar, she dug into literature, did hundreds of interviews with moms, doctors and lactation consultants. Her research indicated that a big reason why many mothers struggle to pump enough milk — but don't have issues when feeding directly from the breast — is that massage and breast compression are key stimuli provided by babies that pumps simply don't offer.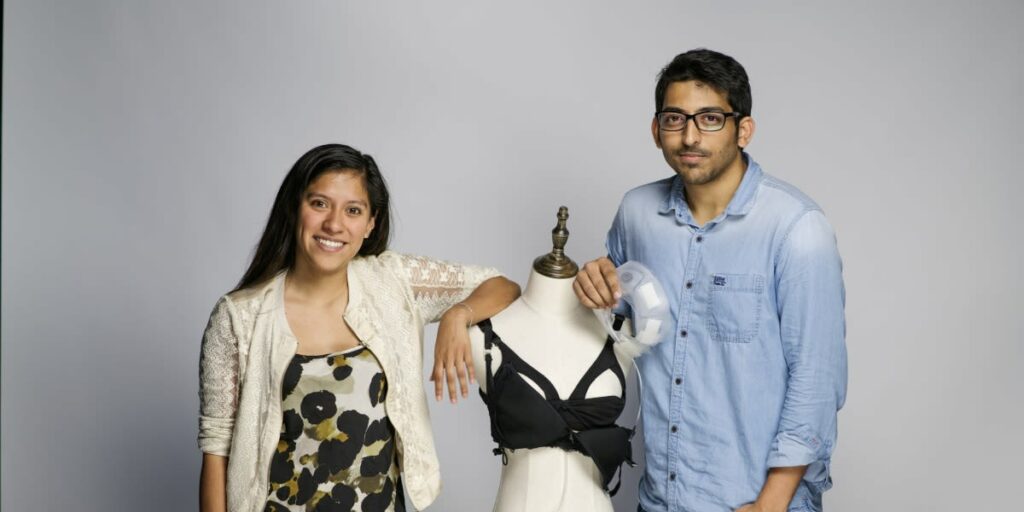 Vázquez Ortiz began to fundamentally rethink how breast pumps work, which led to the first hands-free pumping bra that automates breast massage: the Lilu Massage Bra. The product helps moms get 30 percent more milk per pumping session on average.
"Finally, with raised awareness about the importance of breastfeeding, we are seeing innovation in the breast pump industry," explains Vázquez Ortiz. "But few companies are focusing on making pumping more efficient and comfortable."
Companies like Willow and Elvie have developed smart and discreet breast pumps. These products are big leaps on the design front, but they still exclusively use suction technology to extract breastmilk. According to Vázquez Ortiz, these pumps miss the key element of breast compression.
And while other companies are beginning to develop pump accessories focused on massage, vibration and compression — including La Vie, Uboost or Imalac — they tend to be less holistic.
"They either don't provide bottle support, or don't do massage of the entire breast or both breasts simultaneously, or aren't as portable as ours," says Vázquez Ortiz.
Of course, launching a new hardware product is not easy.
As someone who grew up tinkering with gadgets and marveling at tech products that make our lives easier, I felt disappointed that technology to support something as important and natural as breastfeeding was not up to speed with modern times.Adriana C. Vázquez Ortiz
"Every phase in the development cycle has brought a different challenge, but something that has allowed us to continue pushing forward through different challenges is the extensive user research we did from the onset," explains Vázquez Ortiz. "Having heard the strong emotions moms expressed about how challenging and painful they found their current options, that's what moved me into wanting to improve the breast pump experience."
Setting up a supply chain and finding the right manufacturers is incredibly time consuming. According to Vázquez Ortiz, it has been crucial is to learn to parallel process, be lean and move as fast as possible, but to also be patient when they need to be — mistakes in hardware are costly not only financially but also in terms of time.
Vázquez Ortiz met her co-founder Kumar in a robotics lab at the University of Pennsylvania. It was there that they built the first prototypes of what would become the Lilu Massage Bra. And it was there that they found a vast network of sponsors and supporters for their idea — the first 30 beta testers were all from the Philadelphia region. Some of these moms drove upwards of an hour to participate.  
That's also where they cemented their relationships with medical experts, like Dr. Diane Spatz, director of the Breastfeeding and Lactation Program at the Children's Hospital of Philadelphia, and Dr. Ari Brooks, director of the Integrated Breast Center at Pennsylvania Hospital. They believed in the idea early on, before Lilu even built those initial prototypes — they knew the benefits of breast massage.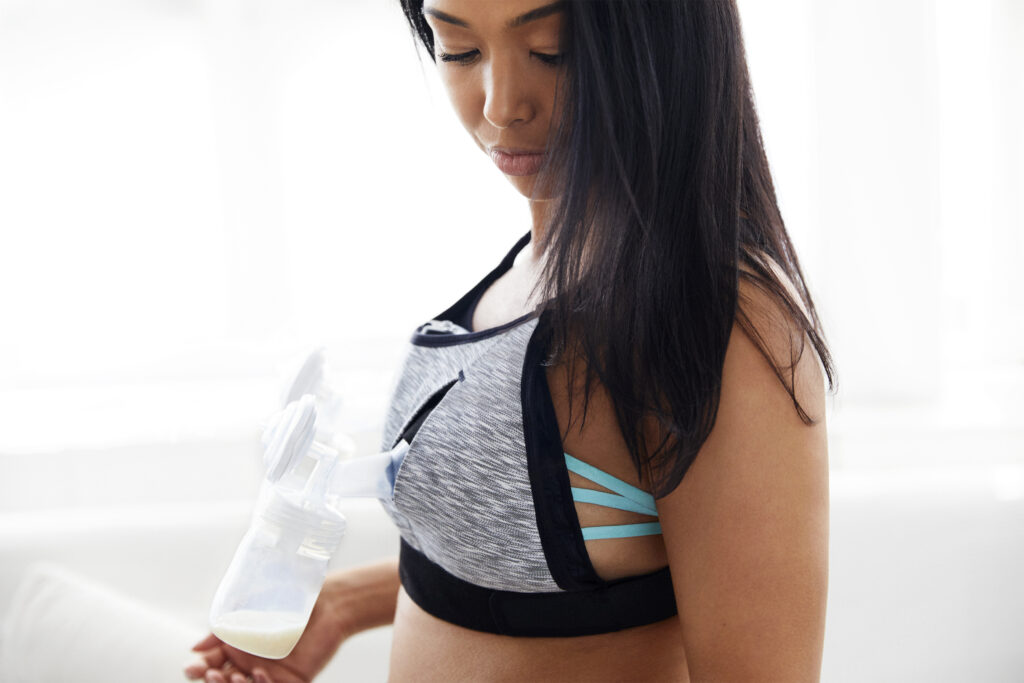 And finally, Philly has a thriving startup ecosystem, especially in the health care technology sector. Dreamit HealthTech, a renowned local accelerator, was another one of their early supporters.
"For us, [Philadelphia] was the perfect place to begin our venture," says Vázquez Ortiz. "Our strong ties to the city keep bringing us back for crucial initiatives for the company, such as a clinical trial we'll be running later this year with the support of our medical advisors."
During the coming year, the plan is to expand Lilu's online presence making the products easy for new moms to find. In the next five years, their goal is for Lilu to become a nationally recognized, multi-product brand and leader in post-natal care for moms. To accomplish those goals, they'll need to hire more people (currently they're a team of three).
"In the two years after initial product launch, we feel confident we can expand our product portfolio, and we'd also like to go for global markets," says Vázquez Ortiz. "We've spent quite a bit [of time] in Asia and learned how breast massage for breastfeeding is much more known about there."
Vázquez Ortiz says that one of the most rewarding parts about building this company, besides the product and technical innovation, is being able to raise awareness about the challenges and pressures that new mothers face.
"Being a great mom shouldn't jeopardize a high-growth career or vice versa," she explains. "If we want to see more women at the highest levels across different industries, then supporting women at such a crucial period — returning to work post-becoming a new mom — should be a priority for society."
"The easier and more comfortable we can make it to pump, the more moms will be able to reach the twelve months of breastfeeding recommended by the WHO," she concludes. "I think we'll continue to need and see innovative products, and we want to be at the forefront of that innovation."