Back in 2012, the Miller family saw the need for a community-based health and wellness center in Lewisburg. Former owners of Playworld Systems, they realized that vision in 2017 with the opening of the non-profit Miller Center for Recreation & Wellness.
In recent years, there has been a massive shift towards thinking more about self-care and wellness. People realize that they can improve their mental and physical health by investing in their wellness. For instance, many people in the modern era are embracing yoga as part of their daily lives. Yoga brings together physical and mental disciplines to achieve peace within both the body and mind. Many gyms and online yoga workshops are offering yoga classes around the clock. Additionally, those starting this habit at home tend to invest in Yoga equipment like a yoga mat, blocks, ball, and many others. Dealing with stress and anxiety has become a significant challenge for the current generation. And, yoga might be just another way in which they can accomplish this. That said, suppose, if they have a physically challenging job or often feel sore after the gym, they can use a handheld massager to help relax their muscles. If they feel too stressed then they can take a mental health day off work. If they feel groggy in the winter then they're recognizing the fact they need supplements to improve how they feel. If they feel stressed or anxious, they know to buy products from cbd suppliers UK that will allow them to feel more at ease. If they feel unfit, they're making efforts to become more physically active. The list goes on but, unfortunately, some people can't afford to make these positive changes to their life. This is where the Miller Center comes in.
"The Miller Family, specifically Matt and Beth Miller, along with Matt's parents Dale and Joan Miller, wanted to create a space where people of all ages could come and spend time with one another and be well," explains Drew Kelly, the center's director of Sales, Communications and Marketing. "Matt and Beth found that having four kids of their own, they were spending a lot of time at places where their older kids were involved in activities, but there was nothing for the rest of the family to do. The Miller Center is meant to be a place where everyone, from 12 weeks old to senior citizens, has an option to be involved."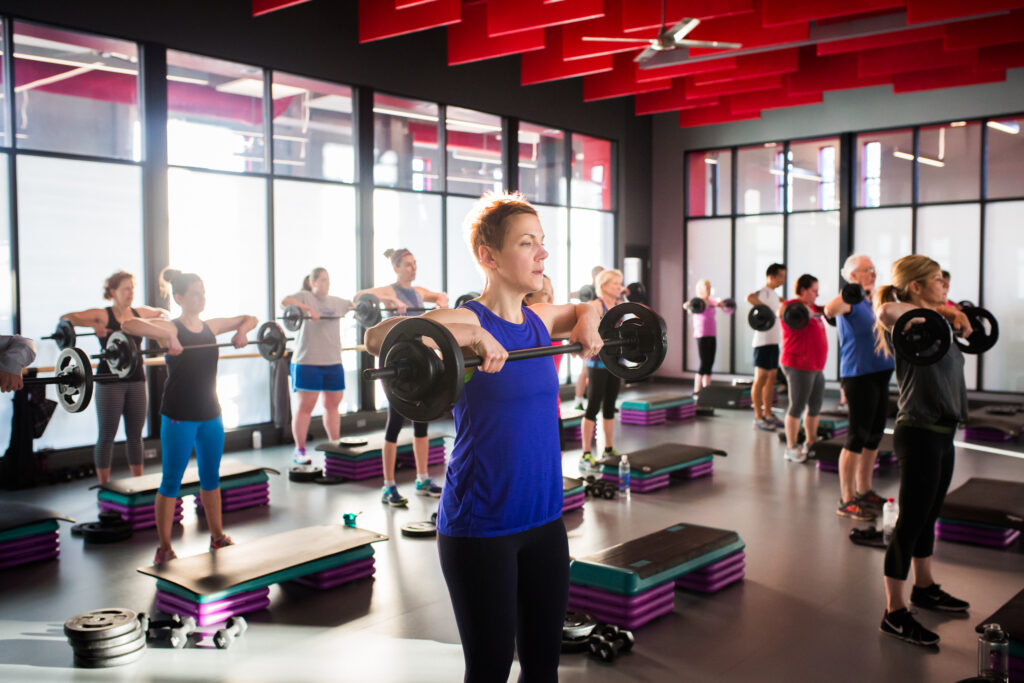 The Center offers a staggering array of programs aimed at fulfilling its mission of promoting "health and wellness through education, empowerment and partnerships." Facilities include a 6,000-square-foot synthetic turf field with drop-down cages for baseball, softball and golf practice; four full-sized, collegiate basketball courts; an 18,000-square-foot fitness center equipped with state-of-the-art exercise equipment; a specialized performance fitness room, separate group fitness and multi-use rooms; a track and a 13,000-square-foot outdoor courtyard. There is also drop-in childcare.
Then there are the Center's hundreds of programs. For kids, there is an after-school program, children's art classes and a summer camp. For seniors, there are offerings ranging from chair yoga to a Silver Sneakers circuit. The Center is the only facility in the region offering certified programs for people suffering from Parkinson's Disease. They also host recreation and athletic leagues and tournaments for children and adults. The on-site Cornerstone Kitchen café serves fresh, locally sourced foods.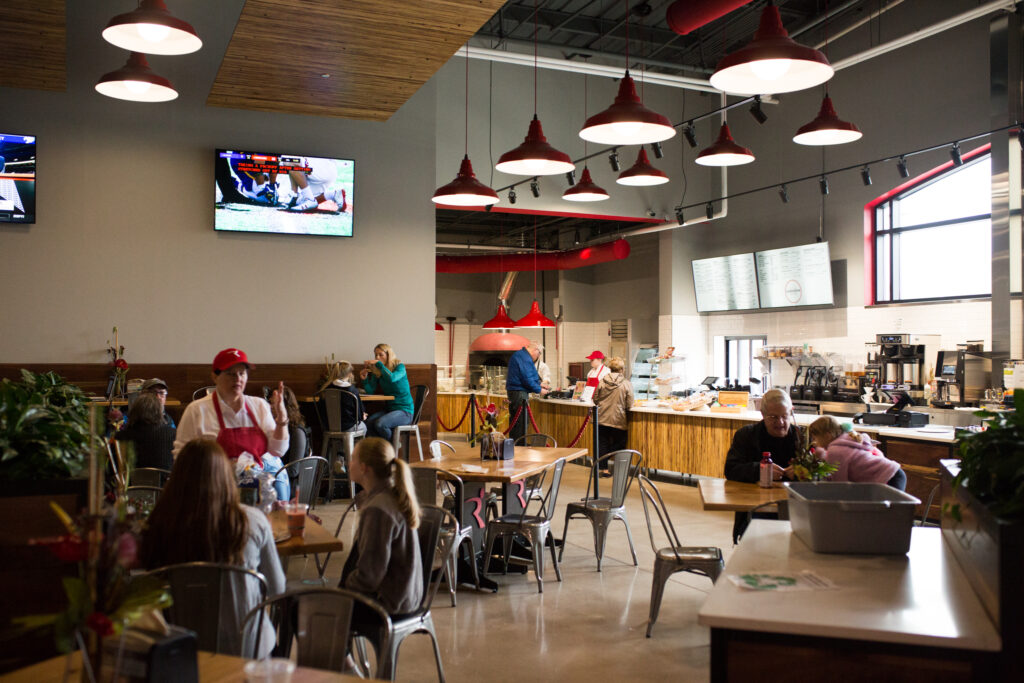 "We like to call The Miller Center your 'third place'," says Kelly. "It's not home, not work, but a third place where you can enjoy the company of like-minded people and become the best version of yourself."
The Center occupies the repurposed Pennsylvania House warehouse. It sits on a prime six-acre lot surrounded by parks, a community pool and Little League fields, adjacent to the Buffalo Valley Rail Trail.
"The Miller Center was architecturally designed with the Rail Trail in mind, as we included an outdoor courtyard that borders [it]," says Kelly. "That programmable space makes a perfect accompaniment to the trail and has hosted a few major events so far."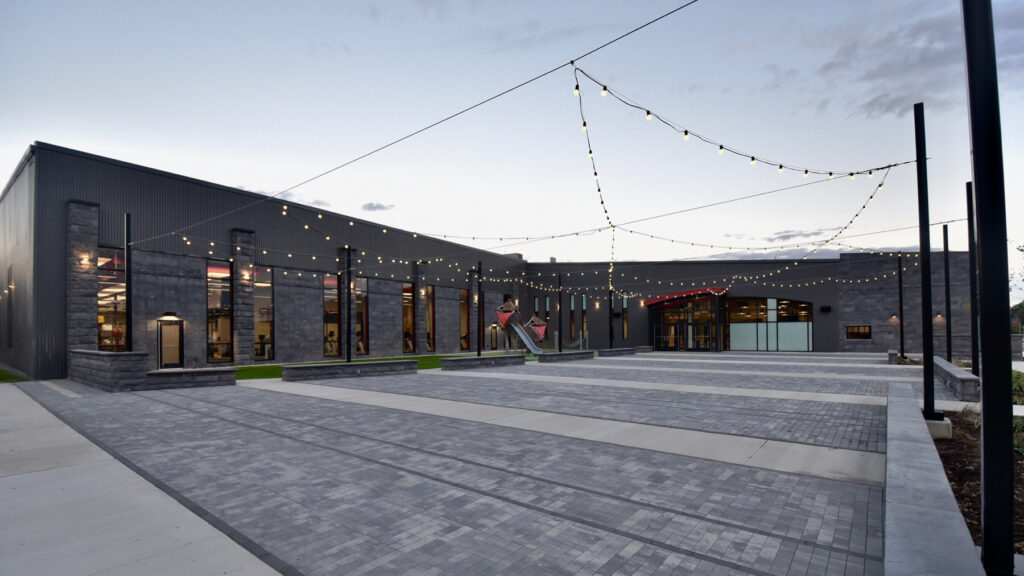 As the lead donor, the Miller family understood that community partnerships would be essential to the Center's success. Geisinger Health System was a capital contributor and maintains an on-site office used for genetics research as well as nutritional counseling. Evangelical Community Hospital operates its physical therapy and orthopedics practices at the Center and provides a full-time athletic trainer, free for members, to consult if they have an injury. Other funders have included the Degenstein Foundation, the Commonwealth of Pennsylvania and GIANT Food Stores.
In its first full year in business, the Center served nearly 10,000 people who registered for a membership, class or program – not counting tournaments – and 2,000 individuals walk through the doors on some weekend days.
"We knew these numbers were possible, but we thought the growth would be slow and steady," says Kelly. "It's happened very quickly."
ELISE VIDER is news editor of Keystone Edge.