Standing on the banks of the Monongahela River, you expect to see a barge or two, pleasure boaters out for a spin in the sun, fisherman in canoes, or kayakers paddling along the shore. But this Fall, you might see something you don't expect: a floating classroom complete with laboratories, scientists and lots of area students.
That floating classroom is actually a double-decker riverboat known as Explorer. Owned and operated by Rivers of Steel National Heritage Area and normally docked in Pittsburgh, Explorer first came to the Mon Valley in 2018, bringing its award winning science curriculum to the Monongahela Aquatorium docks. In 2019, Explorer will dock at Tubby Hall Park in New Eagle, at the invitation of the New Eagle Community Action Group.
Through support from the Eden Hall Foundation and EQT Corporation, Explorer was able to extend its environmental science programming to students in the Mon Valley tuition-free. Fall 2019 enrollees include approximately 600 students from Carmichaels Jr/Sr High, Connellsville High School, Frazier Middle School, Monessen Middle School, Mt. Vernon Elementary, Ringgold North, Ringgold High School and Rostraver Elementary. Two hundred students are currently on a waiting list as additional funding is sought for their participation.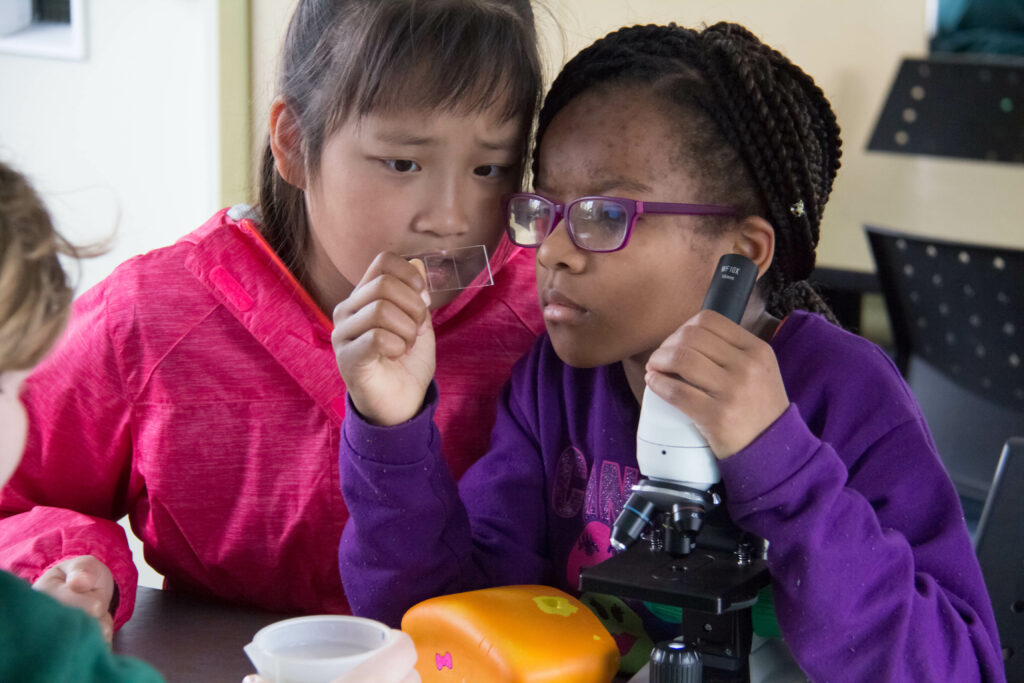 Zac Smith, who teaches Biology and Life Science at Ringgold High School, took his ninth grade Biology class on Explorer in 2018.
"It really engaged the students," he recalls. "Many had never been on a boat or even been to the river. Living in this area, I could not believe so many of my students didn't know any history of the Mon."
Smith took 30 students in 2018 and this year expects to take over 75 students on board.
Explorer's educational programs are overseen by Suzi Bloom, Rivers of Steel's Director of Education. Trained at Slippery Rock University, Bloom spent close to 15 years with Riverquest, the original moniker of the Explorer riverboat. Rivers of Steel acquired the ship in 2016 and, in 2017, Bloom came back aboard. While acting primarily as manager of the initiative, Bloom occasionally gets to fill in as a teacher.
"I did get to be on the Mon River site last year," recalls Bloom. "It was a terrific experience."
It really engaged the students. Many had never been on a boat or even been to the river.Zac Smith, teacher at Ringgold High School
The educational philosophy of RiverQuest —"Tell me, I'll forget. Show me, I might remember. Involve me, I'll understand." — has remained the program's motto. Instead of lectures, students are engaged in dynamic, interactive river-based science experiments. In addition to learning about the river's ecosystem and habitats, students learn about the history of the Mon River, which played an important role in America's industrial past.
This fall, 65 to 70 Mon Valley students per day will board Explorer and set off to participate in 3 to 4.5 hour sessions. They will move among various classrooms and labs aboard the ship conducting chemistry tests on water, observing plankton, macro-invertebrates (like worms), birds, and fish, as well as examining other living and non-living indicators of water quality.
And while the students don't do any fishing themselves, they are often treated to the sight of birds catching dinner.
"It's really quite exciting when the kids see a bald eagle dive down to the water, and rise up with a fish," says Bloom. "No matter how many pictures of eagles they may have seen, it is a whole different experience to see them in person. They learn that the existence of eagles and shore birds along the river is indicative of the presence of fish, and that is indicative of the health of the river."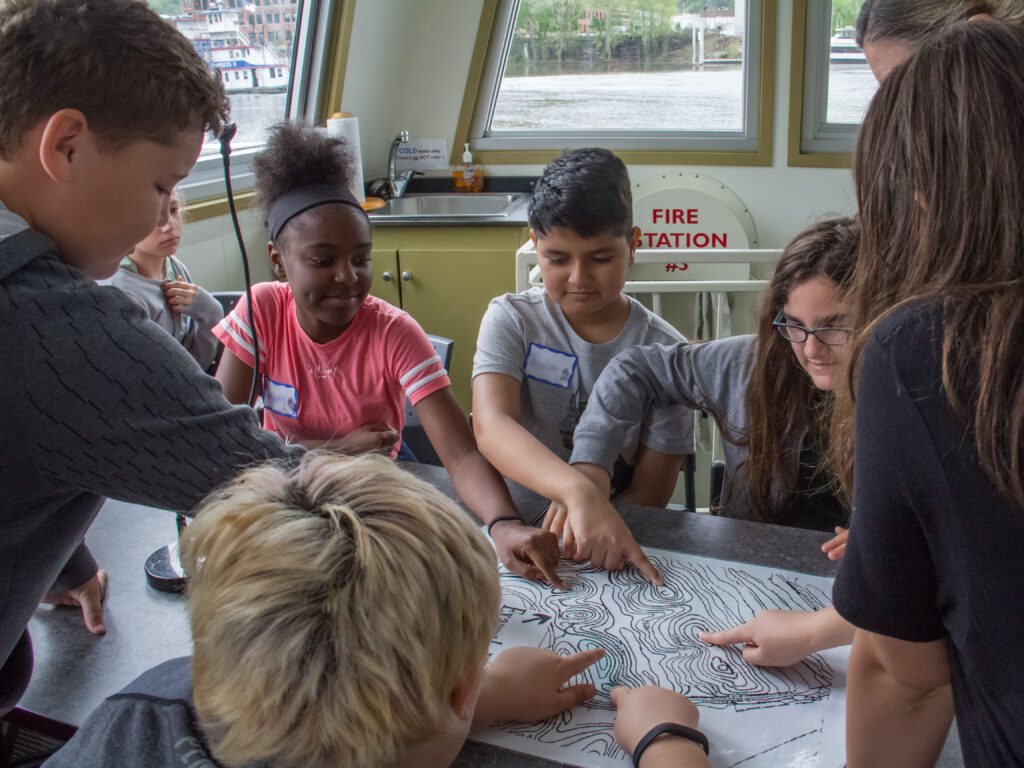 Students from Frazier Middle School have a special interest in the fish living in the Mon. The kids take part in the "Trout in the Classroom" program, raising trout and then releasing them into local waterways. The experiments they do in the Explorer's floating classrooms tie right in with what they are already doing on land.
"You can really see the 'aha moment' for them," says Bloom.
"This program gives students a chance to learn about a real ecosystem – and one that is in their own back yard," says Cathy McCollom, director of The River Towns Program, which works to help enhance local communities' connections with the Mon. "It is important for these students to see the Mon as their river…and hopefully become its stewards."
In addition to the educational programs for students, a workshop for teachers will be held this October, along with a day when Explorer will be open to the public. For more information, visit Rivers of Steel's website.
Photos courtesy of Rivers of Steel.
This story was created in partnership with the Mon River Towns Program | www.monrivertowns.com