Rooster Street Butcher, an artisan butcher and restaurant with an emphasis on local sourcing, is growing fast in Lititz.
Established in 2012, the eatery will soon have three locations: an updated, dedicated dining destination at its Cedar Street headquarters (closing for renovations on May 28, with a grand reopening on June 7), a new location at the Market at the Wilbur in Lititz opening this summer, and a stall at Lancaster Central Market.
Earning a loyal following for its marvelous butcher offerings, sandwiches, soups and salads, Rooster Street started as a small shop in Elizabethtown before opening a stylish headquarters in bustling downtown Lititz.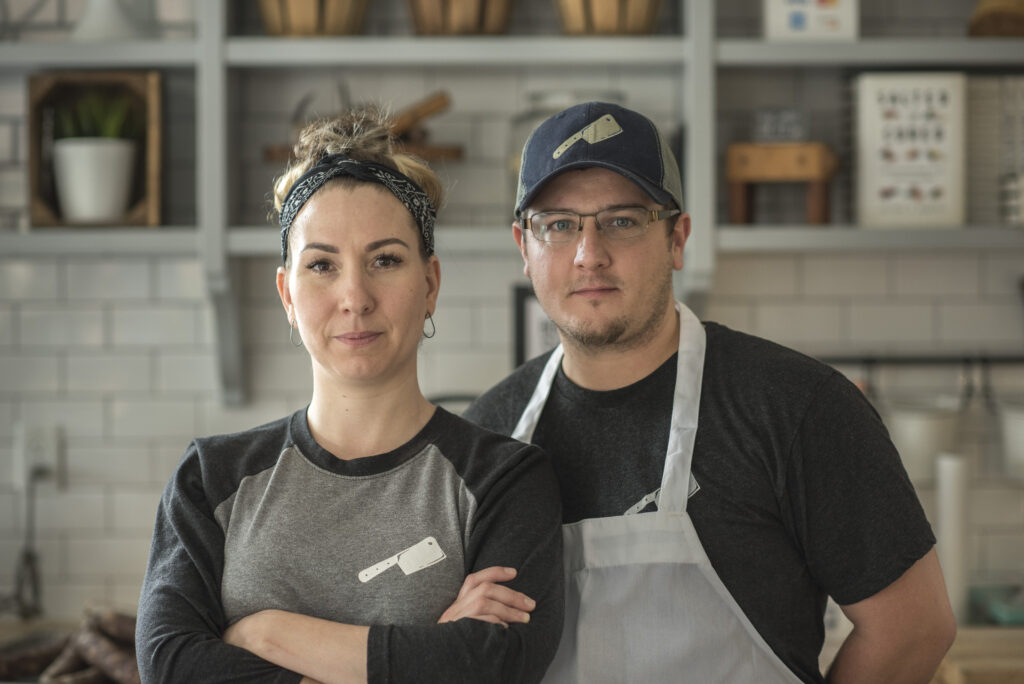 "What a journey the last four years has been here in [Lititz, PA]," Kristina Page, who owns Rooster Street with her husband, Tony, wrote on Facebook on May 7. "We had outgrown our tiny little shop in Elizabethtown and felt confident enough to take the huge responsibility of purchasing a building that would hold our business and offer us a home. We never imagined that we would outgrow it so quickly!"
"When we were asked to join the Market at Wilbur, the timing and opportunity couldn't have been better," Page added. "We were already were looking into expanding, but didn't want to go outside of Lititz. Our customers, our neighbors, our community support us and we didn't want that to change. So being able to have all our butcher shop offerings just down the street made perfect sense."
The upcoming location at the Market at the Wilbur will sell the company's butcher-shop meats, deli items, prepared foods and made-to-order meals. The Cedar Street location will be newly dedicated to BYOB dining — losing the butcher counter and cold cases to accommodate more seating — while the building will continue to house the butchering, smoking, processing and food-preparation operations. The Lancaster Central Market stall will continue to sell butcher shop meats and deli offerings.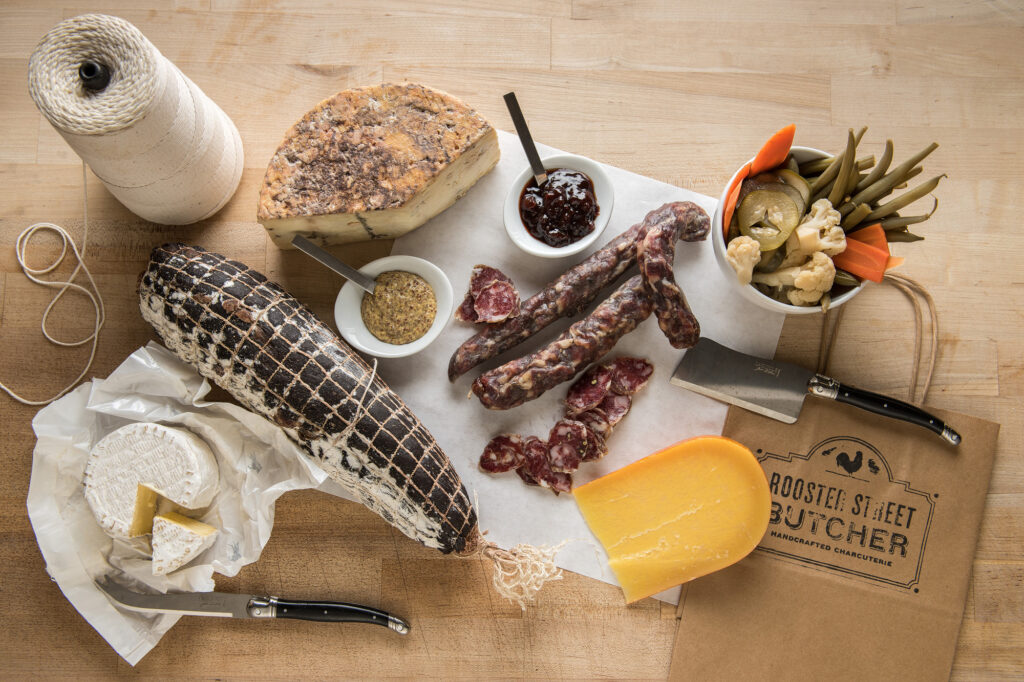 Rooster Street's mission goes beyond just serving delicious food — they aim to provide local, humanely-raised products, while also making personal connections with the clientele.
"We are a full-service, whole-animal butcher shop," says Liz Concra, front-of-house manager. "We make a variety of products: bacon, sliced deli meats, salami, cured meats, fresh sausages, terrines and much more. All of our meat products are handmade in small batches, in-house, using fresh local ingredients with no fillers."
Despite the popularity of plant-based diets, Concra says the market for artisan, sustainably-sourced meat is robust.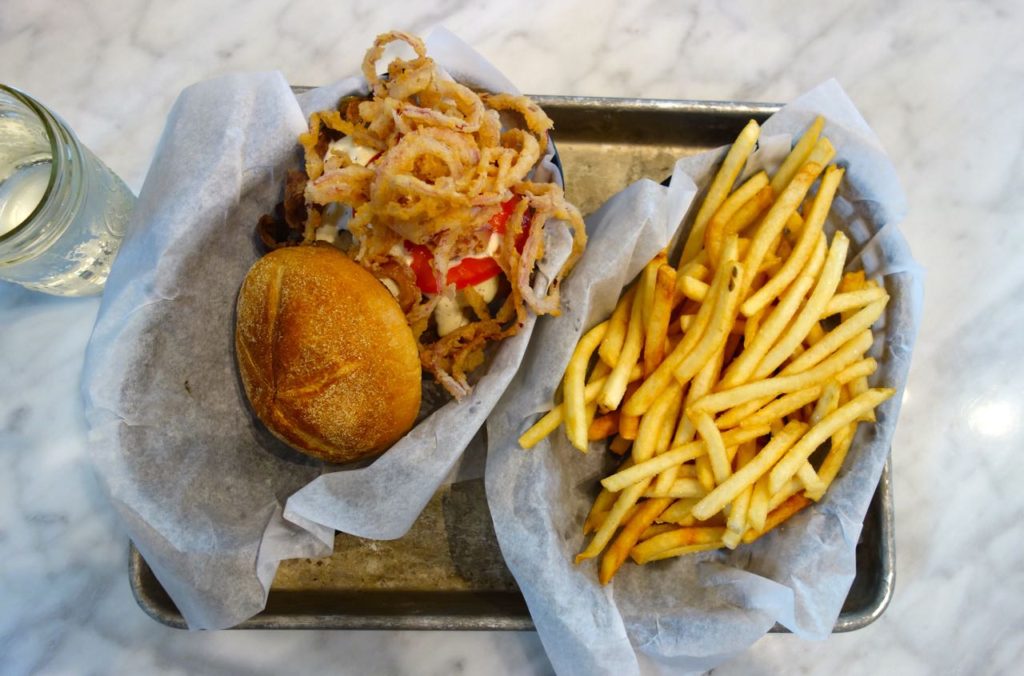 "There's a lot of emphasis on knowing where your meat comes from and not eating a lot of heavily processed foods," she explains. "Our customers appreciate the time and effort it takes us to provide them with food that falls within those categories. Also, we are a custom butcher shop that provides very personalized service to our customers. We take great pride in getting our customers the cut of meat they want, when they want it. There aren't many places that still do what we are doing."
"We deal with local, small family-owned farms that raise their animals humanely, free of antibiotics and growth hormones, are pasture-raised and believe in a high-touch approach," she adds. "It is important to us that we get to know our farmers and honor the animals that they have raised."
ELISE VIDER is news editor of Keystone Edge.