When the folks at West Philadelphia's The Enterprise Center (TEC) see a food truck, they see more than a roadside source of tacos or hoagies. They see a literal vehicle to community well being — a mobile source of healthy food and an opportunity to boost food entrepreneurship.
To that end, TEC is now recruiting applicants for Philadelphia's first food truck incubator.
"We have the truck," the organization teases. "We have the concept and recipes. All we need is an aspiring food truck entrepreneur to operate our truck!"
Working with celebrity chef and philanthropist José Andrés and his Beefsteak brand, the program will offer concept, marketing, training and healthy food programming to two participants a year, each with a six-month rotation.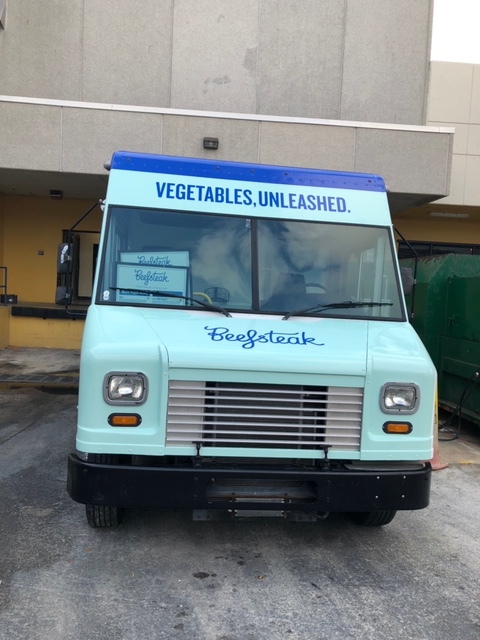 "Quite simply, people throughout our community do not have easy, ready access to fresh foods and vegetables," explains Kim Carter, TEC's vice president. "In Philadelphia, residents of low-income neighborhoods are half as likely to have access to grocery stores as residents of high-income neighborhoods. [The food truck incubator] will increase access to organic and perishable foods through a mobile food truck that will travel through key low-income and food insecure areas in West Philadelphia."
TEC already operates the successful Dorrance H. Hamilton Center for Culinary Enterprises, a shared commercial kitchen and restaurant incubator (the food truckers will have free membership). Carter sees the food truck incubator as a logical extension.
"Food Trucks are not as capital intensive as opening a brick-and-mortar grocery store or restaurant," she says. "While many entrepreneurs use food trucks as a testing ground for a concept, for some, the food truck is indeed an end in itself… [They] can test new concepts, recipes and menu items in different locations. Food trucks are not static, and can move through targeted, underserved areas."
If the West Philadelphia food truck incubator hits its intended marks, between five and ten percent of the SNAP-eligible population will purchase fresh fruits and vegetables from the food truck (increasing by three percent after the first year of operations), eight jobs will be created per year, an average of 57 community members will be served daily for 237 operating days, and entrepreneurs' financial and operational restaurant skills will be boosted.
Quite simply, people throughout our community do not have easy, ready access to fresh foods and vegetables.Kim Carter, The Enterprise Center
It helps that food truck culture is firmly established in Philadelphia. Food Truck Nation, a project of the U.S. Chamber of Commerce, rated Philly in its top five friendliest cites for mobile food vendors. They estimated the economic impact of food trucks at $2.7 billion nationwide in 2017 — a 300 percent increase from $650 million in 2014.
"Food trucks can also cater to different audiences by offering of variety of cuisine depending on the context – they are flexible in a way that brick-and-mortar restaurants are not," adds Carter. "They are often customized with visually appealing branding, so they can be fun and unique, which will often drive a strong social media and customer following. Although food trucks can be traced back to the 1800s, their current renaissance goes hand in hand with social media."
ELISE VIDER is news editor of Keystone Edge.