From 1920, when it opened as a silent film venue, until 1975 – the year Jaws came out – the Victoria Theatre was downtown Blossburg's movie palace. Tioga County native Tom McNamara remembers seeing films there as a kid, and even being thrown out for tossing something at the screen.
Tom has since made amends. Now a retired schoolteacher, he and his wife Tonya began renovating the long-shuttered theater in 2009. Today, the Victoria shows first-run films, hosts community events, and boasts state-of-the-art digital projection and devices to assist the hearing and visually impaired.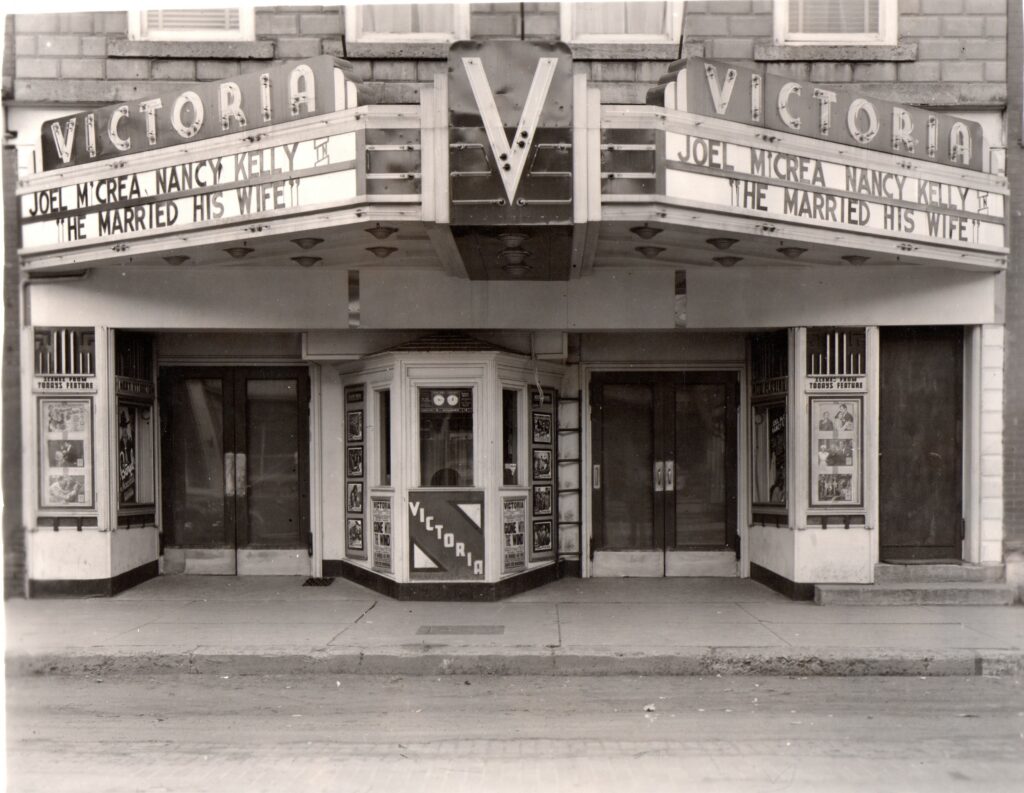 "It was closed for so long people that did not even know that it was there," says Tonya. "For years, people would wonder what it looked like inside or say, 'Wouldn't it be nice if someone could open it back up.'…We love talking to people that remember coming to the theater for their first date 50 years ago. And [we] enjoy sharing the era of a local, one-screen movie theater with a generation that did not know such a thing existed."
The theater was renovated back in 1965 — the décor and its 200 seats come from that era. During their recent restoration, the McNamaras found a silent-era piano under the stage, a 1940s popcorn machine (which they hope to bring back to life), the original curtain, and carbon-arc movie projectors. A grant last year enabled the couple to install a lit marquee.
"That improved the appearance a lot," explains Tonya. "It looks more like a movie theater now."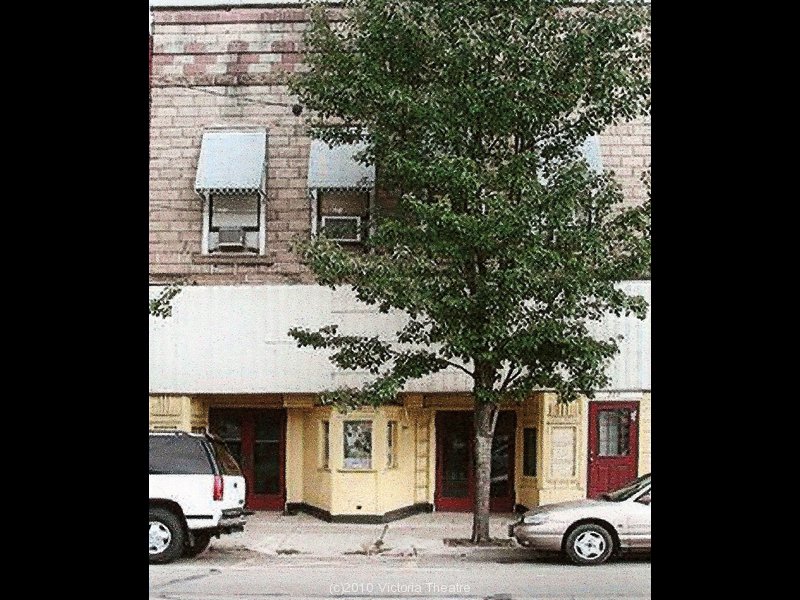 Located in the Pennsylvania Wilds, the theater is community minded and the community has reciprocated.
Admission and concession prices are kept low so that "people on limited income or who have large families, that otherwise may not go to a movie theater, can afford to go," says Tonya.
The McNamaras invested in a digital projector three years ago. That enabled them to offer assistive devices (purchased with local donations), including headphones and eyewear that projects closed captioning on the lenses.
The owners also keep things family-friendly, usually passing on "R" rated movies.
We love talking to people that remember coming to the theater for their first date 50 years ago.Tonya McNamara
"We are pleased with the fact that parents feel comfortable dropping off their children to see a movie unattended," says Tonya. "You may not do that at the mall."
The McNamaras also strive to accommodate school groups, daycares and others, showing a current movie or a DVD on request when the theater is available. On Tuesdays and Thursdays, the Victoria screens matinees and encourages patrons to BYO lunch. Tuesdays are also sensory friendly — the sound is turned down slightly and the lights may be left low depending on need. On Blossburg's Small Business Saturday, the Victoria shows a free Christmas movie.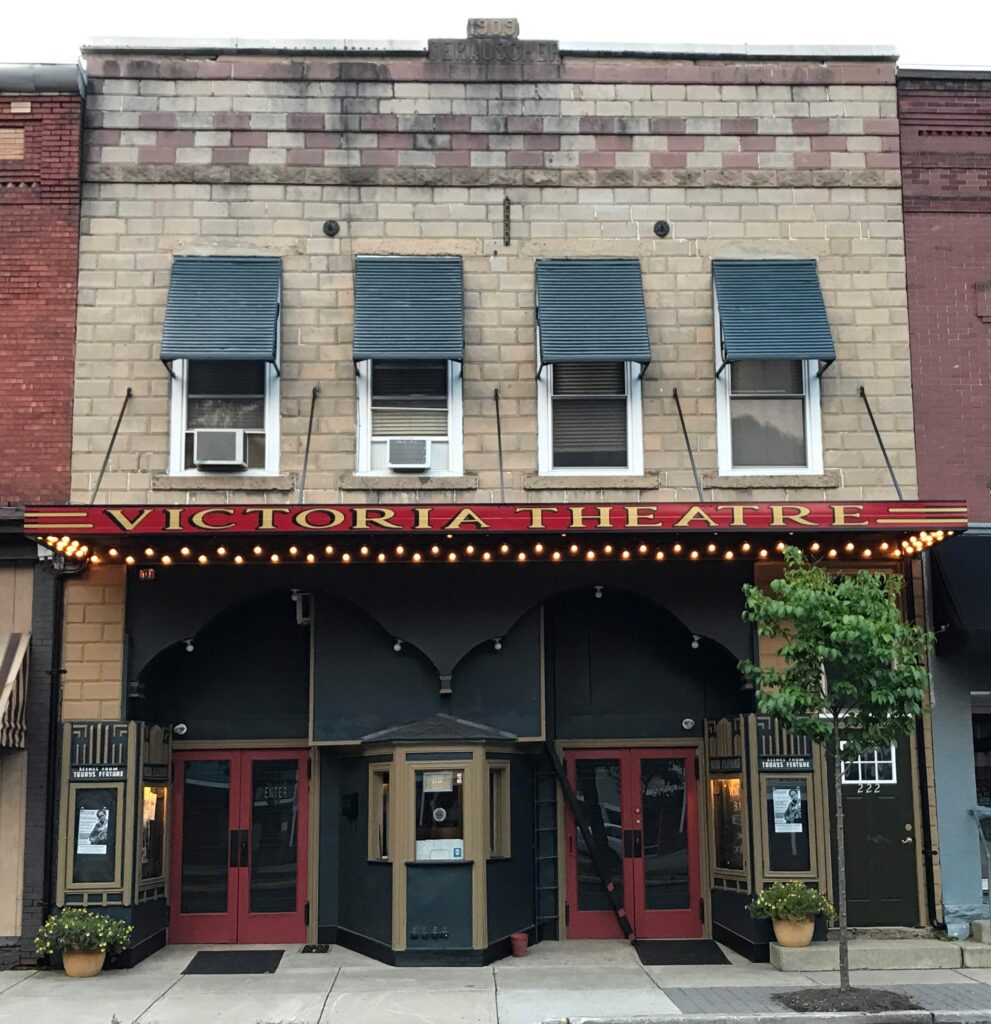 The theater is also rented out for live music, parties, and private movie showings, and has hosted two weddings. A non-denominational church group recently started meeting there monthly.
"With Tom and I being very active volunteering within the community, the theater is an extension of that," explains Tonya. "[It's] an anchor building within the Blossburg area that helps make our area a vibrant community, rather than just a business to make a profit off of. I believe the personal touch of a family-run business sometimes outweighs what you experience at a multiplex."
ELISE VIDER is news editor of Keystone Edge.