Three years ago, Kim Players saw her first drone and knew she was looking at the future.
At the time, Players was working as a motivational speaker focused on business and personal development. She met a fellow presenter at a speaking engagement who had a DJI Inspire 1, a seven-pound quadcopter that can fly up to 49 miles per hour for about 15 minutes at a time.
"I'd never heard of drones, besides military drones," recalls Players, who lives north of Philadelphia in Telford, PA. The technology she saw in that compact machine – and the myriad potential ways it could be used — started her on a new career path.
She took a class, learning how to build a drone and fly it. Now she has her own business, Master Your Drone.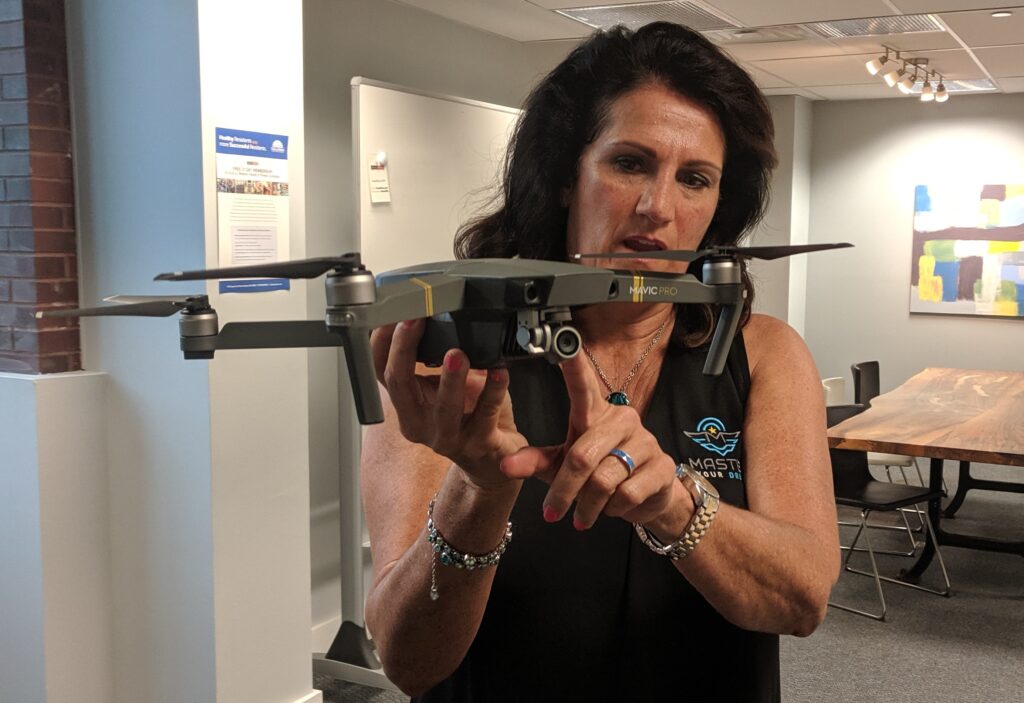 Since launching in 2017, the company has secured funding from an angel investor, startup assistance from Penn State Brandywine, and three years of free space at a Delaware County coworking facility.
Players and her stable of part-time contractors offer a host of services related to drones, including corporate team-building days and events where people can try out drones on their own.
Players loves to see how people light up when piloting the aircraft for the first time.
"There's nobody that flies a drone that doesn't smile," she says. "There's nobody that flies a drone that doesn't feel like they're flying into the future."
One of Players' goals is to help clients eventually make money in the industry. Her business provides boot camps that cover up to 12 hours of training — including preparation for federal pilot certification — and flying practice.
There's nobody that flies a drone that doesn't smile. There's nobody that flies a drone that doesn't feel like they're flying into the future.Kim Players
The number of drones in the U.S. has exploded in recent years. According to the Federal Aviation Administration, more than 345,000 drones were registered for commercial use by June 2019, almost 10,000 of them in Pennsylvania. This is compared with about 110,000 nationwide in April 2018. The Association for Unmanned Vehicle Systems International estimates that by 2025, the drone industry will create 3,000 jobs and have an economic impact of $2.4 billion in Pennsylvania alone.
Players, 55, says many of her clients are in their 50s and 60s, training for a new line of work after losing their jobs or spending their adult lives as caregivers. They have parlayed their new talent into work in construction management, building inspections, and photography.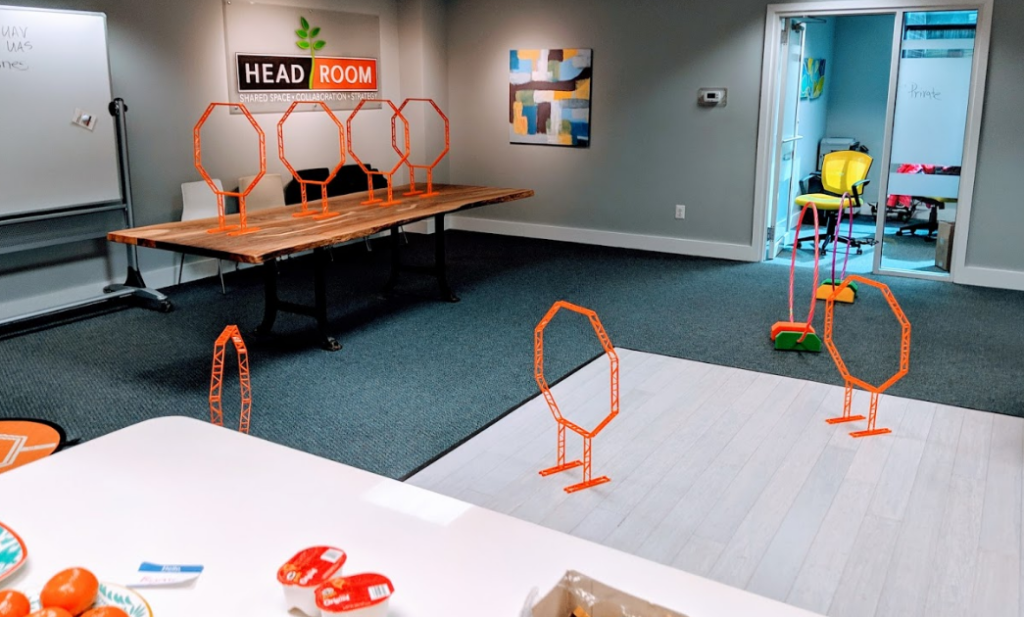 She also hopes to draw more women into this emerging industry, which is largely dominated by men. Researchers attribute this gender imbalance to the overall lack of women in STEM fields and the fact that drones were initially marketed to men.
In drones, Players sees an opportunity for people — and women in particular — to create their own opportunities and achieve economic security. One of her goals is to help 100,000 people use drones as a path to six-figure incomes.
Another ambition is more simply stated: "I want to be the No. 1 badass female drone pilot."
Lead image: A drone flies over Philadelphia / photo: Kim Players
REBECCA VANDERMUELEN is a full-time adult education counselor and part-time writer who lives in Exton, PA.