Cyclist Andrew Hamilton can't pick a favorite section of the more than 900 miles of the September 11th National Memorial Trail (NMT) that runs through Pennsylvania.
"There are so many great places in [the state] that it's hard to pin down one without upsetting the other 40," he says. "From western Pennsylvania on the Great Allegheny Passage through the Main Line Canal Greenway, The Lower [pronounced Laurer] and then into Harrisburg and its Capital Area Green Belt, the Lebanon Valley Rail Trail, the Schuylkill River Trail, the Delaware & Lehigh National Heritage Corridor and the trails of Northampton County, the experiences are beautiful, surprising, and a testament to history."
Hamilton is board director of the Pennsylvania-based September 11th National Memorial Trail Alliance, the nonprofit organization working to earn National Historic Landmark designation for the route — and to commemorate the events of that fateful day 20 years ago. 
That goal is well on its way to becoming reality: A recent vote on legislation in the House of Representatives was unanimously in favor.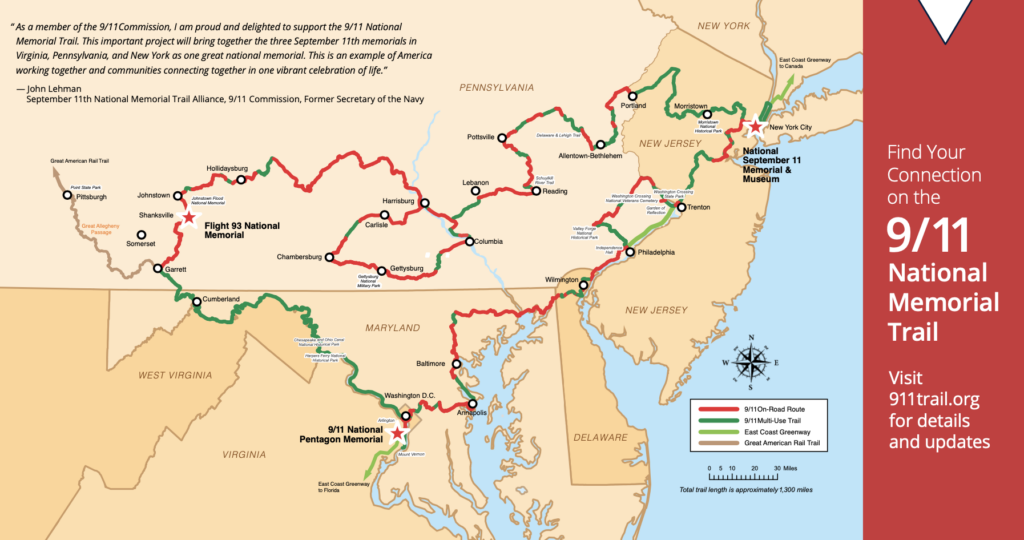 "Chances are highly significant for passage given the bipartisan support in the House," says Thomas Baxter, IV, president of the September 11th National Memorial Trail, who watched the historic moment unfold live on C-SPAN. "There were cheers in the House and that was really moving." 
Alliance officials hope to get the bill through the Senate and signed into law during September as part of events commemorating the 20th anniversary of 9/11.
"We hope, without taking anything away from the families, to have it signed into law in September," says Baxter. "The 20th anniversary is a very significant event and this is all about respect and remembering." 
If the national designation is approved, it will make the nonprofit's agenda much easier to accomplish. 
"A new aspect that we are beginning to tackle is education," explains Baxter. "There is a whole new generation that was not alive or was too young to take in [an event] that had such an impact on the entire globe, and on national and international policy."
When you have the opportunity to be on a trail that is part of the September 11th National Memorial Trail alignment, you have the opportunity to teach and reflect.Andrew Hamilton
The legislation would enshrine a corridor connecting the three main sites — the World Trade Center, the Pentagon and the Flight 93 Memorial — and also provide interpretation along the route.
"We hope that these six states and the District of Columbia bring together great swaths of our nation to learn about all the communities that were affected by this," says Baxter. "It's really important to be there to see it as well."
"When you have the opportunity to be on a trail that is part of the September 11th National Memorial Trail alignment, you have the opportunity to teach and reflect," adds Hamilton, who has ridden all 1,300 miles of the NMT. "When I say teach, [folks] are often going out as a family — people who are 19 years old were not born when this happened."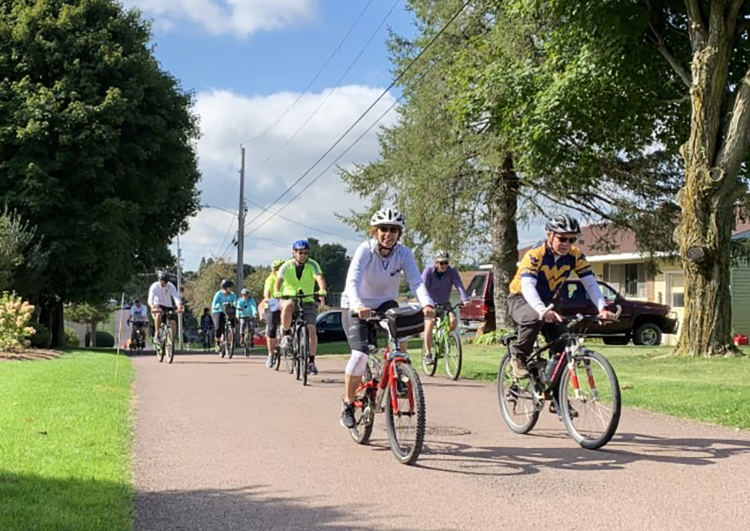 Promoting exercise in the outdoors is also an objective of the alliance, and the trail takes riders through bucolic hamlets and major metropolitan areas alike.
"A lot of these smaller municipalities do not have recreational corridors to get out, get healthy, to connect to one another, and to have tourism come through their towns," says Baxter. "In [cities], this is an opportunity to create alternative transportation, so you have individuals who are not riding strictly for recreation. They are riding to work, to go shopping. This has been a tremendous development."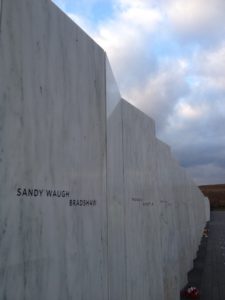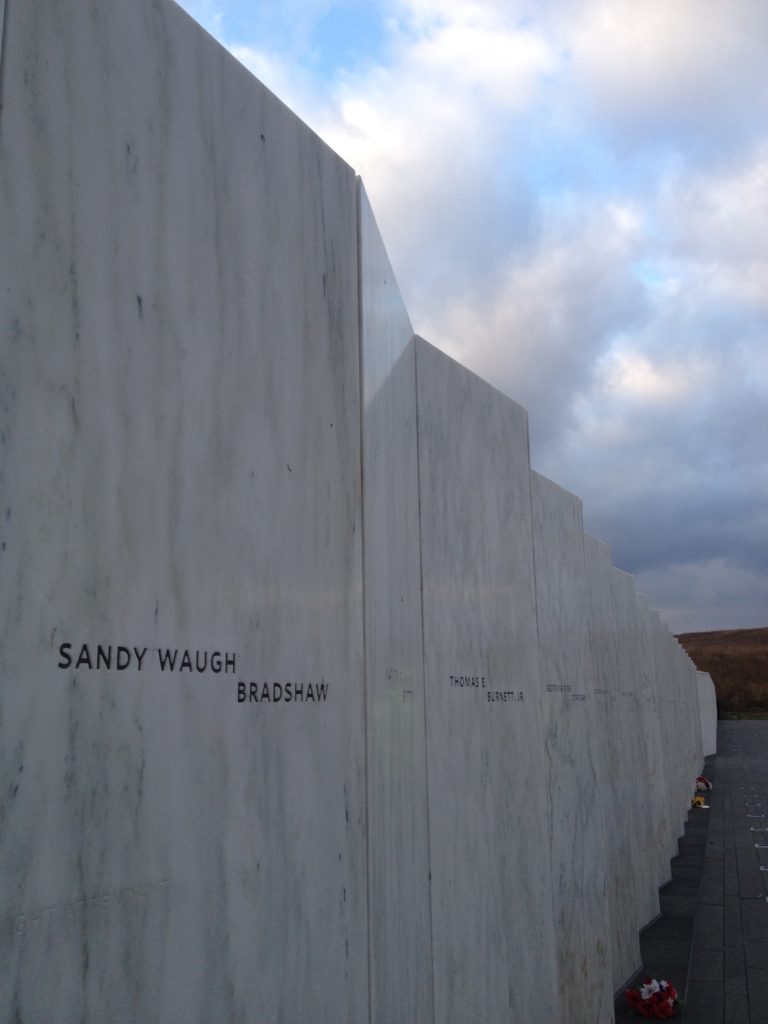 Earlier this year, the trail alliance worked with local governments across Pennsylvania to support the landmark designation project, while simultaneously addressing conservation and transportation requirements with the state's Department of Conservation and Natural Resources (DCNR) and the Pennsylvania Department of Transportation. 
NMT board member Eric Brenner says a national historic designation would be beneficial to towns and communities in proximity to the trails. Nearby highways that connect riders from trail A to trail B can seek dollars for future infrastructure projects.
"Any official designation typically does make it easier to secure state or federal funds, particularly from competitive grants," says Brenner. "But this is just part of the more complicated process of how local units of government choose to prioritize their various transportation needs, including trail development."
Another positive for local communities is the influx of tourist dollars. 
"As a touring cyclist, you bring just what you need and you bring your wallet," explains Hamilton. "You need to eat. You need to sleep. You need to repair your bicycle, and at the end of the day you don't even take up a parking space."
The fact that a vast majority of the trail runs through Pennsylvania — it crosses 23 counties — is great news for the state's economy. 
"We link together many of the longest trails in Pennsylvania, so communities can experience a series of major tourism and economic development opportunities," says Hamilton. "So much of trial development is about, specifically, economic development and quality of life."
JAMES MENTZER is president of Mentzer Communications LLC and a freelance writer who is the author of three books, including Pennsylvania Manufacturing: Alive and Well.  He resides in Harrisburg.