Every small business has its own story. For Sue's Salves, that story began during a girlhood spent in New York City, dreaming of wide open spaces. 
"I needed to live in the country," recalls founder Sue Morris. "I didn't have any idea why at the time, I just knew I wanted to live on a farm. My parents were befuddled."
After earning a degree in dietetics at Penn State, she moved to Clinton County in the PA Wilds at age 25. The city girl finally had her farm, and was surrounded by experienced gardeners. She learned as she went, cultivating medicinal plants in her piece of eden.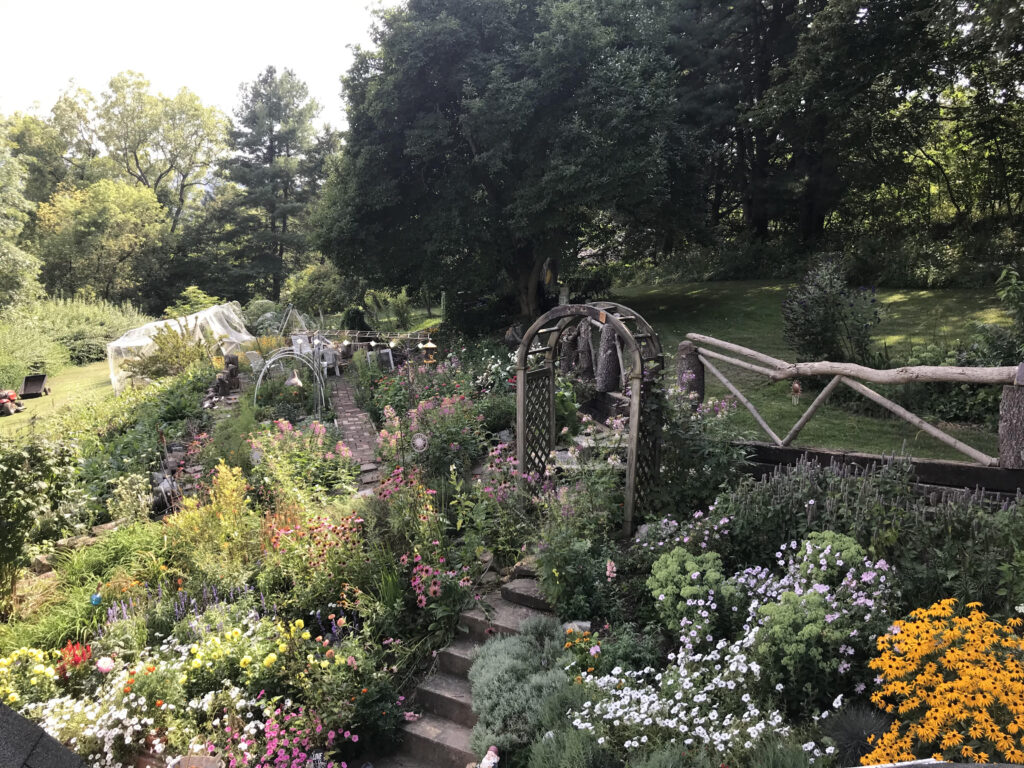 Morris, who had always been passionate about health and healing, took classes in herbalism, and one assignment was to design an herbal remedy. Using comfrey, aloe vera, and calendula from her own garden, she created a hand cream specifically for gardeners experiencing dry and cracked hands. Friends loved it — they used it on chapped lips, babies' bottoms, and rough elbows — and encouraged her with those magic words: "You should sell that stuff."
Sue's Salves was born. 
There was a problem: Morris had no business experience. It's a common challenge for folks with an idea. And one that a host of programs and organizations in rural Pennsylvania are dedicated to addressing.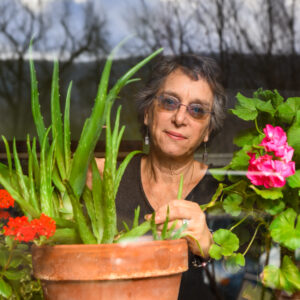 For Ta Enos, the founder and CEO of the PA Wilds Center for Entrepreneurship, helping people like Morris has become her mission — though her organization didn't yet exist back at the genesis of Sue's Salves.
"I have the best job because I get to jump from entrepreneur to entrepreneur," says Enos. "I see all these awesome ideas that are percolating. It's really a privilege. In my experience, I'd say rural places are hugely creative and innovative because they have to be. There are just fewer resources out here. What's the saying? Necessity is the mother of invention."
The realities of rural spaces — especially massive, diffuse ones like the PA Wilds — mean that the resources that do exist, and the networks that connect innovators to them, are even more essential. 
"The innovation could be happening right under your nose, but you can't see it," explains Enos. "A lot of these folks do it in their house, you know, or in a barn or a shed out back of their house on a dirt road."
Or in their own garden.
Personally, I do believe we need to be willing to widen the aperture a bit when we are considering what meets our innovation definition when we are focused on rural areas.John Siggins, Ben Franklin Technology Partners of Central & Northern PA
As for Morris, she walked into her local Small Business Development Center (SBDC). The team there helped her create a website, produce promotional materials, and work towards a logo. They were the ones who encouraged her to enter the Ben Franklin Technology Partners Big Idea Contest, a pitch competition with a cash prize.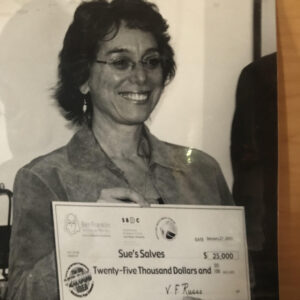 Like local SBDCs, The PA Wilds Center aims to be a connector. They also funnel innovators towards Ben Franklin Technology Partners (BFTP) and the funding opportunities they offer.  
Since its inception in the mid-'80s, the statewide program has invested in more than 4,500 companies, boosted the state's economy by over $25 billion, and created nearly 150,000 jobs. BFTP is now comprised of four regional arms; the Central & Northern PA program covers 32 counties, from Erie County down through York.
"We offer free business support services to all companies that we fund," says John Siggins, a portfolio manager at Ben Franklin Technology Partners of Central & Northern PA. That includes Big Idea Contest winners. "Many companies are just as much in need of business support services — accounting, HR, market research, and general strategy — as our capital." 
That was the case for ConidioTec. The company manufactures Aprehend, a natural biopesticide that repels and eliminates bedbugs. The product's creation was a happy accident: In a Penn State entomology lab, technology being developed for use against house flies and mosquitoes was an even better fit for the notorious insect scourge.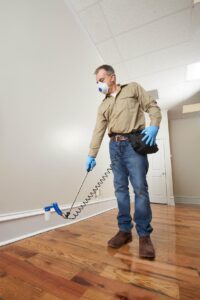 The team behind the discovery decided to commercialize and patent the product with help from Penn State's Office of Technology Management. They enrolled in an eight-week Ben Franklin Technology Partners TechCelerator Startup Boot Camp.
"In that boot camp, we learned how to talk about our technology as a product and present it to customers," says Nina Jenkins, a professor in the Department of Entomology at Penn State and co-founder of ConidioTec. "Everything really flipped from what I'm used to in science. So that really helped."
The boot camp also helped them with financial planning, helping the team make predictions about marketability and income. That information formed the basis of their victorious entry into the Big Idea Contest.
"We were profitable within 12 months of product launch," says Jenkins. "And it's been growing year on year. Ben Franklin further supported us with hiring and accounting — we didn't have the money to pay for an accountant. That assistance, which comes as part of their promise to portfolio companies, was absolutely essential."
BFTP CNP is running three Big Idea Contests over the next three years, each covering a specific region of the PA Wilds; the first one includes Clarion, Jefferson, Clearfield, and Centre Counties. $50,000 cash goes to the chosen winner or winners; seed grants and spots in business accelerator programs are also available.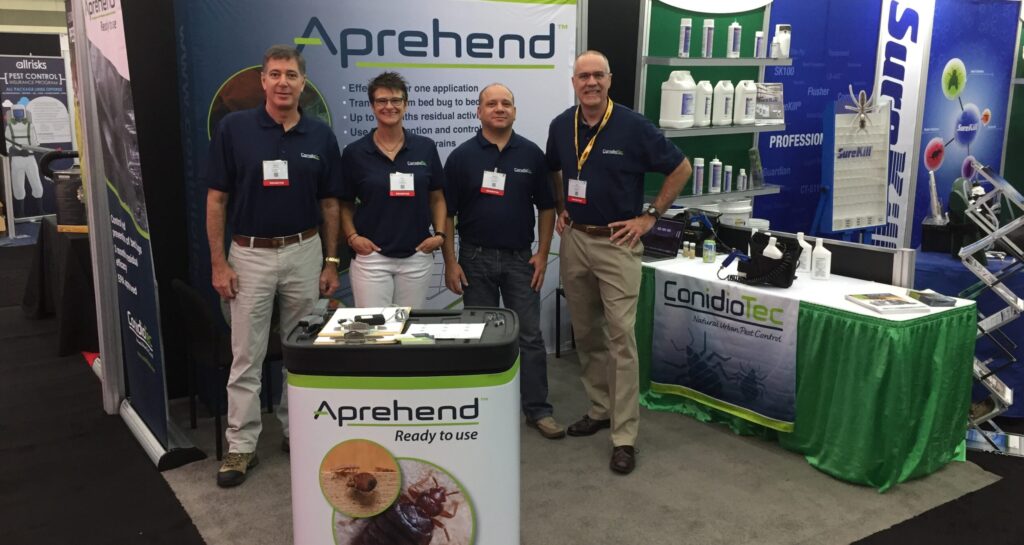 Anyone developing or crafting a new product, process or innovation related to the maker economy, or the outdoors and recreation sector, or forest products and agriculture sectors should apply. Small to mid-size manufacturing companies developing a novel product, or any small technology-based company with a new product or process is also eligible. Recent winners include Laughing Owl Press, a high-end letterpress developing new software solutions, and Wilds Sonshine Factory, an under-construction distillery that will make liquor out of sunflower seeds, something that's never been done before.
"Personally, I do believe we need to be willing to widen the aperture a bit when we are considering what meets our innovation definition when we are focused on rural areas," says Siggins.
I see all these awesome ideas that are percolating. It's really a privilege. In my experience, I'd say rural places are hugely creative and innovative because they have to be.Ta Enos, PA Wilds Center for Entrepreneurship
"In rural areas, you need to work and think outside of the box sometimes," he continues. "For example, a company out of Tyrone called Steller Floors [a Ben Franklin portfolio company] came up with a concept for an all-natural wood floating floor. This floating floor, which does not have to be nailed down, is completely disruptive to the wood flooring market. They are growing like crazy. Just to the north of them, you've got the Allegheny National Forest, the largest hardwood forest in the world. Are there other entrepreneurs in the region with novel ideas regarding how to use this resource?"
Sue Morris' Big Idea victory back in 2005 changed the whole trajectory of Sue's Salves.
"It was such a huge amount of money," she recalls. "It was practically what I was earning a year back then. So I bought packaging and labeling. I hired a graphic designer to [create] a beautiful logo.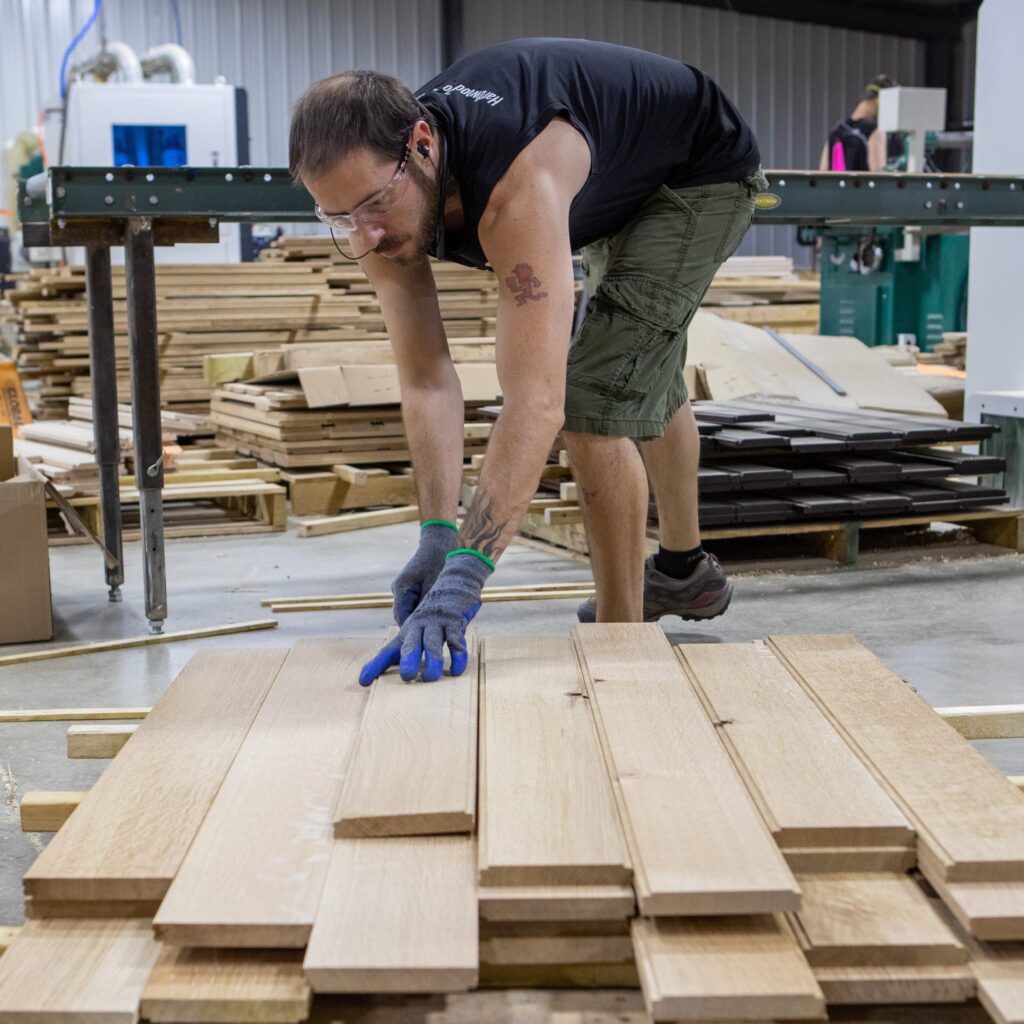 "I think the best thing that I was able to do with the money was attend some very high-end festivals and shows," she continues. "I still have clients and customers that I met back in the very beginning when I did some of those first shows." 
Over 15 years later, the company is still going strong, partly due to the support she's received from the local economic development community. Morris is also a member of the Wilds Cooperative of PA, a network of 400-plus creative entrepreneurs and nonprofits managed by the PA Wilds Center for Entrepreneurship. In addition to selling their wares via the PA Wilds Conservation Shop, participants receive access to branding and marketing tools, networking and education opportunities, new markets and product lines, mentorship, and referrals to PA's financial and technical service programs. Morris recently attended a workshop on social media, an essential new tool for business growth.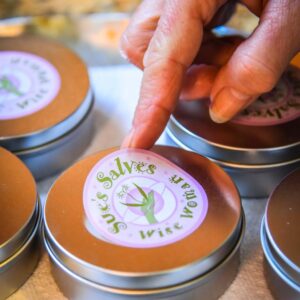 The challenge continues to be creating connections, and making sure the next great idea out of rural PA has a chance to become a profitable company, whether it's a boutique self-care product or a groundbreaking flooring solution. 
"We need to get the messaging out there to folks — we exist and there's funding available for them and there's business support available to them," says Siggins. "We've funded food manufacturing companies. We're funding a couple of the powder-metal companies in Elk County and Jefferson County that are doing really just incredible things with developing parts for electric motors. Folks need to realize that this kind of stuff is going on in rural America."
If you're a rural innovator or small-business owner, check out the Ben Franklin Technology Partners' Big Idea contest.
This story was created in partnership with The PA Wilds Center for Entrepreneurship.
LEE STABERT is editor in chief of Keystone Edge.
LEAD IMAGE: Steller Floors (facebook.com/StellerFloors)