When Keystone Edge last checked in with GoggleWorks Center for the Arts in early 2020, the Reading nonprofit — which opened in 2005 in a repurposed 19th-century manufacturing facility for optical lenses — was welcoming an onsite bar and restaurant from Sly Fox Brewing.
Then the pandemic hit.
With Covid-19 closing the entire campus, including its art studios, galleries, event space, and artisans' store, it became impossible to continue the Sly Fox launch. GoggleWorks released the company from its contract.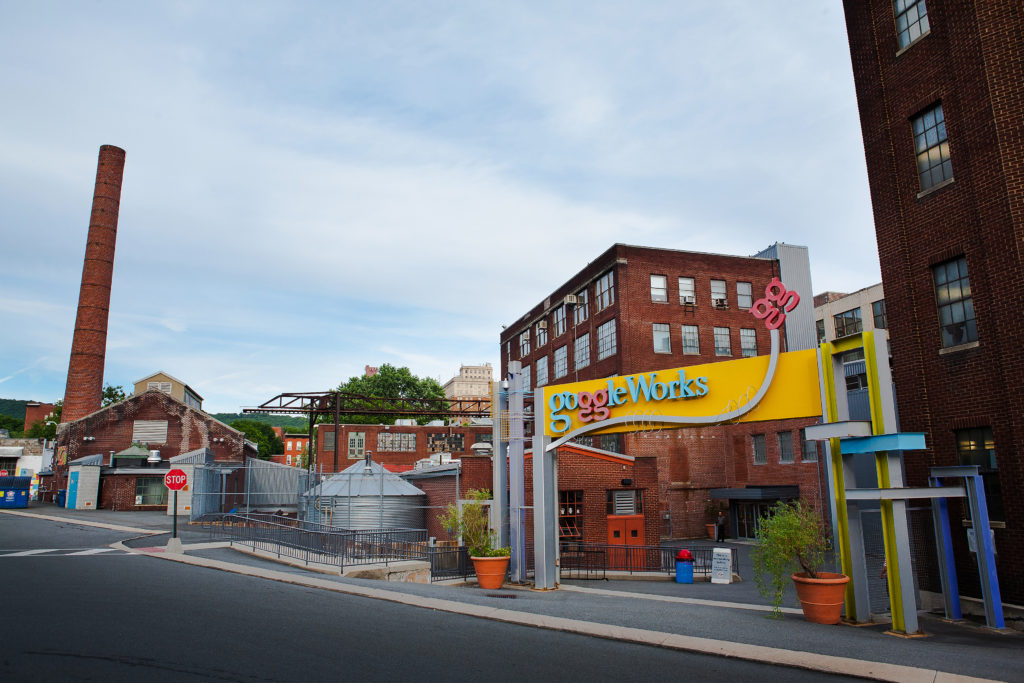 Fortunately a new pandemic-friendly partnership was already on the horizon. Lauer's Park Elementary is GoggleWorks' neighbor to the north. The school has spent more than a decade developing garden classrooms, native plant habitats, greenhouses, and other outdoor amenities. When lockdown shuttered the K-through fifth-grade campus — and its extensive urban gardening program — the school called GoggleWorks.
The Center agreed to keep the publicly accessible container garden going through the school's Covid closure. Then last June, Goggleworks announced a broader partnership with Lauer's Park dubbed Art in the Garden.
Through its After School Arts Program and a new partnership with Longwood Gardens and Rodale Institute (and seed funding from The Wyomissing Foundation), GoggleWorks is using classroom gardens on the existing site, offering Reading School District students hands-on sessions about sustainability, farming, nutrition, science, and horticulture. They even got a grant to add an apiary.
We would look around us and say, there are so many people in our community that still haven't even come through our doors.Levi Landis, GoggleWorks
"What we'd love to do is get students growing [food] in the ground [and] put the ingredients in their kitchen," explains Levi Landis, president and executive director of GoggleWorks. This could be as simple as bottling honey or hot sauce, offering "some kind of pathway for learning about hospitality or even local distribution," including a popular monthly market in the garden there. This summer, Art in the Garden will welcome a resident horticulturist for 10 weeks as part of its "farm-to-classroom-to-table" mission.
This partnership is not the only way GoggleWorks has been exploring outdoor programming, a trend that began several years ago, but accelerated with the pandemic.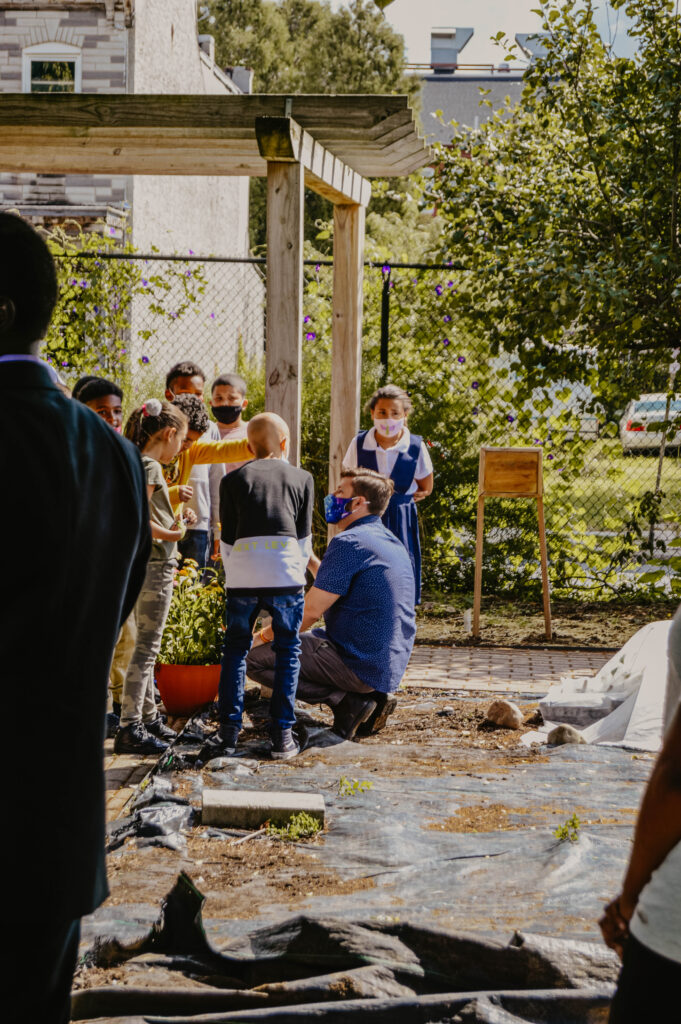 During a 2018 tour of the GoggleWorks complex, one youngster accidentally made her way out of a door onto the campus's vacant Thorn Street Alley.
"She said, 'Why is there no art happening out there?'" recalls Landis. Her remark drew chuckles at the time, but it got staffers thinking.
Previously, GoggleWorks had focused on how to increase the number of visitors who came through the door, but they needed to "take a wider view, and see how we can engage people off our campus."
In response to community feedback, GoggleWorks dove into pop-up programming, tapping into existing festivals and public space with hands-on arts including metalwork and ceramics. The purchase of a mobile furnace in 2021 for glassblowing demonstrations was a big hit.
"Maybe those walls are actually a barrier for some," says Landis. "We would look around us and say, there are so many people in our community that still haven't even come through our doors."
To that end, GoggleWorks pursued and won a $15,000 planning grant from the Berks County Community Foundation. They used the funds to knock on doors, conducting interviews with residents and business owners within a seven-block radius of the campus. Clear themes emerged: a desire for programming in outdoor spaces with food and music, and green space for family recreation.
With a dedicated coalition of 100 people "making sure we have real community and stakeholder support throughout the region and especially the city," planning is underway on a new public art park on the GoggleWorks campus. Neighbors should look out for a Phase One groundbreaking this spring on new green space in the existing courtyard (now a concrete slab dominated by a loading dock) and the Thorn Street Alley. An opening celebration for the rehabbed spaces is planned for Labor Day Weekend 2022, and GoggleWorks is also gearing up to develop a gravel lot to the east of its campus.
For now, the annual Spring Iron Pour and Forge Festival, a celebration of local blacksmithing, is a great chance to visit; it's happening this year on Saturday, April 30 (the rain date is May 7).
Earlier this year, the GoggleWorks team also announced the successful conclusion of a $12 million endowment campaign, seeded by the Windgate Foundation with an initial $1 million gift, followed up with another $7.8 million and a few other major gifts from funders. It comes at an important time for the complex, which must grow beyond its core founders' gifts to realize a sustainable future.
Typically an endowment of this size would fund new scholarships or programs, but GoggleWorks will need to focus that income on maintaining and operating its historic building, which costs about a half million dollars annually — as if to underline the point, an elevator that broke down the day after they announced the endowment campaign cost $60,000 to fix.
"It's not a very sexy use of that money," says Landis, "but that will be the key to helping us look beyond the walls."
ALAINA JOHNS is a Philadelphia-based freelance writer and the Editor-in-Chief of BroadStreetReview.com, Philly's hub for arts, culture and commentary.