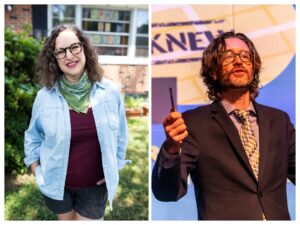 It's time for another installment of We Are Here, a Keystone Edge podcast starring Pennsylvanians making their mark. This series has been created in partnership with PA Humanities, an organization dedicated to building community and sparking change. We hope these conversations will do the same. 
You could call York, PA a hidden gem. This historic city, set amid the rolling hills and small towns of the county of the same name, has a thriving arts community. From downtown galleries to a lively music scene to myriad performance opportunities, this is a place where creative people thrive.
Speaking of creative people, when Gregory DeCandia took a job as artistic director of DreamWrights Center for Community Arts in York, he made it his mission to get to know his new hometown. His preferred avenue for exploration: people — specifically collecting the stories of 100 locals and transforming those interviews into a play. It's just one example of how artistic energy can help a place tell its own story, and boost the local community.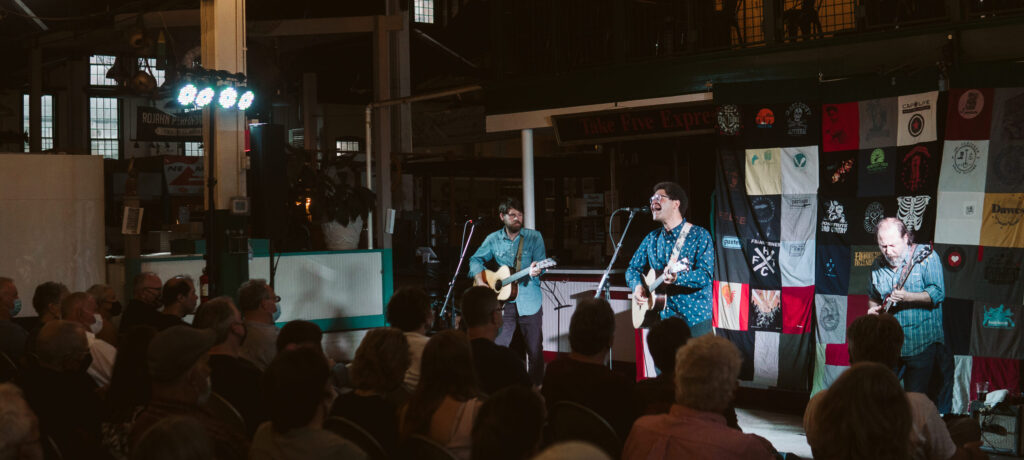 To chat with us about the beating heart of York's creative scene, we're joined by DeCandia as well as JJ Sheffer of enroot, a local organization dedicated to bringing people together through live performance and storytelling. 
LISTEN NOW: 
Subscribe to We Are Here on Apple, Spotify, Google, Amazon, Stitcher, and Podcast Addict.
Funding for "We Are Here" comes from PA Humanities and its federal partner, the National Endowment for the Humanities, as part of the American Rescue Plan Act of 2021.
We Are Here is hosted by Lee Stabert.
Lead image: A new mural at DreamWrights Center for Community Arts in York, featuring Brett Greiman (left) and Suzanne Rende / photo: Gregory DeCandia. Headshot of Gregory DeCandia by Randy Flaum.