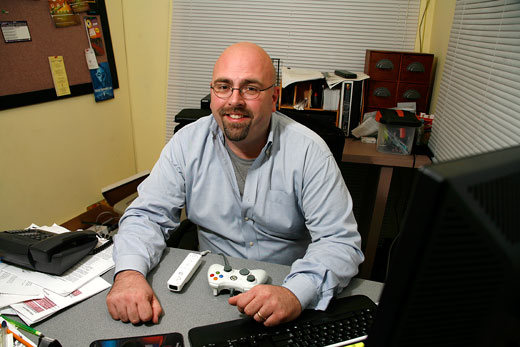 By the time he was 15, game designers across the country knew Ed Fleming's name. Child prodigy? Hacker wunderkind? No, Ed just loved video games. And he called the top manufacturers two or three times a week and told them so.
After a while, he wracked up several $500 phone bills out of his parents' Narberth, Pa. home, and a stack of free trial video games. For a short evaluation and some comments on playability, Flemming kept his teenage neurons draped in sweet cellulose for years. This was the late eighties, when Nintendo was still in its infancy. But for Fleming, the urge to make the gaming industry better has never left.
The gaming industry is expanding in popularity with every passing year, even since the late eighties when Fleming himself was starting his obsession. He may never have thought that the industry would grow like it has done, as now, you can go online and find a helpful elder scrolls online guide to help you advance through the ranks in no time at all. As a young child who loved video games as much as Fleming, this would've been an amazing feature. Luckily, he is able to take full advantage of this as an adult.
Fleming went on to found America's Video Game Expo, an annual design showcase for game architects across the country. The show, arriving at the Pennsylvania Convention Center Nov. 21, is less a trade show than a celebration of the gaming industry, including tutorials for future gaming professionals, as well as all the tournaments, guest speakers and free trials you can shake a stick at.
VGXPO includes the newly added East Coast Games Summit–a series of tracks for joystick jocks looking to go pro. There's "Pitch Your Game Idea," for gaming entrepreneurs; "Scrum Deconstructed," a hands-on workshop for game industry management and technologists; "Breaking In," a conference for students and others interested in making a career out of games; and keynotes and panels sessions on hot topics in the game industry.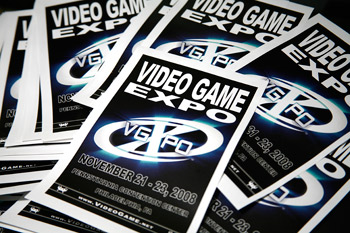 All of this, Fleming says, is designed to bolster a new sector in the Pennsylvania technology industry: video game design.
"The problem with Philadelphia is we are the second-largest college city in the country but we have a huge problem with brain drain," Fleming says. "Philadelphia has great nightlife, great history, tons to do, but when it comes to technology and engineering jobs, kids are getting their degrees and moving back to Ohio or up to Boston."
Fleming and his colleagues believe that strengthening the gaming industry could move Pennsylvania into the forefront of a brand new technology boom. There are already several companies making waves locally–New Grounds and E games have developed several titles for Xbox 360–and with some possible new funding, the only way to go is up.
In 2007, film productions began reaping the benefits of a Pennsylvania-sponsored $75 million tax credit. In the first fiscal year since the credit program began, film production in the state has topped $300 million. If the gaming industry could offer similar tax breaks to game development companies, the brain drain issue that has affected industry and population numbers across the state could be a thing of the past.
Preparing leaders for a digital world
But no matter how sweet the tax incentives are, no technology company is going to come to a place without a local staffing pool already built in. Addressing their own city brain drain issues, engineering and technology professors at Pittsburgh's Carnegie Melon University decided it was time to make a change.
Ten years ago, CMU's Computer Science Department was studying artificial intelligence and wanted to use actors to digitally express human form. But as entertainment and technology have advanced into sectors of everyday life, so too have the disciplines.
The resulting graduate program was the Entertainment Technology Center, designed to educate students in the design of technology in all entertainment fields. Their main focus currently is video games.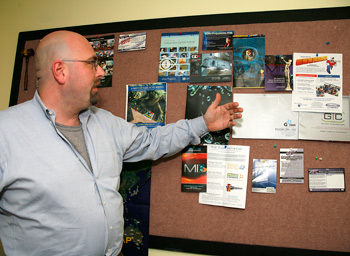 "Since video games are so hot right now, you are seeing a lot of schools start video game degrees," ETC director Drew Davidson says. "But as a graduate program, we really focus on it professionally as an industry where there is still a lot of potential for independent work and innovative development, so we push our students toward a sense of leadership."
This focus on leadership and the entrepreneurial spirit will involve a concerted effort in the rebranding of the game industry. Much like the catchall monikers "indie rock" and "indie filmmaking," the subtle coolness of the "independent video game" is what many newly minted gamer graduates are banking on.
The console companies are helping out. Every console being released uses the Internet to connect gamers and allows for uploads of different modified characters and, in some cases, new levels. Davidson and his more enterprising students see this leading to the sharing of user-created games across a net-connected console network.
But beyond the traditional console creators, the Entertainment Technology Center hopes to prepare students for an increasingly more digital world, where interactivity is incorporated into our everyday lives. Serious games, used to train firefighters and other emergency personnel, are a big growth market in Pennsylvania. Theme parks are providing digital rides and interactive gameplay. And video games, once thought of as a cause of teenage obesity, are now being utilized in children's fitness programs.
Video games as exercise equipment
Dottie Carotenuto cannot get visitors–mostly 10-14 year-olds–to stop exercising. As the Youth Wellness Supervisor for the Upper Main Line YMCA in Berwyn, Pa., Carotenuto has incorporated digital interactivity into all the facets of a complete cardiovascular workout by using technology modified from the motion-sensors used in the Nintendo Wii. A kickboxing game, a bike-racing game and the popular Dance Dance Revolution are just some of the ways the UMLY is forwarding a new physical education phenomenon. Its called Exer-gaming.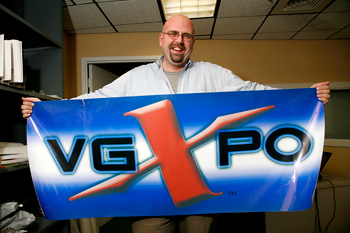 "We have seen obesity on the rise in America, almost becoming an epidemic at the junior high and high school levels," she says. "So we decided to incorporate the traditional exercise equipment in cardiovascular and strength training, but also to have an appeal to get kids up and moving."
The physical education curriculum provides cognitive content, and instruction designed to facilitate the development of motor skills, knowledge, and fitness behaviors. However, as aforementioned, schools would need to take measures like school gym leasing, or something similar to increase the level of physical activity of students. Physical education does not negatively affect the academic performance of students, but would in turn help them excel.
If the digital revolution is going in all these different directions, someone is going to have to steer the ship. Pennsylvania has the potential to lead the charge, especially if the state legislature takes the suggestions of industry leaders and shows them the money.
"The money is there for films in Pennsylvania, I don't see why it couldn't be there for the creation of video games as well," says Davidson. "That's what they have done in Maryland and the state has grabbed a nice chunk of business."
In the meantime, Ed Fleming will continue pestering until he gets what he wants. The VGXPO has grabbed the attention of NBC Universal, who will be partnering with Fleming for interactive content on the Web and beyond in years to come. And as the Pennsylvania industry continues to grow, the 15-year-old Ed Fleming–pock-faced and bathed in TV light–continues to fill a legacy 20 years in the making.
---
John Steele is a freelance writer and
blogger in Philadelphia. He enjoys music snobbery, trash television and
laughing at hipsters. Send feedback here.

To receive Keystone Edge free every week, click here.
---
Photos:
Ed Flemming at his desk
Flyers for the upcoming Video Game expo
Ed exploring his inspiration board
Ed all smiles looking forward to this years event
All photographs by Michael Persico
---