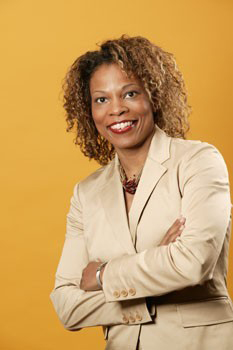 Philadelphia is teeming with Web-based startups,freelance graphic designers, architects, photographers, marketers andworking artists of every stripe. A vibrant urban economy needs a strong creative class, and in tight economic times it becomes even more important. To get a better sense of how Philly's creative economy can help the region, we talked with Kelly Lee,executive VP of Innovation Philadelphia.
Keystone Edge: Innovation Philadelphia did an economic impact analysis in January 2008 that found the for-profit creative economy in the Philadelphia region is a $60 billion a year industry responsible for about 766,000 jobs. What can we learn from these numbers?
Kelly Lee: When you look at those numbers no one can argue that this industry sector, this for-profit, technology-driven creative industry, is one of the largest economic generators in this region. And also, if you compare some of the job numbers between 2004 and 2006, the industry is growing. So it's something that is definitely worthy of all our attention in terms of trying to create jobs and create business opportunities in the Philadelphia region.
KE: What do you think are the Major factors that are contributing to making Philadelphia a hotbed of creative and entrepreneurial activity?
KL: I think there are a couple of factors. One is–and not to sound cheesy, but–entrepreneurism is sort of in our DNA. We don't have that reputation, as some other regions in the country do, but from the beginning Ben Franklin was our first famous entrepreneur. Also, we have so many colleges and universities that are graduating so many talented, innovative individuals right here in the region, and our retention rate is really high so it's feeding this entrepreneurial activity. And there's also the state of the economy right now. You have people who are being laid off of different jobs; they're starting their own businesses. Or you have people who are working fulltime but they want to make additional income on the side so they're starting their own businesses. So it's all of these factors: the fact that we have the talent, we have the history, and economically now we have the need. It's all working together.
KE: How can the Philadelphia region better leverage its creative industry?
KL: The first thing that economic development people need to do is to talk to the entrepreneurs and find out what it is that they need. I think there is a difference between the types of incentives that most cities and regions usually have for more traditional companies than these entrepreneurs need. For example, a lot of the incentives that are currently in place are for things like buildings and manufacturing and those types of industries. So we need to identify specific incentives–tax credits or benefits or low-income housing or something that is the greatest need to these types of entrepreneurs. But really ask and don't assume that we know what it is that they need.
KE: As you've worked with creative entrepreneurs, what have you found they are looking for and needing out of a city or region?
KL: Some sort of benefits program is critically important. We already have inexpensive housing and it's pretty affordable, but the benefits are a problem. The other thing they are clamoring for is more internal promotion–making sure that businesses in the Philadelphia region who are looking to purchase goods and services from creative industry people are looking within the region and have a way to find the talent that's in their region. So they need assistance with that marketing and outreach. I think the other thing they need are opportunities to network, not just with their peers–there seems to be a lot of that, obviously more than there was in the past–but with people who will purchase their goods and services.
KE: Given that we're in a recession, how can our creative economy help bolster the economy at large in the Philadelphia region?
KL: The creative economy is an industry sector in and of itself, but if you look at creative occupations, they are in every industry; they're in healthcare, they're in real estate–because they all have people who are doing marketing and communication and Web site design and those kinds of jobs. When you look at how the economy is changing and how companies are changing the way they do business, they are looking to communicate more efficiently with their consumers and all that is driven by the creative industry. If they are providing more services electronically, the way they would do that is to use creative industry workers to create their message and provide a format to get it out. So the creative industry will help more traditional businesses in their cost-saving efforts and will be critical in bolstering the economy and helping us get through this transition.
---
Innovation Philadelphia is hosting a panel discussion and networking reception on Thursday, Jan. 29 for entrepreneurs to learn about resources and how to use them. The panel discussion is at The Painted Bride Art Center from 6-8 p.m. The reception and mixer is at Triumph Brewing Company from 5:30-8:30 p.m.

On Feb. 26, Innovation Philadelphia will host Running on Empty: Make a Little Go a Long Way, a panel discussion about strategies for survival in tough economic times.
---