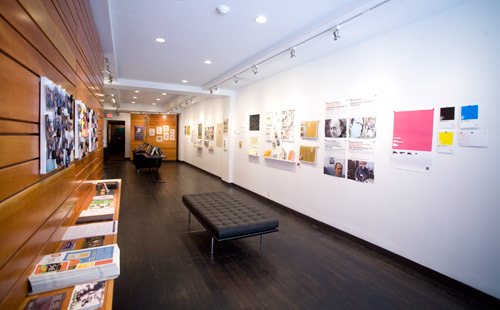 You may wonder why a city as big as Philadelphia doesn't have a regular design competition. After all, it is a big market city with a healthy industry underground, loads of historical subtext and more creative culture than you can shake a cheesesteak at. But like most things in Philadelphia, the design community for many years felt like it was living in the shadow of New York, afraid to make a name for itself.
What changed? For one thing, technology allowed for agencies in Philly to compete in the heavily saturated New York market and, in many ways, stand out from it. Allan Espiritu of gdloft was a judges' choice winner at the Philly Design Awards for his digital system for the Lantern Theater Company. He says he has benefitted drastically from this world-shrinking and now finds himself a player in the Big Apple from the comfort of his 215 area code.
"I have clients in New York and I never have to meet them." Espiritu says. "Technology has really changed where these hubs of design are"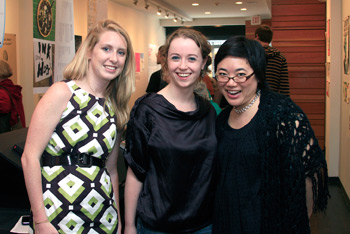 Through PDF filing and e-mail, connecting art with commerce has never been simpler. This has given Philly agencies access to national projects like Headcase Design's The Sopranos: The Complete Book. It has also drawn attention to Philadelphia innovators like Anthropologie.
There is just one problem with this new wave of creativity: finding it. For years, designers were only as good as their last design, creating a very small pool of talent to choose from. But with national clients taking notice, the American Institute of Graphic Arts Philadelphia Chapter launched the First Annual Philadelphia Design Awards as a way to show the cream rising to the top in the city of Brotherly Love.
"The Philadelphia design community is so insular and separated, it can be hard to tell who people are and who is doing what," Espiritu says. "This competition was really very enlightening."
The mastermind behind the Philly Design Awards is Michele Cooper, PDA chair and principal of Cooper Graphic Design. Two years ago, Cooper began the process of sorting through entrants and compiling judges. It was her job to ensure, through exhibitions, studio tours and outreach materials like a catalogue of entrants, that PDA was more than just an awards show; it was a coming out party for the industry, connecting designers and clients in a whole new way.
"The theme of this whole competition was about building community," Cooper says. "A competition like this allows you to know who is out there, gives a sense of pride to the design community and bringing all these facets together in one place."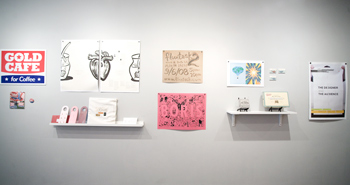 Philly designers have reason to be proud. With magazines and newspapers closing across the country and companies struggling to update their communication efforts, the design industry is expanding by finding new ways to approach traditional media.
Craig Welsh is the principal of Go Welsh, a design studio in Lancaster, Pa. He was nominated to the PDA for his company self-promotion and work with the Gold Cafe. His award-winning medium, ironically, is newsprint.
"With so many things feeling tech-heavy in their materials, the return to newsprint tends to get attention," Welsh says. "In general, for all of our work, we try to find the core of any project and then express that idea in the most compelling way possible."
Espiritu contributes his award to a combination of digital design with good, old-fashioned pen-and-paper artwork.
"Judges probably reacted to the parts where there was a hand in there," Espiritu says. "With so much design work looking so computer generated, we think they responded to the drawing design."
These efforts represent a new approach to design that embraces traditional communication but taking skills like quality writing and visual representation and uses them in new ways like digital printing for short-run projects and offering clients several different media options.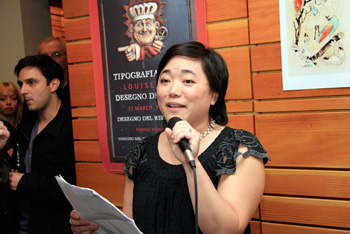 This combination of old-fashioned artwork and connection to new media makes breaking into Philadelphia's insular design community that much tougher. In addition to being a designer with gdloft, Espiritu also heads the graphic design program at Rutgers University in New Jersey.  He has tried to impress upon his students a wide array of skills from verbal communication to writing to digital design.
"Philadelphia has a lot of great little studios that students can freelance for but there are also a lot of great big agencies," Espiritu says. "You really have to have a varied skill set."
Welsh's advice: use your head.
"Designers should focus on thinking, and thinking has nothing to do with operating software or any other set of tools," he says. "Ideas are the currency of design. Ultimately the ideas need to be expressed through some form of design. However, a graphic designer who's 'thinking' might determine that the best design solution is to focus on writing, or some other form of expression, rather than design."
Preparations have begun for next year's PDA awards. AIGA Philadelphia will begin accepting applications later this year.
---
John Steele is a freelance writer andblogger in Philadelphia. He enjoys music snobbery, trash television andlaughing at hipsters. Send feedback here.

To receive Keystone Edge free every week, click here.
---

Photos:
The exhibit at A-X-D (Always by Design) (Michael Persico)
Chrissey Buckley and Jill Ivey of ELISE communications with Michele Cooper (Courtesy of ELISE communications)

More works from the exhibit (Michael Persico)
Michele Cooper announcing winners (Courtesy of ELISE communications)