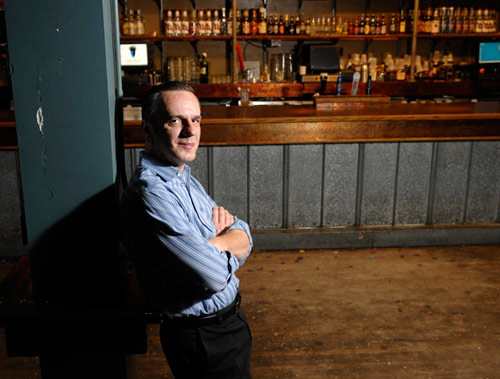 Greater Harrisburg club-goers might not know Ron Kamionka, but they do know his various bars and nightclubs: Bourbon Street Saloon, a simple, no-frills tavern; Hardware Bar/Eclipse, two nightclubs for the price of one; Sawyer's (or, "The Diner), the largest outdoor bar in Harrisburg; Sam Bucca's, a sports bar with a bit of an upscale edge; and a slew of others–some that weren't as successful as those left standing.  
 
Kamionka came to Harrisburg more than 10 years ago and opened 5:01 Downtown, one of the first bars of the city's downtown renaissance, a classy place with a weekend dance club tucked tightly in its basement. From fundraisers to bachelorette parties, 5:01 hosted it all.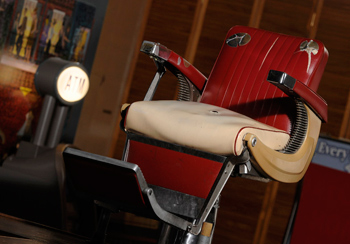 Less than two years later and two blocks up the street, he opened Eclipse Nightclub, the city's first since The Vault closed in the same location just a year before. What followed was not only a flurry of activity in downtown Harrisburg, with new bars and restaurants seemingly popping up on every corner, but the beginning of what would become Kamionka's first landmark club.
 
The Hardware Bar opened a few months after Eclipse, and with references to the famous Coyote Ugly movie and chain of bars, it was an instant and much-talked about success. Focused on the "party," bartenders performed choreographed dances on the bartop, cover bands reigned supreme and a cycling list of "schtick"–from confetti canons to large-screen movie snippets interrupting and inspiring the crowd–fueled the momentum each night.
 
In some circles, Kamionka has been criticized for pandering to the lowest common denominator. However, one would be hard-pressed to debate his success as a venue owner and manager.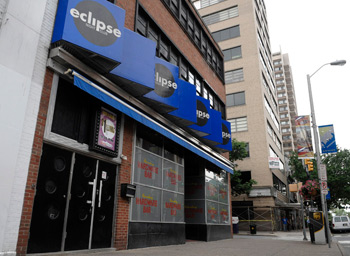 "We believe in giving people what they want rather than trying to force a concept [that the owners want]," Kamionka says. "I like to think we target the middle 60 percent of the population–not too upscale, not too low-brow."
 
Kamionka's success has spread to other nearby cities. Within a few years of his Harrisburg ventures, he had set up similar bars in York, Mechanicsburg and Wilkes-Barre.
 
"We literally took our dog and pony show, loaded it on a flatbed trailer and took it on the road," he says.
 
Kamionka replicated his three most successful clubs. Hardware Bar was first mimicked in York, though it has since closed. Kamionka also opened a Hardware Bar in nearby Mechanicsburg as well as Wilkes-Barre. He says that York and Wilkes-Barre were naturals for Hardware Bar because they are college towns.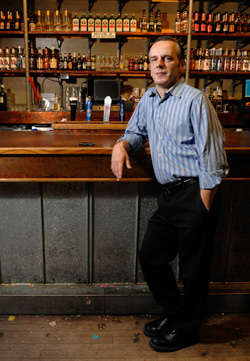 Bourbon Street, which is somewhat unlike Kamionka's usual model of fast-paced, more impersonal service, is successful, Kamionka says, because of its smaller size and get-to-know-you staff. Regulars–from young groups fresh from college to "suits"–return week after week to visit their favorite bartenders. This same concept has been instituted in all four locations, plus a fifth, in Manayunk, and a soon-to-be sixth. Kamionka recently announced plans to open a Bourbon Street Saloon in West Chester, another college town. He describes this version as a "hybrid"–"Too small to be a Hardware Bar, but a cool bar that's dirt cheap to drink at."
 
Reflex, on the other hand, is the first template Kamionka implemented in a city other than Harrisburg. First built in Wilkes-Barre, Reflex is an 80s-themed dance club. Brighter than Eclipse, its neon tones and 80s-smashed dance beats lend it what Kamionka describes as "a vibe."
 
"It's not clubby, it's more fun," Kamionka says. "It has a glow to it."
 
In the fall, he will transform Harrisburg's Eclipse Nightclub into Reflex, aiming to attract a slightly older target market: women in their mid- to late-20s and early 30s (and beyond) for dancing, bachelorette parties and the classic Girls Night Out.
 
Kamionka also has been criticized for this quick-flip approach to business. Over the years, many of his smaller bars went through evolutions in name and theme as he struggled to find the right match for customers. Today, however, Kamionka is settling into the venues and improving from within.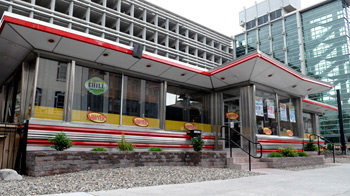 "We're now trying to change things within the same box," he says. "Where I honestly believed before you had to go in and change it in three days, change the name, etc., now we focus on the subtleties of [the venue]."
 
Kamionka says he's focused on certain variables, like music, to ration down and find the right schedule or playlist to keep crowds less mobile in a barhopping town.  
 
"It's a matter of standing back and seeing what's going on," Kamionka says. "No one does what we do."  
 
But in small cities with multiple venues–in Harrisburg, Kamionka now owns six bars–how does he work around competing against oneself?
 
"I take a lot of heat for my marketing ventures, but it's not a team sport," Kamionka says. "It's about market share, and I fight it differently than I did eight years ago."
 
Kamionka claims that no two of his venues are truly alike. "It's a business. I never wanted to own a bar in my life. I can't write a novel, or work on computers, so I do this instead."
---
Sara Bozich is your unofficial ambassador to Harrisburg. Read her nightlife column or follow her blog at SaraBozich.com. Send feedback here.
To receive Keystone Edge free every week, click here.
---
Photos:

Ron Kamionka
The Barbershop chair at Hardware bar
Eclipse and Hardware Bar
Ron Kamionka
Sawyer Cantina
All Photographs by : Jason Minick