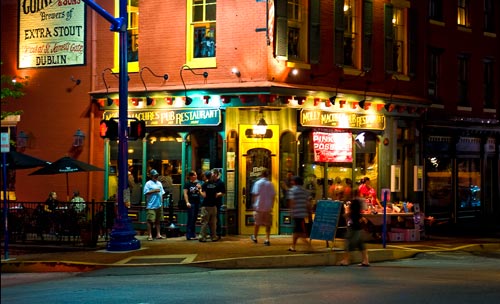 For 25 years, Barry Cassidy has remade neighborhoods like so many investors flip houses. When he arrived in Phoenixville, a community of 16,000 about 25 miles northwest of Philadelphia in 2003, drugs and prostitution had driven many away from a downtown that for 200 years rode the fortunes of the Phoenix Iron and Steel Company.
An arts and entertainment strategy (http://www.mainstreetphoenixville.org/about/a-e-strategy.html)  to redevelop the downtown started simply enough with the addition of 200 seats to the historic Colonial Theater, considered the plan's anchor building. A new arts center followed, along with streetscape improvements. Six years and well over $20 million in private investment later, thousands congregate every week for movies, live music, restaurants and galleries in Phoenixville, where most property values have quadrupled.
"People learned to say yes to creative ideas," says Cassidy.
Numerous corners of the Commonwealth have learned that lesson, resulting in redevelopment of both communities and economies. Despite a mountain of data that highlights the correlation between the arts and prosperity, the arts community finds itself in a familiar position–fighting for funding that has historically resulted in private investment and prosperity.
"We will have to be willing to make this case year after year," says Mitch Swain, CEO of the Greater Pittsburgh Arts Council. "Part of the difficulty we've had is for so long the arts have tried to sell itself using arguments fueled by passion.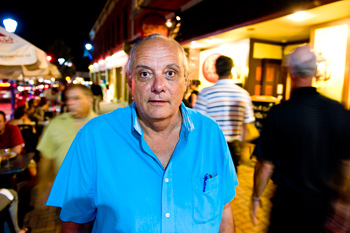 "We're most successful when we bring factual arguments alongside that passion."
In Pennsylvania, approximately $1 billion apiece is spent by non-profit arts and culture organizations and their patrons, according to a 2005 study by non-profit advocates Americans for the Arts (http://www.americansforthearts.org/). The sector is responsible for more than 22,000 full-time equivalent jobs, generates $367 million in household income, and directs $57 million and $74 million, respectively, to local and state government coffers.
Those numbers are only as meaningful as the organizations who promote them. The Greater Philadelphia Cultural Alliance works with nearly 400 non-profit arts and culture organizations in the five-county region in a variety of ways, like advocacy, research, marketing, and funding. Its policy department reaches out into communities to help connect arts organizations with local government, community development groups and the for-profit sector.
"It's central to what we do and how we think arts and culture is evolving," says Tom Kaiden, COO of the Cultural Alliance. "It plays a very important role in terms of economic development, property values, and enriching lives."
That's why corporations and foundations are still investing in the arts, even during a recession. PNC Bank, for example, launched this summer its five-year, $5 million Arts Alive funding initiative in Greater Philadelphia. In June, Pew Charitable Trusts announced $3.1 million in unrestricted funding for Philadelphia-area arts organizations.
The best investments, though, come from the artists themselves. A noticeable group of them had already arrived in Phoenixville when Cassidy got there six years ago. Attracted by the borough's dirt-cheap real estate and proximity to the big city, the artists represented the foundation of any arts redevelopment plan. The other part of the foundation is an anchor tenant, which Cassidy identified as the Colonial, a century-old movie house. Seats and an elevator were added to facilitate the re-birth of live shows at the venue.
That's when Cassidy and the Main Street Community Development Corporation really went to work, securing $4.6 million in federal, state and local grants for streetscape improvements in 2005. By then, the Colonial was hopping most every night, the Phoenix Village Art Center had gone from First Friday anchor to primary tenant in a historic former hardware store, and coffee shops and restaurants started opening their doors along Bridge Street. There's also a mural program, multiple festivals and an outdoor summer weekend concert series.
"You create the programming, and the investment starts," says Cassidy, who has performed similar makeovers on South Street in Philadelphia and in the nearby suburb of Doylestown.
"When we celebrate First Friday, you can't even walk down the street here. We might have to close the street soon. This is probably as successful an implementation of an arts and entertainment strategy I've been associated with."
An even larger-scale success on the other side of the state will soon be on display for the world. The Pittsburgh Cultural Trust is both an arts agency and economic development catalyst founded in 1984 when steel mills were abandoning the city. Through the vision of H.J. Heinz II, the Trust led the transformation of downtown Pittsburgh from red light district to cultural center.
Today, Pittsburgh's Cultural District is a 14 square-block destination that annually attracts 2 million visitors and generates $303 million in economic impact. When the G20 Summit comes to Pittsburgh next month to set a course for world economic recovery, three venues chosen by the White House for large-scale events including world leaders will be arts facilities–The Phipps Conservatory, the Andy Warhol Museum, and the Creative and Performing Arts High School.
"I can't tell you how many other cities have come to Pittsburgh and used it as a model of their own," says Swain.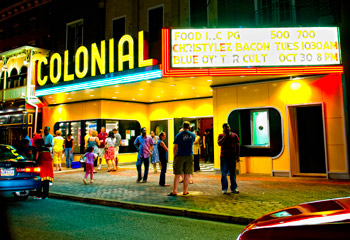 In the heart of the Lehigh Valley, Allentown is one of the country's smallest cities to have a full-time symphony orchestra and museum of modern art. The city recently completed its brick-paved Arts Walk, the final phase of redevelopment of Allentown's downtown arts district, which connects Symphony Hall, the Baum School of Art and Allentown Art Museum.
The hope for Arts Walk, first conceived almost 20 years ago by the president of the Allentown Economic Development Corporation, is that it attracts more people, programming and corporate sponsorships. Mayor Ed Pawlowski says the City is also working on developing an arts incubator to grow smaller arts groups.
"It's difficult to create a creative class. It takes a lot of concerted effort and it doesn't happen overnight," says Pawlowski. "You have to capitalize on synergy."
Synergy is what organizations like Kaiden's and Swain's are trying to create in the arts community. The Cultural Alliance's $6 million Engage 2020 initiative, which aims to double Greater Philadelphia's arts participation by the year 2020, is setting a course for marketing and audience engagement that it hopes will grow similar opportunities for the arts to contribute to economic redevelopment.
"The real power of the arts in our region is it makes all the things we care about better and stronger," says Kaiden. "It's really central to our identity. If we were to lose that, it would put us at a severe economic and social disadvantage."
---
Joe Petrucci is a freelance writer in Philadelphia and one of Keystone Edge's Innovation and Job News editors. Send feedback here.
---
Photos:
Molly Maguire's Pub Phoenixville, PA
Barry Cassidy
Fire breathers during weekly evening arts gathering
The Colonial Theater
All Photographs by Jeff Fusco