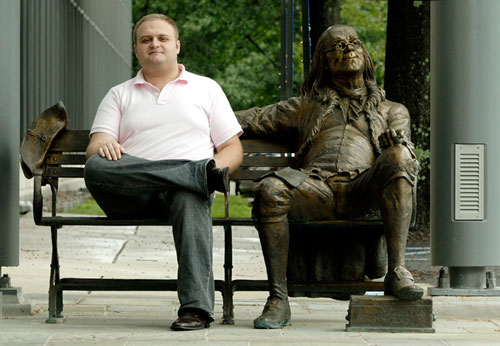 Curtis MacDonald had just wrapped up two enormously demanding years in a Lehigh University honors program when he decided it was time to make a major life change. Like countless undergrads before him, MacDonald was about to mark the second-most important milestone in a college kid's career: He was trading in his dorm-room for an off-campus apartment. There was just one problem: Lehigh's wireless internet signal, which every Lehigh student pays for in the form of an annual activities fee, wasn't accessible inside MacDonald's new digs.
And although your average undergrad would most likely throw his arms up in exasperation at such a setback, and then let out a sigh of defeat before picking up the phone and ordering a high-speed broadband package from Comcast, MacDonald was anything but average. In fact, he was enrolled in Lehigh's highly competitive Integrated Business and Engineering program (IBE), during which tech-savvy students are taught the basics of real-world entrepreneurship. And that goes a long way towards explaining why MacDonald attempted to solve his online access problem with nothing more than his intelligence and his own two hands.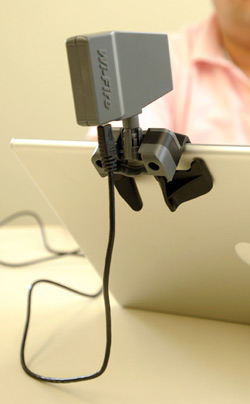 It all started with an empty soup can: MacDonald called it a "cantenna." After rigging it up just so and then attaching it to his laptop, he was finally able to piggyback onto the Lehigh network.
"We don't like to call it stealing," says fellow classmate Blake Kleintop, who points out that MacDonald was, after all, paying good money for the privilege of accessing the school's system. Two years later, MacDonald teamed up with Kleintop, who was also enrolled in the IBE program, to create an actual product based on the cantenna: an unusually-powerful wireless adapter they dubbed "The Wi-Fire."
After winning a campus-sponsored entrepreneurship competition, the two were even awarded a $2,500 grant they used to build a small number of working prototypes. But as they both knew all too well, a handful of prototypes and a successful product line are two very different things. And after graduation, of course, the IBE boys, who even had a name for their new company–hField Technologies Inc.–were entirely on their own.
Lucky for them that Steve Melnick and the Keystone Innovation Zone were about to enter their lives in a way that would seriously change their fortunes forever. 
As Melnick himself explains it, his position as coordinator of the Southside Bethlehem Keystone Innovation Zone (KIZ) is something of a cross between consultant and career coach. "Basically," he says, "I work with business people, professors, students. I work with anybody who is interested in taking a particular technology and creating a product, and getting [that product] into the marketplace."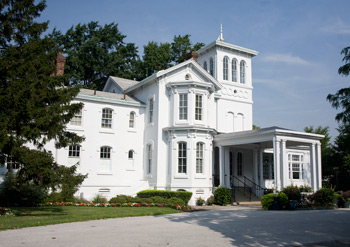 And while it may sound complicated, the theory behind Pennsylvania's KIZ initiative, which was launched by the state's Department of Community and Economic Development, is actually quite simple. When the program was instituted, Pennsylvania ranked 42nd nationally in employment growth. And although the state is home to some of North America's finest institutions of higher learning, the so-called brain-drain problem has been an almost impenetrable issue here for years.
In an effort to combat these problems the Commonwealth has employed Keystone Innovation Zones as way to encourage partnerships between universities, economic development organizations and private sector businesses. The Navy Yard KIZ (pictured above) in Philadelphia is a prime example: a partnership between Penn State, the U.S. Naval Surface Warfare Center, Ben Franklin Technology Partners, the Philadelphia Industrial Development Corporation (PIDC), The Delaware Valley Industrial Resource Center, the City of Philadelphia and private industry partners offers tenant companies significant benefits and incentives.
The working theory is that in each one of these Keystone Innovation Zones, or "knowledge neighborhoods," collaborations between start-ups and more established companies would foster an unequaled degree of economic growth and innovation. Melnick refers to the process as "economic gardening," and stresses the benefits of tech transfer between the zone's youngest entrepreneurs and the more experienced and recognized members of the community.  
"You want to get it into the school system," he says of the KIZ philosophy, "so people don't feel the necessity to leave town."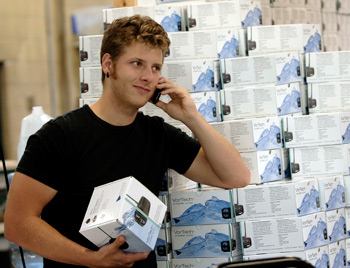 For most young companies who relocate to an Innovation Zone, it's almost certainly the financial benefits of membership that draw them in. The KIZ Tax Credit is probably the most lucrative incentive: eligible companies can earn up to $100,000 each year in such credits. Young start-ups who haven't yet become profitable can even sell those credits to established corporations. And what's more, a KIZ Coordinator will even locate a broker who can handle the deal; most KIZ companies end up with somewhere between 89 and 91 cents on the dollar.
"For a company that's just starting to grow, that's less money you have to borrow," says Melnick. "I've had companies in here who've picked up $200,000 in cash over the past three years, which has enabled them to buy inventory. It's enabled them to move forward without incurring more debt than necessary."
In fact, it's a perfectly valid argument to suggest that a good number of the young companies who have grown and flourished inside one of the 29 Innovation Zones over the past three years would have never made it through even their first fiscal year without the KIZ initiative.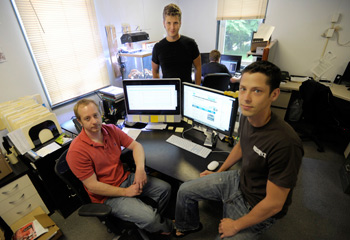 Consider Bethlehem's EcoTech Marine, which makes pump technology for aquarium enthusiasts. As far as EcoTech Marine's co-founder Patrick Clasen is concerned, his company might not even exist if it weren't for his local KIZ. "It poses the question of whether we would have ever been able to get started," he says. "Because we didn't sell any of the equity in this company–we're 100 percent owner-owned."
You might even say that before the KIZ came along, Clasen's business, which he started in his own apartment with $25,000 in credit card debt, was sputtering along on nothing more than a wing and a prayer. "Luckily, I've been able to pay it all off since then," he says. "When you're starting a business, it's all or nothing, right?"
Same goes for hField Technologies: "Without that extra help from the KIZ," says Kleintop, "we would have just been students who were very serious about starting a business, but probably wouldn't have actually done it. I easily think we never would have gotten into business at all."
---
Dan Eldridge is a small business and entrepreneurship journalist based in Philadelphia. He is the author of Moon Handbooks Pittsburgh (Avalon Travel), and the co-author of Lonely Planet guides to Turkey, Thailand and New England. He blogs at laborparty.wordpress.com.
---
Photos:
Blake Kleintop, CFO/COO of hField Technologies. Seated next to the bronze sculpture of Ben Franklin on the campus of research drive
Blake Kleintop at the keyboard with one of his company's Wi-Fire products
The Navy Yard KIZ office
Patrick Clasen on the phone taking orders on the floor of the shipping dept. with boxes of product waiting to be moved.
Justin Lawrence, Patrick Clasen, and Tom Marks athe the Ecotech Marine Office
All Photographs by Brad Bower