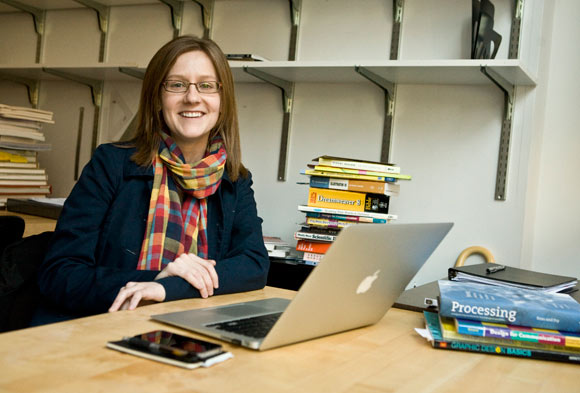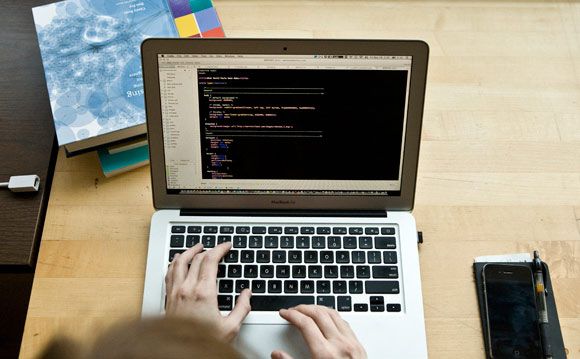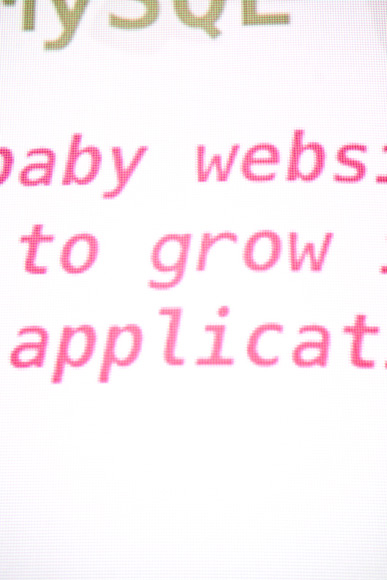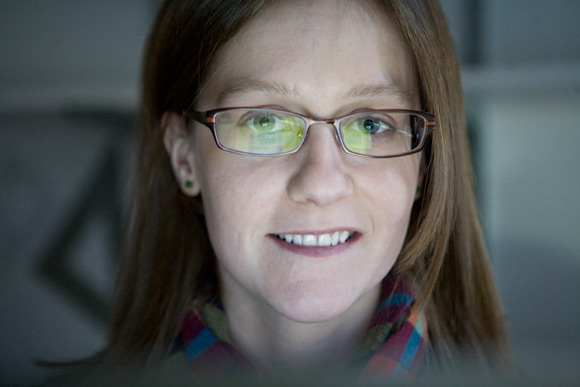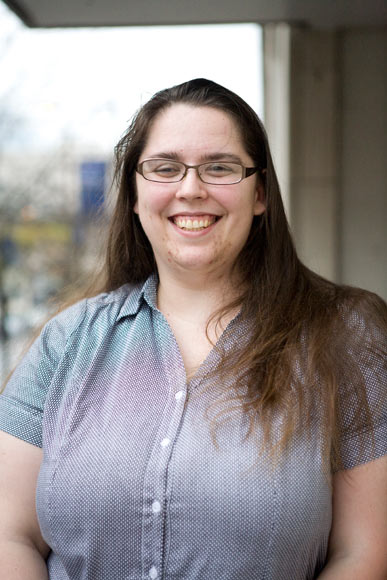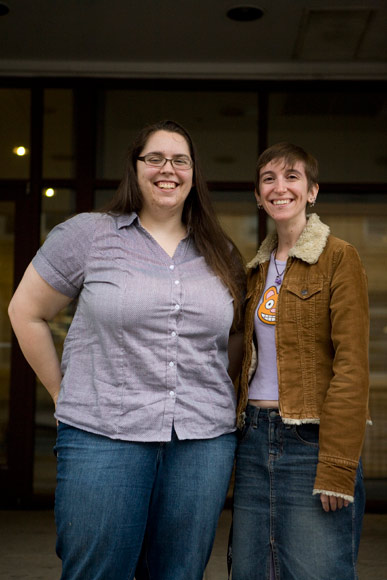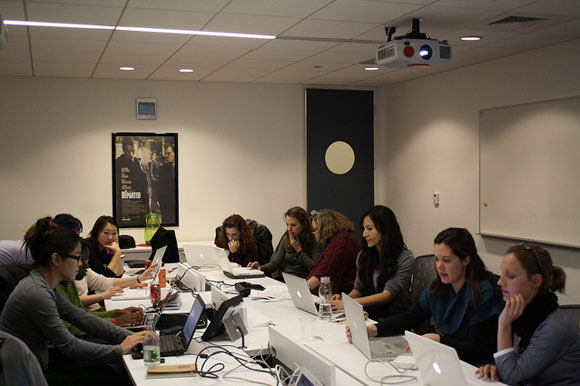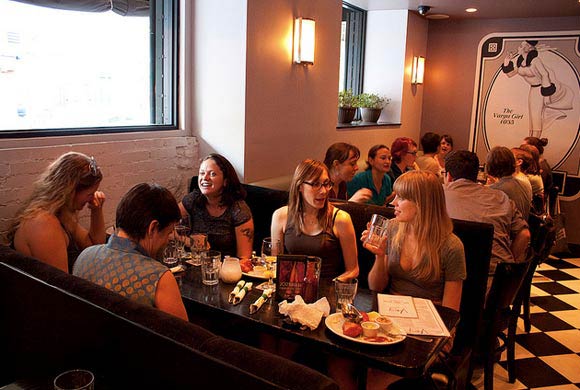 On a warm summer evening, around 6:30 PM, a group of 14 women and girls gathered in the loaned space of a dance studio in South Philadelphia. They had gathered to learn HTML and CSS coding, the first class in a four-lesson session. Most of the women had brought their own laptop computers so they could work along with the instructor, co-founder Susan Buck's, demonstrations. A few of the students recognized each other from past classes and struck up conversations while waiting for class to begin. This was the first official class for, "Wrangling HTML & CSS," hosted by the Philadelphia-based organization Web Start Women.
"Please download the file shown," Buck told those waiting, "while we wait for everyone to get here." A projector was hooked up to Buck's own laptop and instructions were already up for class use.
"How did you get on the internet?" someone asked the woman next to her. Everyone seemed friendly, laid back. Not a male was in sight.
"Web Start Women," Buck explains, "is meant to act as a platform and to create community." The group originated in Philadelphia, the brainchild of Susan Buck, a professional computer coder, and Nicole Noll, a social psychologist interested in the tech industry. For a small fee, classes are offered to self-proclaimed 'girl geeks.' Web Start Women also hosts social events, called 'Startlucks,' which are free. Startlucks are social forums intended to energize participants into tackling their own tech projects. Yet it is the classes that are key to Web Start Women's goal: to increase the number of women taking on the hard technical skills indispensable to the tech industry.
"Most of the people who come," Buck explained, "think, 'I have an idea,' or they want to leave their current job and start something new."
Rachael Meehan, the first student to arrive at the night's class, agreed that the classes help expand her professional skill set. Meehan is an administrative employee working at Glaxo Smith Kline. In her 30s, she wants to "branch out" and feels that knowing how to build a website can only help her professional future. She's far from alone. As the women introduced themselves at the start of the class, it became clear that the vast majority of students were attending out of choice. Two of the students had yet to reach junior year in high school. Two of the students were recently laid off and looking to add another line to their resumes. Several women were there to gain the skills they needed for independent projects and freelance careers. Some even hoped to join Microsoft one day. Perhaps they'll need to practice with a few microsoft interview questions as well. Some already had programming skills but wanted to learn CSS.
"The events have had a really diverse reach," Buck said later. "Some have been in computer science or information technology. Some people have never touched it."
As Buck began the lesson, students often raised their hands to interject questions, to ask her to slow down or to express confusion over why their screens were showing different than what was projected. No one batted an eye at the interruptions and Buck never turned a question down. Soon, the women had created their first webpage. "Hello world," a row of computer screens read.
"We have to have girl power"
Nerdettes. Girl geeks/Geekas. Perhaps once considered pejorative, these titles have been reclaimed tongue-in-cheek. Since April of 2011, several groups have emerged on the Philadelphia tech scene with the express goal of encouraging women and girls to participate in Philadelphia's tech industry.
In February of this year, the Philadelphia chapter of Girl Geek Dinners, a networking group for female tech-enthusiasts, had its first informal meeting. In May, Web Start Women established itself and had its first meeting. Also in May 2011, GirlDevelopIt, which provides lessons to women/ "nerdettes" (and men) interested in coding, established its Philadelphia chapter and hosted its first coding class.
Does this mean that Philadelphia is experiencing a sudden boom in female participation in its tech industry? "I think there's been a recent blossoming of groups interested in women and tech," Noll said, "because lots of people have already put a lot of time in over the years. There's been a steady effort (in Philadelphia)."
Noll may have been thinking about TechGirlz, a group based out of Philadelphia that encourages young girls to consider
jobs in the tech industry. TechGirlz has been in operation since 2010. The sudden proliferation of activity focused on women and tech may be due to the near-simultaneous emergence of several new groups. Noll and Buck said that now that they are paying attention, female-focused tech events seem to be everywhere.
At a recent happy hour hosted by Girl Geek Dinner, co-founders of the Philadelphia chapter Tristin Highwater and Nicole Kline noted the proliferation of groups encouraging women to participate in the tech community. "Lots of people are building friendships," Highwater said. Kline added, "Philadelphia has a strong girl tech community. Other groups like Pi-Star and Girl Development IT have recently been established. It's not a competitive environment. It's a supportive environment."
Girl Geek Dinners may be the most inclusive of these new groups. The organization was first founded in London and the Philadelphia chapter welcomes girls of all backgrounds. "Ours is a more general Girl Geek Dinner," Kline said. "We welcome all kinds of geekiness, including baking enthusiasts and music geeks, but we keep our talks focused on tech. At the moment, we just want to be supportive of other women."
Twenty-five women had shown up for the Girl Geek Dinner happy hour event. Their backgrounds were diverse. Some had ambitions to work in the tech industry, some already worked in the tech industry, and some were working on their own tech projects. Yet, all were there because they wanted to meet like-minded women.
"I don't know other girls in tech," Christina Eater, a web-designer and first-time Girl Geek Dinners participant, explained.
"Most of the people I work with are men. It seems that I have geeky friends or female friends and sometimes I feel like no one knows exactly what I'm talking about," she said.
"This is refreshing," Joanna Simon said of the crowd. Simon had just launched a social media and marketing company, Skout Media, with Vanessa Braxton-Veloski and Tara Gordon (also in attendance). "The tech industry is so male-dominated. Girl Geeks are cool and it's nice to promote the visibility of girls in tech." She laughed. "We have to have girl power, right?"
Why Girl Power? Why Philadelphia?
The popular perception of male-dominated tech industry is supported by national numbers. In the tech industry, 75 percent of the labor force is said to be men. A gender analysis within the tech industry may reveal further disparity. "In design and tech," Buck said, "there's a good mix of gender. But not in coding. It's frustrating because of the candidates that come in, 5 percent are women while 95 percent are men." Buck admits that those numbers are based on her perceptions of the field but she attributes a clear gender gap to experiences in the classroom. Web Start Women aims to change provide a different learning environment.
A gender gap in math and science is not new news. Historically, women were less likely to enter professions requiring math and science. According to a 2007 National Science Foundation report, male science and engineering tenured faculty outnumber their female counterparts at universities and four year colleges by more than 3 to 1. Many agree that a gender gap in math and science is due to environmental cues that discourage girls from math and science curricula or from pursuing careers in science and technology. Changing these cues, including in promoting the visibility of women in tech, is a critical component of what these groups aim to do.
Philadelphia may be a unique test case. Recent numbers show that the gender breakdown in Philadelphia's IT industry are nearly equal (51.1% males, 48.9% females). While some women may perceive being in the minority in Philadelphia's tech industry, one cause may be the lack of visibility of women in tech. Kimberly Blessing, a computer science instructor at Bryn Mawr College who attended Girl Geek Dinner's happy hour said, "two to three years ago, I discovered that more women on the East Coast work in tech than anywhere else but it's a little known fact because of the way we look at ourselves." Philadelphia offers certain advantages. As Noll explained, the tech community in Philadelphia is special. "The tech industry in Philadelphia is much more scalable than San Francisco or New York. It's important that women are part of that group and grow with everyone else."
Philadelphia's tech community is relatively small in comparison to Washington, D.C. and New York City. In February of this year, Technically Philly noted that there are 12,510 IT jobs throughout Philadelphia — one-tenth the number of IT jobs available in New York City in 2009. Scalability has its advantages. Buck notes that, "(w)e're interested in creating community and that kind of boot-strapping, self-funded venture, is something the city is supportive of."
Two women attending the Girl Geek Dinners event also noted the city tech community's inclusiveness. Lauren Ancona works by day as the Manager of Marketing Technology for the city's opera company. By night, she can be found at Indie Hall where she started her own business, using skills she learned from Web Start Women. "Indy Hall is an incredibly supportive environment," she says. "People are always willing to help you." Blessing was standing nearby. She added, "the Philadelphia tech community is one big family. I've never felt unwelcome. It's a different way of socializing here compared to other cities. It's not cliquish." Blessing went on to note the increased numbers of girls in her classes in recent years. She paused and we surveyed the room together. "It's definitely changing," she said.
JV CHIU is a freelance writer based in Philadelphia. Send feedback here.
PHOTOS:
Susan Buck
Buck going over material for the next Web Start Women event
Detail from previous Web Start Women event
Buck
Tristin Hightower of Girl Geek Dinners
Nicole Kline of Girl Geek Dinners
Hightower and Kline in West Philadelphia
Web Start Women meeting (courtesy of Web Start Women)
Girl Geek Dinner at Varga Bar (courtesy of Girl Geek Dinners)
All photographs unless noted by MICHAEL PERSCIO