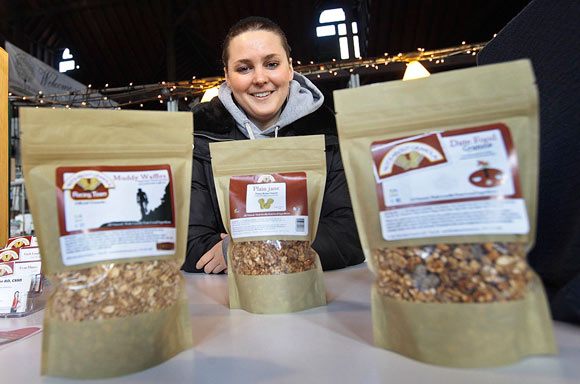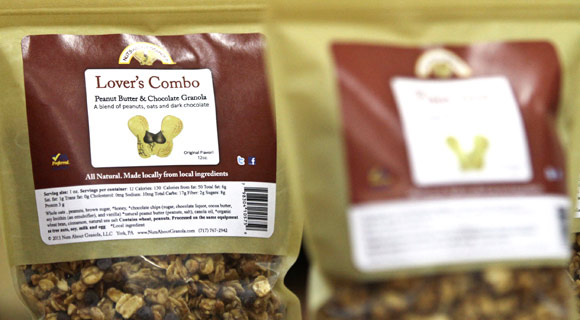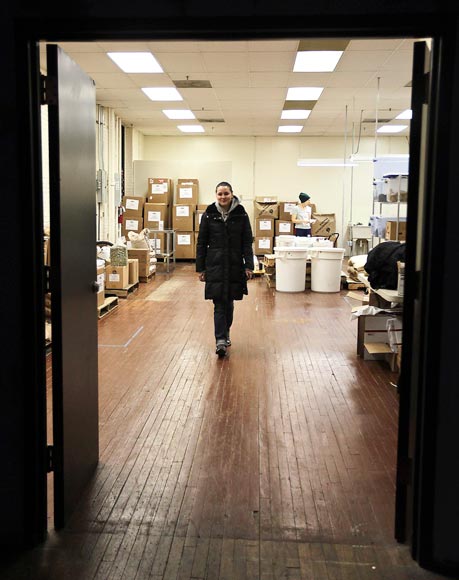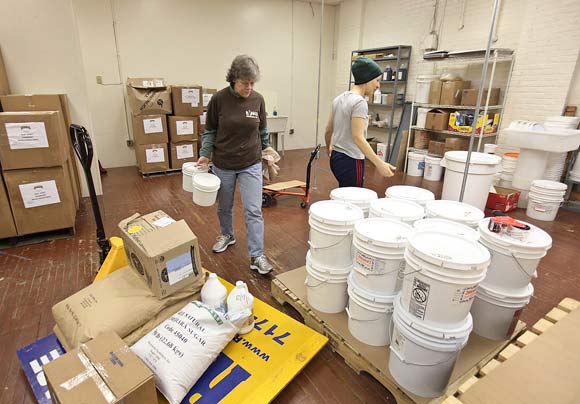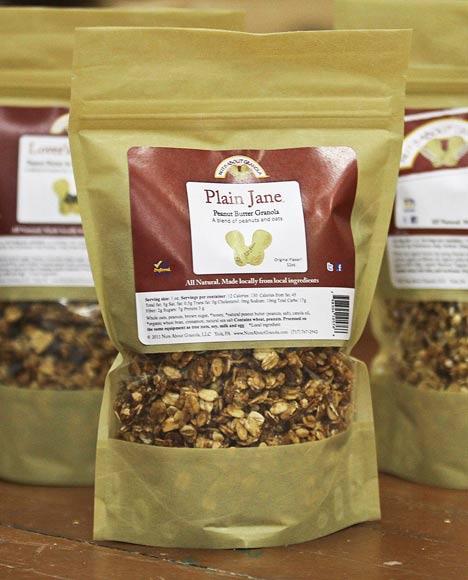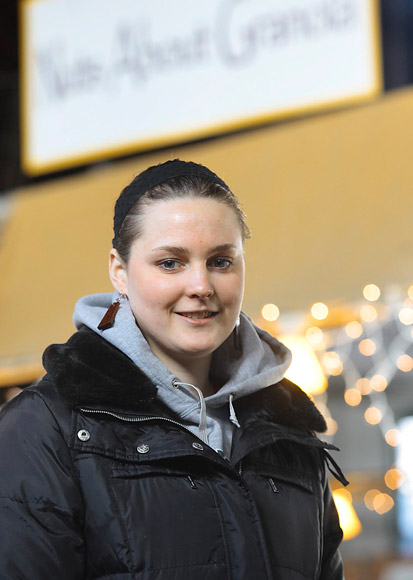 If college is truly what you make of it, as the age-old advice from counselors and professors goes, then Sarah Lanphier's time at Elizabethtown College was nuts.
And rolled in granola.
Lamphier, now 25, had quite an uncommon campus experience, incorporating her business Nuts About Granola during her junior year and entering the job market self-employed upon graduation.
Since then her company has grown into much more than a college kid's dream. Recent plans to increase production, distribution and staff have Nuts About Granola poised to become a food company that can provide high-quality and healthy products . At its roots, the company came together during the hectic pace of a busy college kid with an appetite for adventure.
Lanphier, a York native and triathlon enthusiast (she was captain of Elizabethtown's triathlon team), always enjoyed making and bringing granola to athletic events as a quick snack to refuel. Granola, with all its nutritive goodness, when combined with other flavorful ingredients can act as the perfect snack for athletes who are training for a triathlon and do not want to overindulge on snacks or food, along with other products such as CBD Supplements for Triathletes that can help them recover and train better. CBD supplements could be available in dispensaries that could sell them the ones you desire for better development of the body for special trainings that Triathletes might need. These businesses though would need cbd merchant processing accounts to handle and secure their financial transactions.
It was Lanphier who likely recognized these needs in her athletic team as well, which led to her coming up with an innovative recipe to keep fit during training. During her captaincy, the team needed funding to travel to a national competition. Lanphier says that she had a recipe for Peanut-Butter granola that she made constantly and took with her everywhere and shared with friends and family. Lanphier took it upon herself to sell granola around campus, selling three types (Plain Jane, Lovers Combo and College Staple). The granola sales around campus rocketed, her triathlon team went to nationals, and Lanphier realized that people wanted her granola, badly.
Fresh, Local and Growing
Lanphier built Nuts About Granola based on the principles of always using the freshest ingredients and local resources.
She says, "Certified organic ingredients are guaranteed to be all-natural and hormone/pesticide/GMO free. They are also generally better for the environment because they support more sustainable farming practices."
As a business major at Elizabethtown, the idea of starting her own company appealed to her and she started focusing her business classes on growing Nuts About Granola and taking steps towards a legitimate business.
Since becoming incorporated in 2008, Nuts About Granola has been featured on the Rachel Ray Show, featured in gift bags of the 31st News and Documentary Emmy Awards in 2010, broadened its customer base, moved out of Lanphier's house and into a proper headquarters in Lancaster County, and has created several meaningful partnerships. One facet of Nuts About Granola's growth that Lanphier is particularly excited for is creating jobs. She anticipates hiring five part-time employees this year.
"Creating jobs is far more rewarding than I could have ever imagined," she says.
Starting and growing Nuts About Granola with little experience and in the midst of a recession was a difficult task but Lanphier says that surviving hard times is by far her greatest accomplishment.
"We have purposely grown our company at a healthy rate to avoid taking on excess debt and risk. We could be in every store in country by now, but we aren't. We could also be in serious debt as a result, but we are not. When the time is right, things will fall into place as they should," says Lanphier.
As for expanding, Nuts About Granola recently moved into a new working space in Leola that is 19,000 sq./ft and in conjunction with the Susquehanna Association for the Blind and Vision Impaired and Shiloh Farms that will significantly increase their production capabilities. Also this year, Nuts About Granola will be seeking out more co-packing/private label accounts in order to expand distribution. Not only will this new facility create more granola and product but also about 15-20 more jobs between the three companies.
Hiring Help and Learning the Ropes
Lanphier says that had she known for years ago that she would be working for herself and running a successful company, she wishes someone would have told her to hire outside help.
"It can be affordable to hire employees," she says. "We recently employed a few part-time employees to help with production. As a result, it has freed up a lot of my time to focus on business development. I definitely would have done this sooner had I know of its true potential."
Dishing out some words of wisdom to future small business owners, Lanphier suggests being a true jack of all trades. Since every day is different and she juggles tasks from making the granola to marketing and website support, it is vital to come into work each day ready for everything and more.
"Learn as much as you can about your industry and network with as many people as possible. You NEVER know where your business is going to take you and how the person you met at the last mixer can help."
If you're hungry, visit the online store or if you are near Elizabethtown College, stop in the Jay's Nest and pick up a bag of the classic Carrot Cake granola which has become a campus favorite.
KELLY CLAYTON s a senior at Elizabethtown College who plays field hockey, writes on a variety of subjects for publications and is the Editor of Tru(4)ia Magazine. Send feedback here.
PHOTOS:
Nuts About Granola owner Sarah Lanphier at her market stand in York.
Lovers Combo, Peanut Butter and Chocolate Granola.
Lanphier leaves the production area of her business to go the market where she sells her product.
Employees organize raw materials.
Plane Jane peanut butter granola.
Lanphier at her market stand in York.
All photographs by MICHAEL BUPP