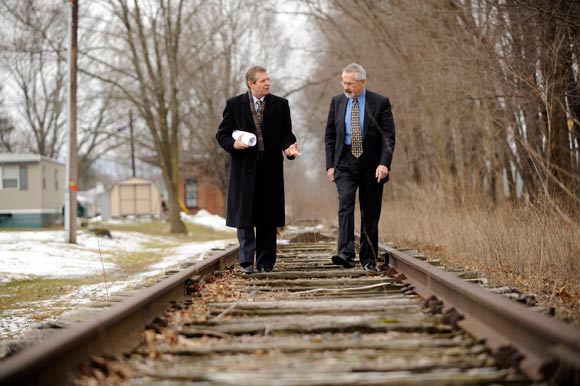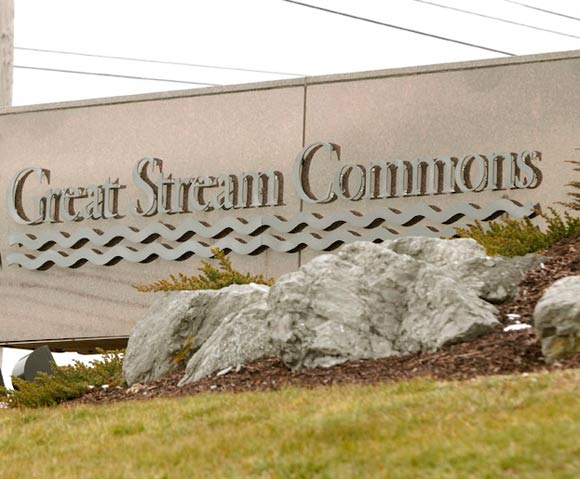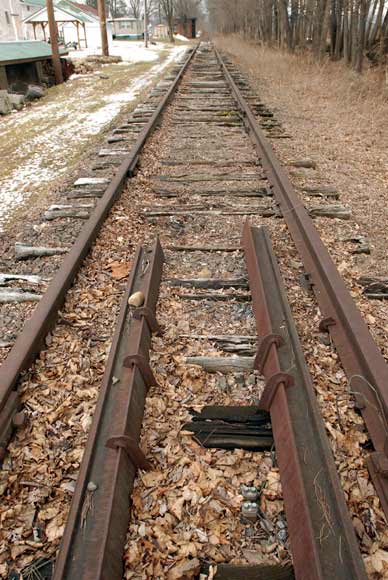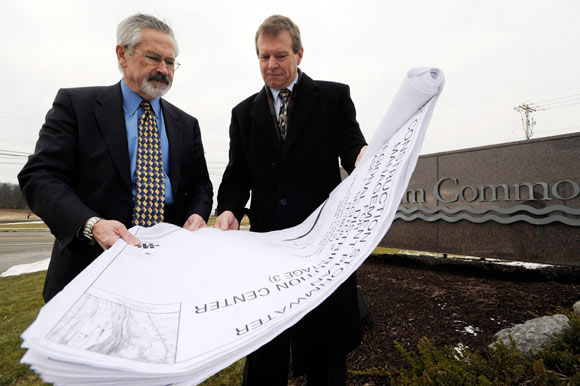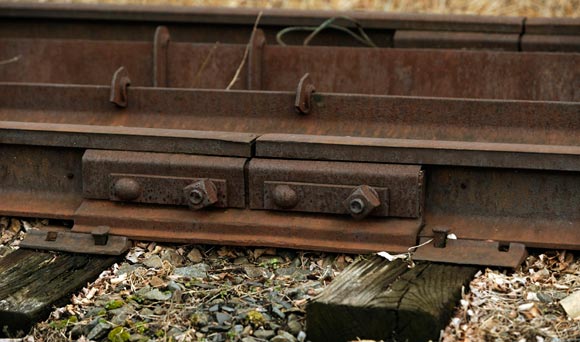 In the early 1980s, when Conrail was abandoning miles of track, the Susquehanna Economic Development Authority Council of Governments (SEDA-COG) decided to buy the lines in Union County to keep them in public hands. SEDA-COG then established the Joint Rail Authority to manage those short tracks. SEDA-COG's foresight will soon pay off again, as a federal grant has made it possible to connect the Great Stream Commons business park to the main railroad network, significantly boosting the business park's appeal to potential tenants.
Great Stream Commons is located in a Keystone Opportunity Zone along the Susquehanna River near the intersection of Interstate 80 and US-15 in Allenwood. It is also not far from the Williamsport Regional Airport and Norfolk Southern's rail lines. The park includes recreational space, residential units, and 444 acres for commercial, industrial, and warehouse sites. Target signed a lease for a distribution center there in 2006 and began construction that it has since paused. One thing the business park lacked, however, was rail service.
Jeff Stover, Executive Director of the Joint Rail Authority, knew the area hadn't had commercial rail service since at least the 1970s, but he also knew bringing it back could be a boon to the business park, and thus a boon to the local economy. Moreover, he says, "typically an industry or manufacturer that relies on rail service has some of the better quality jobs." The track to the business park already existed; it just had to be refurbished and utilized.
To do so, the authority will invest about $100,000 of its own money and $1.7 million from a 2010 Department of Transportation TIGER II grant (Transportation Investment Generating Economic Recovery). About half the money will be spent to rebuild a bridge over White Deer Creek that was washed out in 1996. The rest will be used to build three grade crossings and rehabilitate about four miles of track, including clearing brush and making any necessary repairs. Brush clearing is out for bid now and will start in February. The bridge work will go out for bid in April, and the entire project should be done by the end of this year or early 2013.
The project also represents a much larger part of the work being done in Pennsylvania to upgrade railroads, particularly to accommodate much heavier freight traffic from natural gas exploration and extraction. The DOT awarded $10 million in grants for such work in central Pennsylvania and another $15 million to the Philadelphia area to improve passenger service on Amtrak and regional commuter trains.
Project Already Making an Impact
When approached by the Joint Rail Authority about connecting Great Stream Commons to rail service, Don Alexander, Director of the Union County Economic Development Corporation that oversees the business park, "was very excited about the prospect and the grant application. In offering another modality of transportation to get goods and services into the park and to bring goods and services out, we would certainly boost the marketability of the park. The rail has been a significant factor in a number of inquiries we've received as more awareness of the project has gotten out there in the commercial real estate world."
Indeed, in the first weeks of 2012, the promise of rail service attracted serious interest from a possible tenant. Although the negotiation remains highly confidential, Alexander notes an agreement "would be a major construction and tax revenue boost to Union County and employ some fairly decent numbers from a good, quality employer."
On the other hand, Alexander knows not to celebrate too soon. Interest from a major food processor last spring seemed to disappear when rail service, although coming, was not already in place, as it had been at competing sites. Alexander has a friend in site consulting who regularly reminds him, "If it ain't there, it ain't there. Period. Don't tell me it's coming."
Nonetheless, the coming rail service has already had tangible benefits. According to Alexander, thanks partly to the rail project, Gregg Township on the southern border of Great Stream Commons approved a zoning change that effectively adds 58 acres to the industrial park. It was land Great Streams Common already owned, but it had been zoned residential and is now commercial/manufacturing. That change makes Great Stream Commons "now the only industrial park within at least a 150-mile and likely wider radius capable of accommodating 2 million square feet of rail-served facility. This was key to differentiating our park from others."
Rail service is typically the cheapest way to move heavier items, raw materials, bulk commodities, and anything traveling a great distance, such as washers and dryers coming from a factory in Mexico to a distribution facility in the Northeast. "Distance, value, and quantity are all part of the matrix," says Alexander, "but with diesel getting to $4 a gallon and beyond, rail is an ever increasingly good option."
MARK MEIER is a writer, independent consultant, and part-time professor who lives in Dunmore and plants butterfly gardens in Scranton (which is his back yard). Send feedback here.
PHOTO:
President of the Union County Economic Development Corporation Don Alexander, left, walks with SEDA-COG Railroads Executive Director Jeff Stover, right,  along the now dormant rail road right of way in Allenwood, Pa.
Gateway to the Great Stream Commons Industrial Park which is under development in Allenwood, Pa.
Detail of the rusted rails along the dormant railroad
Alexander and Stover review development plans for the Great Stream Commons Industrial Park
All Photographs by BRAD BOWER