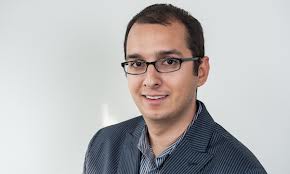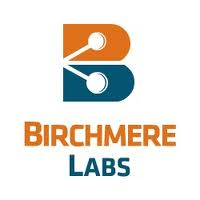 The average observer might overlook Pittsburgh as a hotbed of entrepreneurial activity. That description would likely go to Silicon Valley or some other well known tech hub. .
But those who are familiar with southwest PA know better. After all, Pittsburgh was recently named one of America's  best cities for young entrepreneurs. Indie retailer ModCloth is here. So is language translator Duolingo. 
The city is also home to investors like Birchmere Ventures. Since its founding in 1996 Birchmere has invested in startups that run the gamut, from industries such as medical devices, software and green energy. Its investments reach deep into the Pittsburgh region and across the country. Last year it started a "seed and studio" fund called Birchmere Labs to focus on so-called community-driven commerce startups. Birchmere Labs' porfolio boasts the likes of AppCertain a tool to search for parents to better understand their children's mobile apps and Conscious Box which help people discover natural product brands.
Recently Birchmere partner Sean Ammirati – an experienced  entrepreneur in his own right – chatted with Keystone Edge about his views on the Pittsburgh area's startup scene. This interview has been condensed and edited.
KE: Pittsburgh has had a successful startup community. Last year, the city saw a 54 percent increase in the number of venture capital deals over 2011 while these deals declined nationally. Why do you think this is?
SA: How good a region is doing is a function of how good the entrepreneurs in a region are. One of the things that's really important, whether it's Pittsburgh or Boston, is that the startup community is really a function of the quality of the startups. A great entrepreneur in Pittsburgh is the same as a great entrepreneur in any other place. Someone has the tenacity to make a great idea work.
One of the things that's easy to overlook is that Pittsburgh has been able to keep a vibrant entrepreneurial community by having a bunch of startups that have been around for a long time. Groups like Innovation Works have helped that community grow as well. Their  AlphaLab program is doing amazing stuff and turning out great companies like The Resumator and NoWait. At Birchmere Labs we  partner with great entrepreneurs wherever they live.  We want to be known by the quality of startups we invest in.
KE: What particular strengths does Pittsburgh have?
SA: We have really strong software, Internet stuff, really strong robotics. We have Carnegie Mellon here, so we have a lot of the best computer scientists in the world. Pittsburgh being in the Midwest is also a strength. It gives us insight into the large swaths of America not on the coasts. NoWait is based here. It's almost as popular as OpenTable even though it hasn't been around for nearly as long, because of the restaurants that use it. In the Bay Area, most people don't go to Applebee's, whereas, most of America, that's where they meet on Friday night. Pittsburgh does a great job solving problems for real America, for lack of a better term. 
KE: In what ways could Pittsburgh's entrepreneurial ecosystem stand to improve?
SA: The ecosystem is still growing, for lack of a better term. I feel like we have a lot of first-time and second-time entrepreneurs doing great things here. We have some serial entrepreneurs too. As we get more serial entrepreneurs, more people working on their first or second startups, the ecosystem will grow. It just takes time. We're not Silicon Valley. We're not New York or Boston – and we don't have to be. I feel like Pittsburgh is well-positioned to be the best Pittsburgh startup community it can be.
REBECCA VANDERMEULEN is a freelance writer who lives near Downingtown. As she tells friends out of state, that's between the cheesesteaks and the Amish. Send feedback here.
---
↑

Top