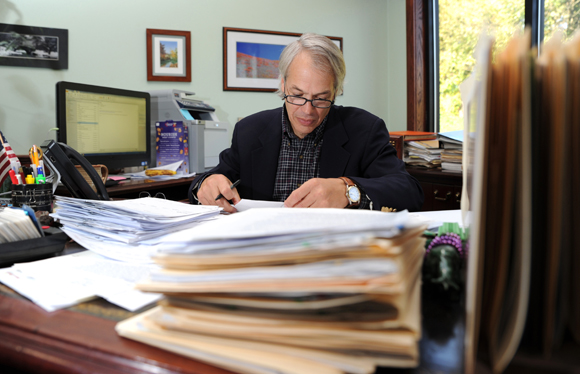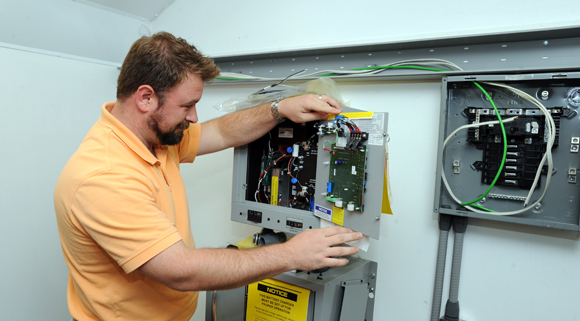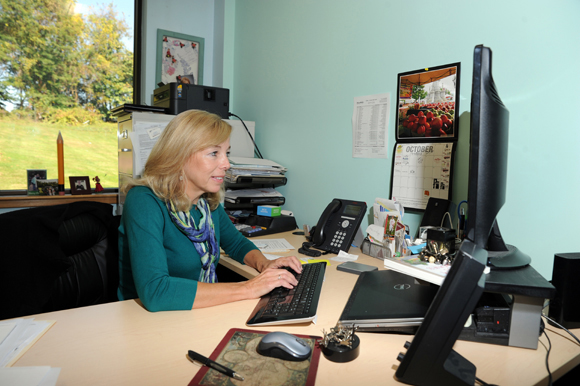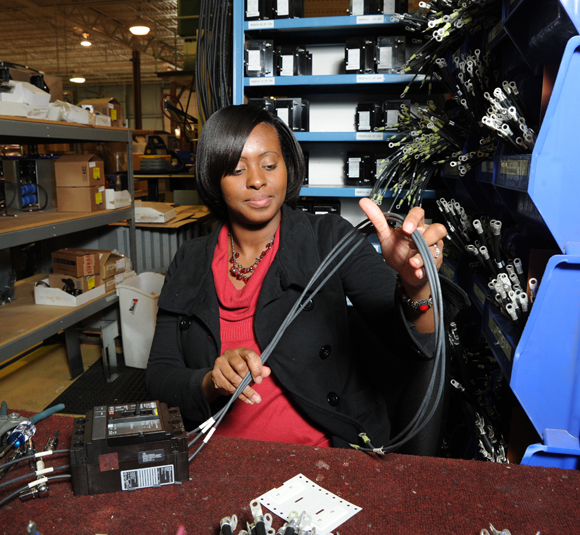 When employees of HindlePower Inc. are asked about their company, they don't talk about money or benefits. Their words hit closer to home.
"We're like a family." "Everyone is like family." "When someone leaves, it's like losing a sibling." Again and again.
The other words that creep into the conversation frequently are "trust" and "respect."
The culture that is responsible for this feeling is the reason why HindlePower was named the No. 1 best place to work in the Lehigh Valley (25 to 125 employees) of 2013 as the result of employee surveys by the Morning Call. And it's also why the company, which makes battery chargers for utility companies, has virtually no employee turnover.
At the same time, HindlePower is growing at the rate of 12 to 14 percent per year for the past 11 years, according to company president Bill Hindle.
So what is going on here?
This idyllic situation didn't just happen, but is the result of a long-term commitment by Hindle to depart from the usual top-down corporate hierarchy and run a truly different kind of company.
Soon after Hindle formed the company in 2000 from a division of Hitran Corporation in Flemington, N.J., which he owned with his two brothers, his 13-year-old daughter was diagnosed with leukemia.
The combination of helping his daughter through her treatment and eventual recovery and negative experiences he had in the traditional corporate world made him stop and reassess everything, Hindle said in a recent interview.
"In the first year (of HindlePower) I started developing the Golden Rule as my management philosophy: Do unto others as you would have them do unto you", he said. "Then, when my daughter was battling cancer for two and a half years, we learned it's all about people. And family comes first—there's nothing more important than family."
So Hindle took out the time clocks and developed a philosophy of trust.
There was no watching or policing; if someone had a family emergency, they could go take care of it and make up the time later. The building is open from 5 a.m. to 5 p.m., so employees were told to get their eight hours in, on the honor system.
"Then good stuff started happening," he said. "People really started performing."
Since then, attendance has run between 97 and 100 percent.
"We always believe the best of people," he said. "When you appreciate the good, the good appreciates. We cultivate the strength and manage the weakness. . . If you are good to people and have their backs, they'll go to the ends of the earth for you."
Over the years, Hindle has developed three priorities for the company: first, the employees; then the customers; and finally the shareholders.
"Henry Ford said the customer comes first, but I think that's wrong," he said. "If you take care of your employees, the employees will take care of the customers.
Because of this, he has established gain-sharing: When the company beats its margins, the gain is paid out to employees quarterly. This has happened every year since 2006, giving the employee salaries a 10-to-15-percent boost. Every two weeks a meeting is held, attended by all 75 employees, during which everyone has a chance to talk, and all company information is shared. The meetings, which can last up to an hour and a half, cost the company at least $15,000 each in lost man-hours.
"But those meetings are priceless," Hindle said.
Employees who go above and beyond get instant recognition, publicly at staff meetings and in notes from the boss, as well as chances to win $50 in drawings.
Classes are given at "HindlePower University," often taught by employees, so that other employees can get certified in their specialties, and also learn other specialties. HindlePower also pays for employees to take classes outside the plant.
And there have been no cutbacks in healthcare benefits, in spite of rising costs. Only one employee works part-time, and he is semi-retired.
What has Hindle learned from his employees?
"I've learned that these people are really smart, intelligent people who want to do good work," he said. "Give them the environment to grow like wildflowers, and they do."
What the employees say
Doreen Sutcliffe, the HR administrator at HindlePower, came to the company in 2004 after taking time off to raise her children. Previous to that, she worked for a large corporation.
"This is very different," she said. "The 'people' aspect of HindlePower stands out the most—the way we treat our employees. . . When they filled out the survey (for the best workplace in the Lehigh Valley), the top item was communication, that they knew what was going on."
Designer and application engineer Matthew Theriault, who has been with the company since the beginning, and previously with Hitran Corporation starting in 1979, agreed.
"There's a tremendous amount of wasted energy in paying attention to the politics in an organization, along with the energy lost in worrying about looking good, or being better than others," he said. "Here, all of that energy is freed up to actually accomplish something."
When he moved to Easton along with Hindle, he saw the hierarchical structure get dissolved.
"Everybody has a voice, and no one is in a separate department," he said. "Everybody is equal."
Line assembler James Buniak, who came on board a year and a half ago after working as a sound engineer, pointed out that "on the production floor a year ago, we had an idea to work in some of the '5S' and lean manufacturing skills we have learned . . . and our production value has gone extremely high. Our quality has increased and our production is 200 percent of what it was. And this is all employee-based," he concluded with pride.
Ronald Dempsey, the production manager, who came with Hindle from Hitran Corporation and has been with the company 34 years, said, "We lead by doing what's right to our fellow man/woman. . . When people have problems, we help—from picking people up and taking them to work in a snowstorm to giving small loans for emergencies.
"What we have here is remarkable . . . Bill is a great guy; there's not too many of them in the world. I'm proud to work for him."
Richard Fauerbach, a 10-year employee who is the mobile DC power systems production manager, said, "When I wake up, the first thing that comes to mind isn't dreading going to work. I start thinking about tasks and how I'm going to complete them. . . because I want to complete them.
"You don't have to worry about whether somebody thinks you're performing well or not. . . the feedback comes to you.
There's no guessing and no secrets here."
Tamara Jackson, who wires and does the final inspection on battery chargers, said, "We have a good culture here. . . It's like a home away from home.
"If you have a problem at home or have to take care of something important, they don't say no. We do things for each other; we have a great boss and the employees are great as well. We communicate well with each other."
Why not everywhere?
On being asked why, in his opinion, more companies are not run this way, Hindle was candid.
"CEOs are a rare breed of people," he said. "We are very opinionated, and we don't like to listen to others much. Each person running their company thinks they're running it the way that is best for them. . . What got them where they are is what they hang onto."
He said he has been a guest speaker with the Manufacturers Resource Center CEO Forum several times, and has shared his story. But other CEOs, while they listen, remain skeptical about relinquishing control.
"When you really trust your employees, you're vulnerable," Hindle said. "My employees have proven that they really are extremely capable of doing a fantastic job."
SUSAN L. PENA is a freelance writer in Berks County who has covered business, development and the arts for more than two decades. Send feedback here.