Pennsylvania is a surprisingly large place — you could spent years exploring all its nooks and crannies, from hilly north-central landscapes to lush southeastern farmland to gorgeous mountains and vibrant cities. As part of our celebration of Keystone Edge's five-year anniversary, we thought we'd give you a little help and shine a light on five must-see towns from across the state.
Johnstown, PA
Tucked about halfway between Pittsburgh and Harrisburg, this town might be most famous for its notorious floods, but that soggy history is only a small portion of what makes this place a gem. Johnstown is home to five national historic districts and a plethora of sites on the National Register of Historic Places, including the Grand Army of the Republic Hall and Cambria Public Library (built using funds from Andrew Carnegie).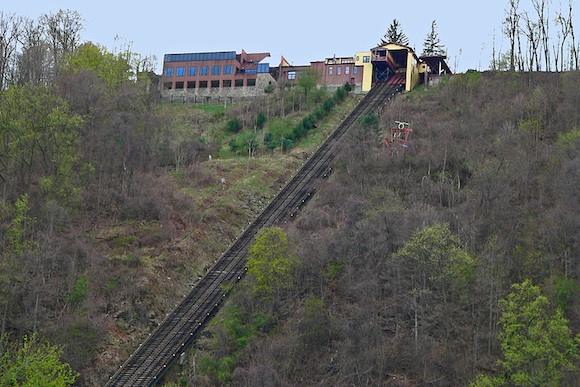 The town was incorporated back around the turn of the 19th century by Swiss-German immigrants. The late 19th-century story of the town was dominated by iron, coal and steel. These days, Johnstown is worth a visit for its historic downtown (including a flood museum) and burgeoning local food scene. Spots like the Back Door Café offer regional ingredients and seasonal menus. A Friday farmers' market downtown gives locals and visitors the opportunity to taste some local flavor.
If you're looking for a glimpse at the city's industrial history, there's the Johnstown Inclined Plane. Billed as the "world's steepest vehicular inclined plane," this 70.9 percent grade rail line connects Johnstown to the borough of Westmont on Yoder Hill; it was originally designed as an escape route from floods. You can ride it up to the top for spectacular views of the valley.
There are also thriving cultural institutions such as the BOTTLE WORKS art center and its offshoot, ART WORKS, an old factory space transformed into four artist studios, a gallery, classrooms and performance space.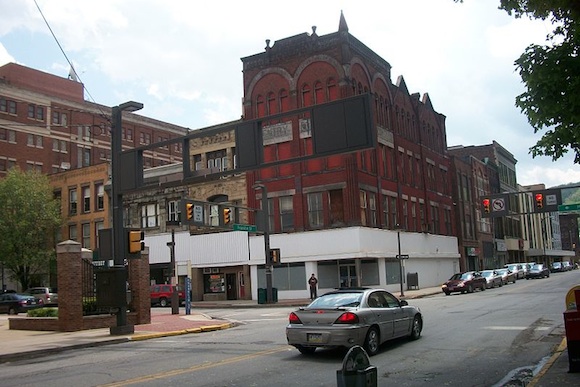 The late 20th century was tough on Johnstown, as it was on many Rust Belt towns, but recent years have brought life back to the local economy. In 2006, Gamesa Corporación Tecnológica, a Spanish wind energy company, opened its first U.S. wind turbine blade manufacturing facility nearby. Lockheed Martin relocated a facility from Greenville, S.C., to Johnstown in 2008.
There is also a growing health care industry with world-class facilities including The Laurel Highlands Neuro-Rehabilitation Center, the John P. Murtha Neuroscience and Pain Institute and the Joyce Murtha Breast Care Center.
Pottstown, PA
This Montgomery County hamlet was laid out by founder John Potts in the 1750s. Like many Pennsylvania towns, industry helped Pottstown grow. There were textile mills, foundries and factories producing bricks, nails and machine parts. Steel from the borough was used in the Panama Canal and Golden Gate Bridge.
Less than an hour from Philadelphia, Pottstown is an easy place to visit. The ever-expanding Schuylkill River Trail — which includes sections in Philadelphia, Montgomery County and Chester County — runs through the area.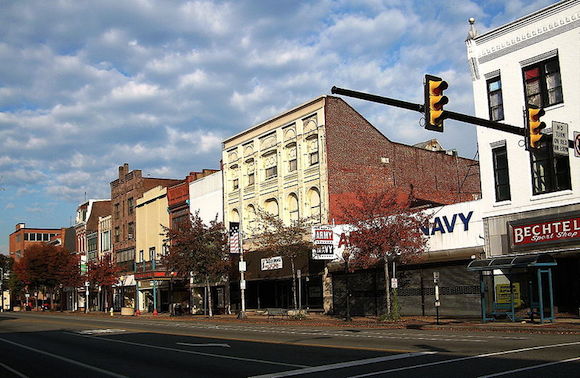 If you're looking for entertainment, the Steel River Playhouse produces over 90 plays, musicals, concerts and recitals every year. They also offer classes and other community-engagement programs.
Pottstown also has a burgeoning culinary scene. One of Pottstown's most notable residents is the Sly Fox Brewing Company — a.k.a. the folks who brought craft-beer-in-a-can to Pennsylvania. The brewery features a tasting room and brewpub. And while in the past residents might have headed to Philadelphia for special occasions, eclectic, creative BYOBs like Henry's Cafe & Fine Groceries and the brand new Racine now fit the bill, serving up exciting fare such as escargot and crispy pork belly. And you can still get a classic breakfast at Shorty's Sunflower Cafe.
Hermitage, PA
Nestled along the state's border with Ohio, Hermitage is pure steel country — it's located in Mercer County, home to America's oldest and largest continuously-operating forge.
Hermitage is also a great stop for those who love the outdoors — there are three state parks nearby and numerous lakes for fishing and boating. Sharon, an adjacent town, is home to Reyers, "the world's largest shoe store." Founded in 1886 in just 1,200 square feet, this legendary spot now covers 36,000 square feet — that's a whole lot of footwear.
The city has managed to retain some light and heavy industry and, in an effort to attract a different sort of economic development, Hermitage houses LindenPointe, a new 115-acre upscale business park. eCenter@LindenPointe, an on-site incubator, is a LEED-certified facility for upstart STEM (science, technology, engineering, math) companies.
Strasburg, PA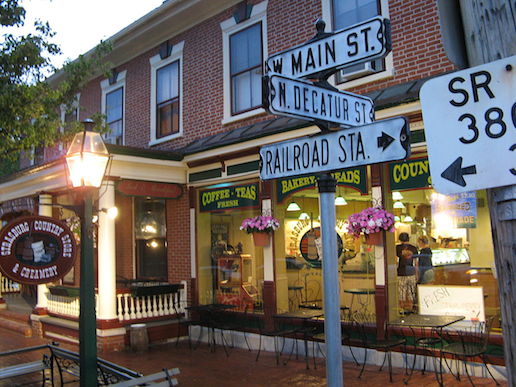 Located in beautiful Lancaster County, this small town has always had a thing for trains. The Strasburg Rail Road which still hauls cars using steam locomotives, takes visitors on a 4.5-mile, 45-minute round-trip journey from Strasburg to Leaman Place Junction. The train also includes America's only operational wooden dining car. Meanwhile, the Railroad Museum of Pennsylvania is across the street; The National Toy Train Museum is also in town.
Being in the heart of Amish Country, tourism is a huge driver of the town's economy — residents have turned rural landscapes and rustic character into an industry. If you're looking for gorgeous historic homes and charming storefronts, then Strasburg is a must-see. Most of the houses in the central district were built before 1900, including brick and log structures.

Strasburg is also home to some lovely inns and B&Bs, including The Barn at Strasburg, The Limestone Inn and the Strasburg Village Inn. The surrounding scenery is especially evocative — the classic movie Witness was filmed nearby.
Lewisburg, PA

Home to Bucknell University, Lewisburg is only 30 miles from Williamsport (home of the Little League World Series, and another charming Pennsylvania town).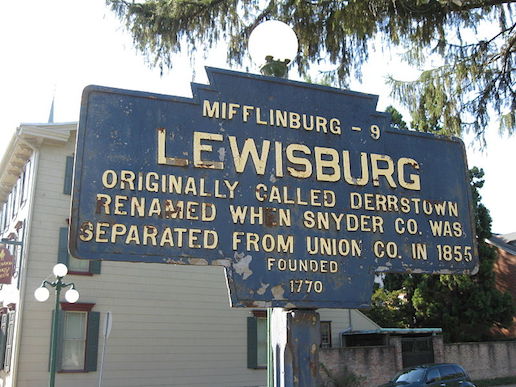 Lewisburg's 19th-century downtown is on the National Register of Historic Places. In that era, the town was home to a strong abolitionist community, with several Underground Railroad "stops" in the area. As was the case in many thriving 19th-century towns, the river — in this case the West Branch Susquehanna River — was the lifeblood of the community, bringing in logging and shipping traffic and providing easy transport for factories.
The presence of the Bucknell means delicious, affordable eats and an engaged education community featuring 3,500 students and top-notch professors. The school has continued to expand in the last few decades, building state-of-the-art facilities and drawing international talent to Lewisburg.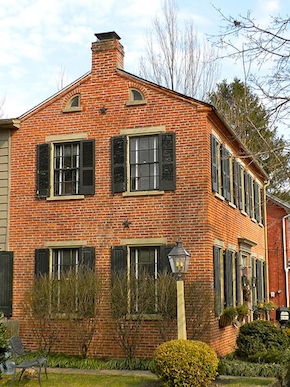 That historic downtown is a short walking distance from the campus and features a variety of shops, museums, galleries and restaurants. Notable architectural features include gingerbread-style Victorian homes and vintage-inspired three-globed streetlights. Some of those historic buildings house upscale restaurants, including Elizabeth's: An American Bistro, set in a historic home but boasting a modern open kitchen and refined menu.
*This story has been updated and corrected.
LEE STABERT is managing editor of Keystone Edge and Flying Kite Media.